publication date:
Oct 26, 2020
|
author/source:
Tanya Hannah Rumble and Mariya Yurukova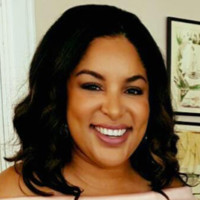 Most hiring managers and board members in the nonprofit sector find it difficult to attract the caliber of applicants they are looking for. Beyond the talent shortage for fundraising skills and leadership experience, the talent pipeline for BIPOC senior leaders and fundraisers is slim. It is clear recruitment needs to be approached differently to generate different results. Some tangible ways to make your organization more appealing to BIPOC members is to revisit job postings with a diversity and inclusion lens, change your recruitment approach, dedicate effort to onboarding and implement programs to promote from within.
Inclusive job postings
Historically, the recruitment process for many organizations has included dusting off an existing job description which includes a long list of duties and responsibilities, posting the vacancy on a few websites and hoping for the best. Naturally, this process needs to change in order to produce different results. It starts with writing job descriptions that are appealing and inspiring. Sharing organizational values, aspirations and culture is important and frequently, the main consideration for fundraising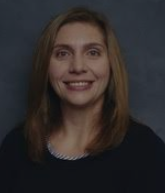 professionals. It is also worth noting that many typical minimum job requirements actually perpetuate systemic barriers such as: university degree even for junior roles, industry or country-specific jargon, professional membership associations, CFRE for roles requiring less than 10 years of experience, driver's license and access to own vehicle. Additionally, while most job postings express some willingness to accommodate applicants or encouragement for underrepresented groups to apply, this statement is usually right next to prohibitive language such as: No phone calls please. Only candidates who meet the requirements will be contacted, etc. Such prohibitive language not only discourages applicants but it also sends a "keep out" signal which can be detrimental to attracting non-traditional applicants.
Changing the recruitment approach
The traditional recruitment process of putting a posting up and waiting to see what happens is not effective in a talent shortage industry. Additional outreach and promotion is sometimes necessary, particularly if the goal is to generate a diverse pool of applicants. While there's a talent shortage in the industry, there are also many talented (and frustrated) professionals who struggle to compete for senior roles. Interviews can be stressful even for experienced public speakers. They can also feel alienating for BIPOC professionals when interview panels are overwhelmingly homogenous or lack training in implicit bias, for example. Creating an interview environment that makes all candidates comfortable and confident improves outcomes for everyone.
Committing to onboarding
The high turnover in our industry is well documented and experienced by many professionals. While there are many reasons for it, one that often gets neglected is the fact that there is a great mismatch between expectations and reality when it comes to how a role (or an organization) is presented during the interview process. This is even more stressful and disappointing for BIPOC candidates. Enhancing support during the onboarding process can greatly improve first experiences. This could include not only traditional support through office buddies but also formal mentorship programs and commitment to professional development opportunities.
Sustained effort to appeal to BIPOC professionals at every stage of their career is critical. In order to truly diversify the nonprofit workforce, we need to tackle the issue from multiple perspectives including a better hiring process for BIPOC members, an inclusive work culture,innovative fundraising practices and philanthropic image that celebrates donors from all backgrounds.
Tanya Hannah Rumble is a leader in the philanthropic sector who has raised millions of dollars for some of Canada's largest charities including the Heart and Stroke Foundation, Canadian Breast Cancer Foundation, the Canadian Cancer Society and now McMaster University. Tanya's approach to her work in the fundraising sector is greatly influenced by her lived experience as a mixed-race womxn in an interracial partnership who is a third culture kid - first-generation Canadian daughter of Jamaican and English-Irish immigrants who spent her formative years in the United Arab Emirates.
Mariya Yurukova is a fundraising professional with over 15 years of experience fundraising for some of Canada's best universities. As a Talent Manager, Mariya works with organizations looking to recruit fundraising professionals for a variety of roles. She is a member of AFP, CASE, CCAE and a Certified Fundraising Executive (CFRE). You can reach her at mariya@gerardsearch.com.
Cover image photo by @canweallgo via unsplash