publication date:
Aug 6, 2019
|
author/source:
Dr William Hallet as recapped by Ann Rosenfield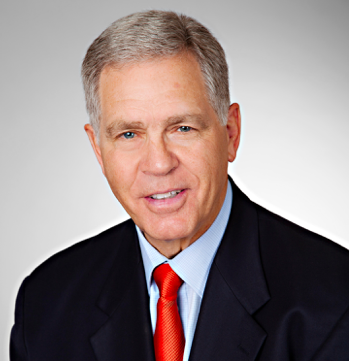 There have been years when Bill Hallet has raised more money in one year than many of us will raise in our lifetimes. He recently offered this handy guide to the difference between Annual giving vs. Campaign giving.
Annual giving
Annual giving is a key part of any fundraising effort. Annual gifts are mission-focused and provide the backbone of gifts to cover "ordinary needs." One of the particularly interesting parts of annual giving is that it includes many solicitation methods. In addition, the gift requested is usually a gift in the lower range that comes from the donor's income. This last point is important because it means that the donor is making a gift that does not impact their overall net worth.
Annual gifts are usually one-time gifts and usually come from a process other than special events. The ideal annual gift is unrestricted. There are many ways to work with annual donors to help them convert to ongoing gifts but this is the framework.
Campaign giving
In contrast to annual giving efforts, campaign giving is usually only done through a personal approach by an individual meeting directly with the donor. The campaign is usually a specific request and is pledged over a multi-year period. The focus of the gift has a specific case for support based on extraordinary needs. Campaign gifts can be unrestricted but that is less common now than in the past.
Identifying a capital donor involves qualifying a list of people and segmenting them based on who is the best fit for the cause, the campaign, their ability to give and their linkage to the charity. Unlike a traditional annual giving campaign, there is extensive prioritization of possible individual donors to ensure maximum success. In fact, in this highly personalized approach, even the recognition for each donor who makes a high level gift is individualized.
One key part of campaign giving is that the donor typically makes the gift from assets. This means that most donors will take more time to make a decision.
One of the key parts of planning your fundraising efforts is to make sure to match your approach to the goal as well as to the types of donors your charity generally attracts. Both annual and capital giving are central to a strong fundraising organization. You need to make sure your efforts can make the best use of your limited time and your donors limited resources.
Dr. Hallett has worked in the charitable sector since 1974 and is one of only a handful of Canadians to hold the Advanced Certified Fund Raising Executive (ACFRE) designation. Bill joined the YMCA in Peterborough Ontario in 1979. In 1987 he joined the staff of the YMCA of Greater Toronto. From 1997 to 2000 he developed his own full-service fundraising practice. In 2000 Bill joined The Hospital for Sick Children Foundation as its Chief Development Officer and led the development team that raised over $125 million during his three-year contract. In July 2003 he returned to his consulting practice fulltime. As a fundraising consultant Bill has been involved in the development of many other fundraising programs, feasibility and planning studies, capital campaigns for numerous clients. In 1993 he became the founding President of the current Association of Fundraising Professionals (AFP) Greater Toronto Chapter, following which he served on AFP's International Board, later becoming the first Canadian to be elected to its Executive. He was a founding Board member of the Canadian Association of Gift Planners (CAGP). In 2003, the Toronto Chapter of AFP selected Bill as its Outstanding Fundraising Executive. From January 2007 to December 2008 Bill served as the Chair of the AFP Canada Council.