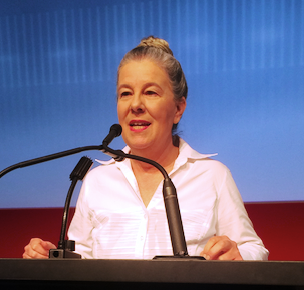 I recently organized an outdoor thank you event for our major donors. In this complex time, taking the chance to meet in person is a great way to make sure a supporter feels appreciated. It was a small guest list so I needed to be sure that I optimized attendance. Also, donors get so many emails, it can be easy to miss an eVite. A key part of the planning was to call donors who had not replied to the invitation.
Here are some pro tips for maximizing your next event by using the phone.
1) Block time in your calendar to make phone calls about two weeks before your event.
2) When running the list of invitees for your event, be sure to include:
Donor ID
Name
Salutation
Address
City
Postal Code
All email fields (the donor may have more than one)
All phone number fields (the donor may have more than one)
3) And, of course, you'll make sure that you mark their donor record that you sent this invite, right?
4) Send out your invitation six weeks in advance of your event (snail mail invite), 5 weeks in advance (eVite)
5) Have an electronic copy of your invitation ready
6) Two and a half weeks before the date of your event, check the RSVPs.
7) Prioritize which donors you want to be sure attend the event. Priority donors could include donors who you are cultivating, donors you are thanking and people who are planned gift prospects. You might want to get a second opinion from your in-house prospect researcher or colleague on who to call.
8) Two weeks before the event, pick up the phone (remember the part where you blocked time to do this?) and call them.
9) Do any follow-ups immediately - resend the eVite (if they don't remember receiving it), send follow-up notes and (of course) record any updates into their donor record.
That personal touch, that phone call, helps to connect you to the donor in a real, and immediate way. During a recent call with a donor, I was told she had to "leave soon" to go to a film festival. Now, I know to invite her to any movie programs we have. Other donors have mentioned family events so I have sent them a "congratulations on the birth of your baby" card or a condolence card. The call creates a personal connection.
Email is great but like any tool, it has its limits. One of the biggest challenges I face as a fundraiser is having a reason to stay in touch with a donor over the long haul. One of the easiest, and classic ways to stay in touch, is to invite a donor to an event. Your call will add so much value - and each call is time well spent.
---
Ann Rosenfield, MBA, CFRE is a working fundraiser and has been calling donors for over 20 years. No one has hung up on her yet. ann@charitablyspeaking.com
Cover photo by Joyce Busola on Unsplash