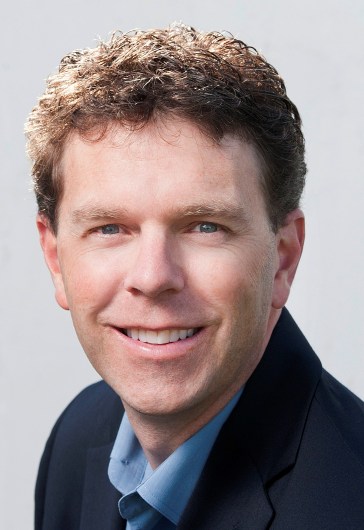 A common premise of social enterprise is the marketplace sale of goods and services, yet many questions still remain (see Social enterprise: Many questions, who should answer?). In what context will these goods and services be sold? Are there for-profit intentions that would conflict with those that are charitable? And perhaps the most significant question:
Is there a way to leverage the market/private sector to increase the effectiveness of registered charities without risking financial and social capital?
I believe there is a way through partnerships with business which would:
Lower the charitable sector's reliance on funding and donations and present opportunities to socially responsive consumers and investors
Offer businesses an opportunity to make meaningful connections to the community beyond gifts and sponsorships
Alter the culture of businesses and move them closer to the frontlines of eradicating societal issues.
Leveraging private sector infrastructure
Registered charities can meet social needs including healthcare, daycare, accessible transportation, and affordable housing through fee-for-service charitable programs. Similar to businesses, charities have to invest in infrastructure to offer their goods and services. Unlike businesses, they rely mainly on grants and donations as opposed to traditional investment and financing.
What if, instead of offering goods and services directly, charities delivered their programs through the infrastructure of an established business such as a private daycare or transportation service? A business could serve as the primary service provider or house some of the program's administration and operations. A carefully documented arrangement (one that meets Canada Revenue Agency's criteria of carrying out activities through an intermediary) could make program delivery more sustainable and significantly reduce costs.
Registered charities that operate employment-based programs such as on-the-job training or social businesses for persons with disabilities can also leverage business infrastructure. Program participants could provide labour to a business through a mutually beneficial agreement: one where program goals are met and business productivity is unaffected. As long as charities keep their programs focused on charitable outcomes and do not bestow any private benefits, the end result would see successful program delivery with reduced operational costs.
Opening doors to other support
Charity and business partnerships could present opportunities for new types of government support, such as funding for partnership development and targeted finance and tax incentives for partnering companies. They could also provide opportunities for consumers and investors to support socially minded businesses. Tax breaks could also be introduced to encourage investment.
Partnerships that are accountable and transparent afford the same level of trust and confidence as charitable donations and funding. Resources, grants and support could be directed towards them with the assurance that accountability mechanisms are in place for social capital stewardship.
Changing business culture
For businesses, the benefits of a partnership will come in the form of goodwill generated by their commitment to the community—one that has minimal effect on their business. Perhaps this could create a business culture that sees them on the forefront of social change, where businesses actively seek out charitable partners and community engagement is viewed as essential to success through production and marketing.
Oyler Consulting works with registered charities and non-profit organizations to increase their effectiveness and capacity to deliver their programs and services. Services include practical guidance on Canada Revenue Agency policy for registered charities, helping organizations build successful fundraising programs, program and service development, and social enterprise. Visit www.oylerconsulting.ca; contact David Oyler by email.