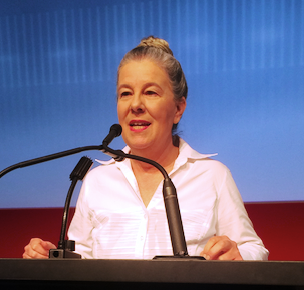 Years ago, I had an important corporate meeting. I got held up and was 10 minutes late. Fortunately, my colleague was already there and started the meeting. Unfortunately, the corporate head said to me "I don't tolerate late people" and didn't speak to me the whole time (or for years later). So how do you make sure that you don't fail before you begin?
Do your research
Before you meet, do a quick Google on the person you are meeting. Also take a look at their LinkedIN profile. This will help you get a sense of the person (plus make sure you recognize them when you meet). Even if you researched the prospect ahead of time, take time to review the corporate giving priorities. If there is a corporate foundation, look them up on the CRA website. This will make sure you know as much as reasonable about who is in the meeting.
Reconfirm the day before
Things change. Before you haul yourself over to a meeting, make sure it is still on. I always email the day before reconfirming. I prefer to reconfirm with the person's Executive Assistant but if need be, I will reconfirm directly. Here is the meat of the email I send -
Looking forward to seeing you tomorrow
10 am
Tuesday, June 18
[street address], [suite number]
My cell phone number is (xxx)xxx-xxxx
Always include the street address. There can be two Starbucks in the same corporate building. The company may have two offices across the street from each other.
If you are meeting at a coffee shop, ask the person for their coffee order when you send this email. Then order their coffee for them before they arrive - this gets your meeting off on a good foot and also means you are not spending 10 minutes of your scheduled 45 minutes in a coffee line.
Pack your briefcase the day before
Be prepared! By packing your briefcase ahead of time, you have everything you need and can just grab and go. This includes your business cards and, if you have a colleague coming, pack theirs too in case they forget.
Always pack an extra copy of your materials
Often a corporate person will invite a junior colleague to join the meeting. It is great to anticipate this by having an extra copy of your materials all ready for that extra person.
Map your route and parking
Figure out how long it will take you to get to the meeting. Check out where is the closest parking or transit stop. Be sure to plan to arrive at least 15 minutes early (more on this below).
Deal with your shoes, boots, bike helmet at least a block before the meeting.
Don't change into your good shoes in the building lobby - you want to be the polished professional as soon as you enter that building. If you are in a car, change in the car. If you are taking transit, duck into a building a block ahead of time and change your shoes early.
Always allow 5 extra minutes to figure out the elevator
I know this sounds ridiculous but some offices make you check in at the lobby before you go up. Some have all the even elevators on one side and all the odd floors ones on the other. Some even have elevator banks on multiple floors. Some have a phone system where you have to find the phone number of the person you are meeting and call them. You don't want to be racing into the lobby of an office building with 1 minute to spare and then practically weep when you can't figure out the elevators.
Plan to be at least 10 minutes early
Best of all in arriving early, you can walk up to the receptionist and ask to stash your coat, boots, umbrella, etc. so that when you meet your meeting person, you are ready to go. Bear in mind not all offices have a cloak room but it sure is a great place to stash your coat, extra shoes, what have you.
No cloak room? Minimize the fuss
Your goal is to make a great impression with that first handshake in the reception area. I drape my coat over my left arm and make sure any papers, bags are covered by the coat. This lets me have a smooth handshake and I can (delicately) put all the stuff on a chair or by a wall in a conference room.
These are my tips for success. Not every corporate meeting will be a success but at least with this checklist, you can get off on the right foot.
Ann Rosenfield is the former Editor of Hilborn Charity eNews. She has been trying to figure out the elevator systems of corporate Canada for over 20 years. She hates all of them.