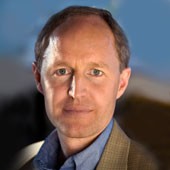 I recently made some donations online to several different charities. I wanted to see what happened once I made my donation. I was underwhelmed. And it matters. Charities are leaving money on the table.
In recent research by Sector3Insights (www.sector3insights.com), it was reported that 91% of funds donated by donors to charities are due to solicitation. That is, people do not generally make a donation unless asked. Naturally, asking does not guarantee anything, but not asking practically guarantees nothing. In fact, the research shows that solicitation is the number one driver of giving behaviour. This is point number one.
The next set of drivers of giving behaviour (as supported in the research) hinge on emotions and personal connections (either the donor knows someone helped by the charity, and/or knows others giving to the charity). People get comfort in knowing who else is supporting a charity, and/or have personal connections.
By contrast, the importance of the charities' mission, trust in the charity, and charity efficiency are important, but less than these above drivers. Charities need to appreciate what matters most, and start focusing on them more.
If we combine these two elements (solicit + knowing others involved), it suggests to me that after I made my recent online donations I should have been actively leveraged to help solicit others I know, and who know me personally. This would capitalize on these most important donation drivers.
Not only should I have been thanked for my donation (which I was in all cases), but the online platforms should have asked me to further help them raise more money. I could have been (1) told that I could make an even greater impact in a few simple steps, (2) asked to let a few of my friends on social networks know of my donation, (3) made it easy with suggested content, and (4) provided the click buttons and/or instructions to do it quickly and smoothly. However, not one of the large (popular) charities engaged me in this manner. I was just thanked. Admittedly, there were some share buttons, but they were not leveraged or highlighted in any meaningful way, and I was not asked to help.
One of the selling tips for salesmen in the corporate world is to ask a 'just-sold' customer for other possible references for new potential customers. You see, the 'just sold' customer is aware and engaged, and also gains by having others also become a customer as a means of mitigating any buyer's remorse or cognitive dissonance. It also makes the customer feel more appreciated by the company. Ditto for the philanthropic world. After all, it is the same people in both cases so why should it be any different for charitable giving? Charities should be asking recent/current donors to help a little bit more for what are key drivers of donation behaviour: personal solicitation from others we personally know.
I would love to hear if anyone has experience in this sort of activity or has anything to add. I am keen to see charities better optimize their fund-raising practices.
For a full copy of the Sector3Insights research, click here.
John Hallward is Chairman and Founder of GIV3, a registered charity with the mission to encourage more Canadians to be more giving. He also is an awarded professional market research consultant, and is keen to leverage data and facts to drive best practices in the non-profit sector.