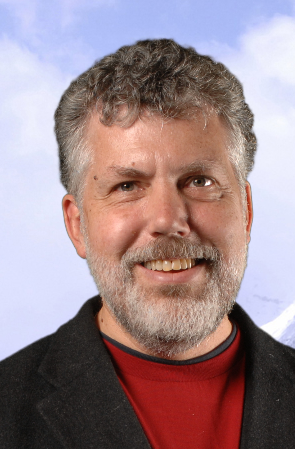 If the audited financial statements are not understood by a charity's Board, how effective can they possibly be in supporting the Board's oversight responsibility? If the audited financial statements do not tell a charity's story, how effective can they be in helping a charity engage potential and existing donors?
Many charities with December 31 year ends are in audit season right now, so it's a good time for the Executive Director and/or Fundraiser to get out last year's financial statements and examine their value. Audits are expensive. You should get something useful for your money.
Often the financial statements are viewed as being produced solely by the auditor. The choices of how the information is presented, how the notes are worded, and what information to disclose are seen as flowing directly from accounting rules. Yet, if you read the audit opinion, you will see that the auditors state that the financial statements are management's responsibility. All they do is comment on them. You actually have a say in what your financial statements look like, so here are some tips:
Overall Format

– Charities change, but the format of financial statements tends to stay the same. Does the way that revenues and expenses are disclosed match the current business model? Look particularly at the descriptions of revenues and expenses to see that they make sense. For example, the financial statements of one of my clients referred to product sales and other revenue, when in fact they had not sold any products in over a decade.

Notes

– Have someone with corporate communications experience read the notes to the financial statements for clarity. Anticipate the questions that your members, donors, staff and participants might have and check whether they are answered in the notes.

Revenues

– You have a lot of latitude in how the revenue numbers are broken down. For example, if the organization is trying to reduce its reliance on government funding, are the other sources of revenue segregated from government grants?

Expenses

– Two common questions from donors are how much the organization spends on administration and fundraising. Do the financial statements provide the answers?
Canadian charities are also required to produce a specialized set of financial statements: the T3010 form from the Canada Revenue Agency (CRA). If you haven't seen yours, you can find them on the CRA web site. You should spend some time with them as well. Don't rely on the auditors to file them for you without a review. Look at how the organization's purpose and programs are described. Do they reflect current programming or have they been carried forward from another time? Also, make sure that the administration and salaries areas make sense.
Donors don't always let you know why they have decided not to give, so you may not realize the red flags that other people see in your financial statements and T3010. A fundraiser at one of my clients asked me to answer a potential donor's question. He had seen the organization's T3010 and was concerned at the high level of debt. Looking at the T3010 alone, I saw his point. The charity's long term deferred donations (from a successful capital campaign) were included under long term liabilities. Technically, that is correct, but it needed explanation.
Financial statements are complicated at the best of times, but it's worth it to make yours are as readable as possible.
Bill Kennedy, CPA, CA http://EnergizedAccounting.ca is a member of a Toronto group of professionals focusing on supporting charity financial and fundraising systems: sustainable results through sound systems.