publication date:
Nov 2, 2020
|
author/source:
Tanya Rumble, CFRE and Mariya Yurukova, MBA, CFRE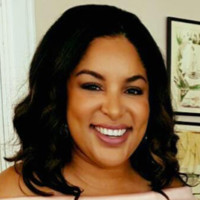 We conclude our 5 part series on concrete tactics that everyone in the NFP sector can consider in support of the advancement of BIPOC colleagues, volunteers, board members; and the dismantling of anti-black and anti-indigenous racism.
Nonprofit organisations exist for the very purpose of impacting societal change. So it is very much on brand and in our principles to advocate for dismantling anti-black and anti-indigenous racism in our industry, and society in general. In previous articles of this series we covered tangible changes to recruitment, compensation, mentorship, education and training. In reality, none of these tactics can be implemented in earnest without the support of senior leadership. There's an opportunity for leaders to rise to the challenge and go beyond DEI statements on a website. Here are a few examples on the why and the how:
Supporting BIPOC colleagues is good for the bottom line
As fundraisers, we know that it is getting harder and harder to attract the same level of support or increase it. This is due to multiple reasons and perhaps the one we need to pay attention to the most is that our donors have changed. Organizations who have not evolved their fundraising practices have seen their revenues decline. This is showing up initially in the results for annual giving and event fundraising - the fundraising programs that are often used for new donor acquisition. However, soon this will also impact major and planned giving - the two fundraising areas that can have the biggest impact on fundraising results. Advancing BIPOC professionals and also creating meaningful change in your fundraising practices can position your organization for long-term success. The major gift donors of tomorrow won't be excited about golf tournaments and galas. And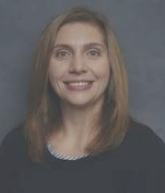 therefore, your organization needs diverse fundraisers with varied lived experiences to engage with a broader audience of philanthropists. Plus, let's be honest - the donors of today and tomorrow look a lot different and if programs and staff aren't inclusive, i.e. well positioned to authentically connect with a more racialized and diverse donor demographic your organization won't be poised to build those relationships and attract those gifts.
Seek expertise and invest in training
One of the harsh truths about our industry is that it, much like any other industry, lacks diversity in senior leadership. Our efforts to advance BIPOC colleagues today will ensure a pipeline of emerging senior leaders for tomorrow. In the meantime, it is important that current leaders lead the charge in creating tangible plans, policies and programs. In order to do so in an authentic way white leaders must seek expertise and invest in anti-racism training, for both themselves and their staff. Seeking expertise must go beyond conferring with the few racialized staff members on all things diversity and expecting them to provide honest feedback. Leaders seek the advice of consultants or external advisors when confronted with areas beyond their expertise- and this is no different. Anti-black and anti-indigenous training and education is about recognizing your own privilege. This is a crucial first step in supporting BIPOC colleagues.
Cultivating a safe and feedback rich environment
Similarly putting the onus and pressure on the racialized staff to be the touchstone and sounding board for all issues related to diversity and equity isn't appropriate. And that is particularly true when senior leaders are asking more junior staff to 'be honest about their experiences'. It is imperative that senior leaders and boards seek advice - formally and informally on how they are personally and collectively doing in embracing EDI values and leading and cultivating an inclusive work culture. Senior leaders should consider how they can hold one another accountable in this regard, and having external peers and mentors in place to provide objective feedback is one way to do this. And this is not a one time exercise, it is important that this be embedded in executive performance management to ensure it is being monitored and addressed with regularity. Which leads to our final suggestion. Implement measurements and deliverables in strategic plans
The old adage of what is not measured isn't done rings true here. Organizations should not just be posting in solidarity with BLM and Idle No More etc, they need to be tracking their progress by embedding organizational objectives and metrics related to EDI and overall organizational health in the strategic plan. And not as a footnote on the bottom of the strategic plan, it should be integrated into business objectives and also considered in terms of the health of the organization. In times of austerity organizations often ask employees to think about how each activity they are engaged in helps to achieve organizational objectives e.g. revenue goals, similarly all employees and volunteers should understand how they contribute to create a diverse, inclusive and equitable environment. The literature on this topic and examples of objectives are plentiful online. Additionally, how can our industry associations celebrate and recognize the achievement of individuals and organizations that truly exemplify the intersection of EDI and achievement of fundraising success.
This article in our five- part series focuses on top down approaches to enhancing cultural competency, diversity, inclusion and equity in the sector. That said, we hope in also reading parts one, two, three, four it will be clear that bottom up, top down and systemic changes are required to truly address and halt anti-black and anti-indigienous racism in the sector. We all have a responsibility and agency to affect that change within our spheres of influence and while the issue is systemic it is possible to make real change.
Tanya Hannah Rumble is a leader in the philanthropic sector who has raised millions of dollars for some of Canada's largest charities including the Heart and Stroke Foundation, Canadian Breast Cancer Foundation, the Canadian Cancer Society and now McMaster University. Tanya's approach to her work in the fundraising sector is greatly influenced by her lived experience as a mixed-race womxn in an interracial partnership who is a third culture kid - first-generation Canadian daughter of Jamaican and English-Irish immigrants who spent her formative years in the United Arab Emirates.
Mariya Yurukova is a fundraising professional with over 15 years of experience fundraising for some of Canada's best universities. As a Talent Manager, Mariya works with organizations looking to recruit fundraising professionals for a variety of roles. She is a member of AFP, CASE, CCAE and a Certified Fundraising Executive (CFRE). You can reach her at mariya@gerardsearch.com.