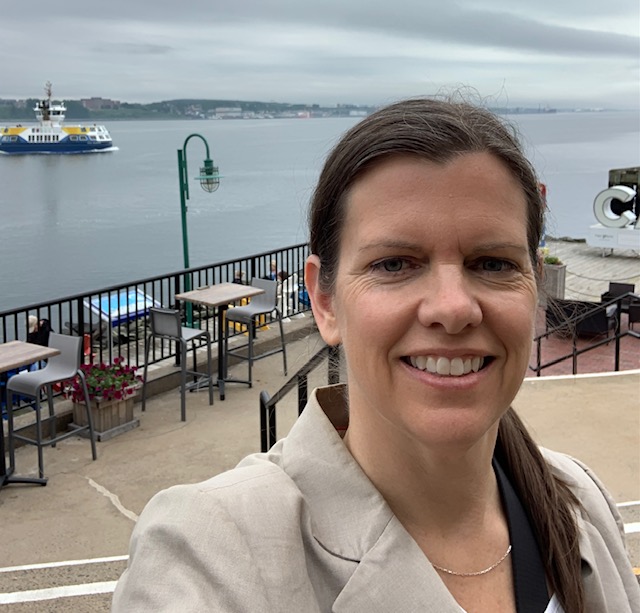 As I signed up for the annual Canadian Association of Gift Planners (CAGP) Conference I wasn't sure what to expect; after all it was just another conference. But then I kept hearing, "it's not like other conferences, it's friendlier, it's different, we are a community," and "…you are going to love it!"
I'm new to gift planning but I'm not new to the fundraising world, having worked in this space for over a decade. I arrived on Monday evening for the welcome cocktail reception for new attendees. Walking into a crowded room that first evening I was taking it all in when someone walked up to me to introduce themselves, and we started a conversation. Soon I was standing alone again when someone else walked up to me. The hour-long cocktail reception flew by; everyone was super friendly and engaging. Hmm, I wondered whether I had a sign around my neck that said "newbie?" Turns out, in a manner of speaking, I did! The next morning at the opening plenary I learned that anyone wearing a red lanyard was marked as a first-timer and anyone wearing a navy lanyard was a repeat attendee.
That first morning at breakfast, tables were set for first-time attendees to make sure you had a place where you felt comfortable to join in. Then we set out to find our sessions. The day included one great session after another and that evening there was even a Lobsterfest organized! (…when in Halifax!)
Over the next three days I attended so many inspirational sessions, including workshops on wills, insurance, story-telling, marketing, DAFs and videos. I followed my CAGP App and it got me from one session to the next. There were so many highlights from a jam-packed three days, but two plenaries particularly stood out to me: David Chilton author of The Wealthy Barber and Dr. Wanda Thomas Bernard on combating racism. Something that I have embraced as a "take away" from each of these speakers has to do with making change. It's all about perspective. I am very lucky to live in Canada, and I have so much to be positive about. More than ever, this is important. Also living in Canada leads to privileges that should be used to lead - at the very least by using my voice in my social circles. Dr. Bernard invited us to lead change. These were powerful words to think about and act upon.
As I wandered through the foyers looking at the wonderful exhibitors on the way to finding my sessions, I felt welcomed with a friendly chat, smile or hello! While I was embraced by lots of new people, the conversations were always cut short because they continued to see old friends that they had not seen in two years. This made it a bit more difficult to engage on a deeper level with someone new but, I saw the comradery and friendships that clearly had been many, many years in the making.
On the last evening there was a banquet dinner, band, dancing and photobooth. (As I said, not your usual conference!) Thank you to everyone for a wonderful time. Next year I graduate to the blue lanyard!
---
Carolyn Soro is a marketer and fundraising specialist with over 10 years in the nonprofit space, having run successful campaigns at Plan International Canada and UNICEF Canada for many years before joining Globalfaces to become VP of Marketing. Now Carolyn heads up all of Globalfaces new product development, online efforts and works with multiple charities to provide guidance on campaigns and stewardship efforts.
Homepage Photo by Product School on Unsplash.