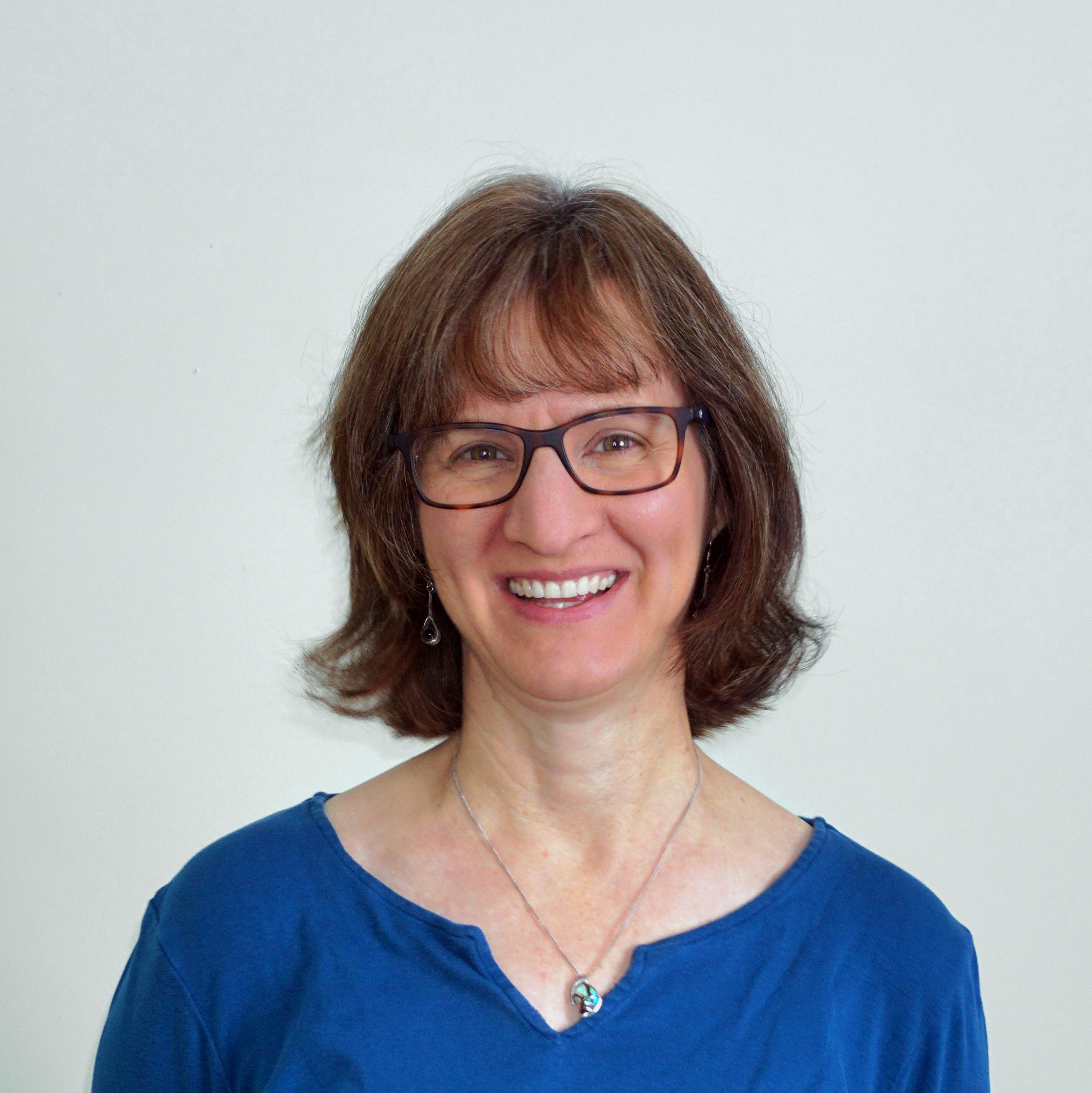 Statistics Canada recently released charitable giving numbers based on 2020 taxfiler data. It's a goldmine of information that I wait for every year. The data revealed that charitable giving is up, but there are fewer donors. The trend concerns me and led to this article that:
looks at how many Canadians give and how many do not (Spoiler: Most do not!)
has one simple graph
explains median donation for non-stats majors
explores trends using the analogy of koala bears in eucalyptus trees
If nothing else, please look at the pie chart of how many Canadians give - it's a shocker!
The koala bears part
The charitable sector needs to plant more eucalyptus trees i.e. cultivate more generous donors. Otherwise, the koala bears (charities) are in trouble. A dwindling number of trees can't support all the koalas.
But first, a look at the numbers:

Fewer donors are giving more. The number of people donating is down, the total amount of donations is up. This has been the trend for about a decade.
Only 18.4% of Canadians claimed a charitable tax credit on their 2020 Income Tax. They could've pooled their donations with their spouse or saved up their receipts for a future year. They might have contributed to a crowdfunding site or in various other ways that don't generate a receipt. Still, graphing taxfilers by amount given makes for a stark looking pie chart.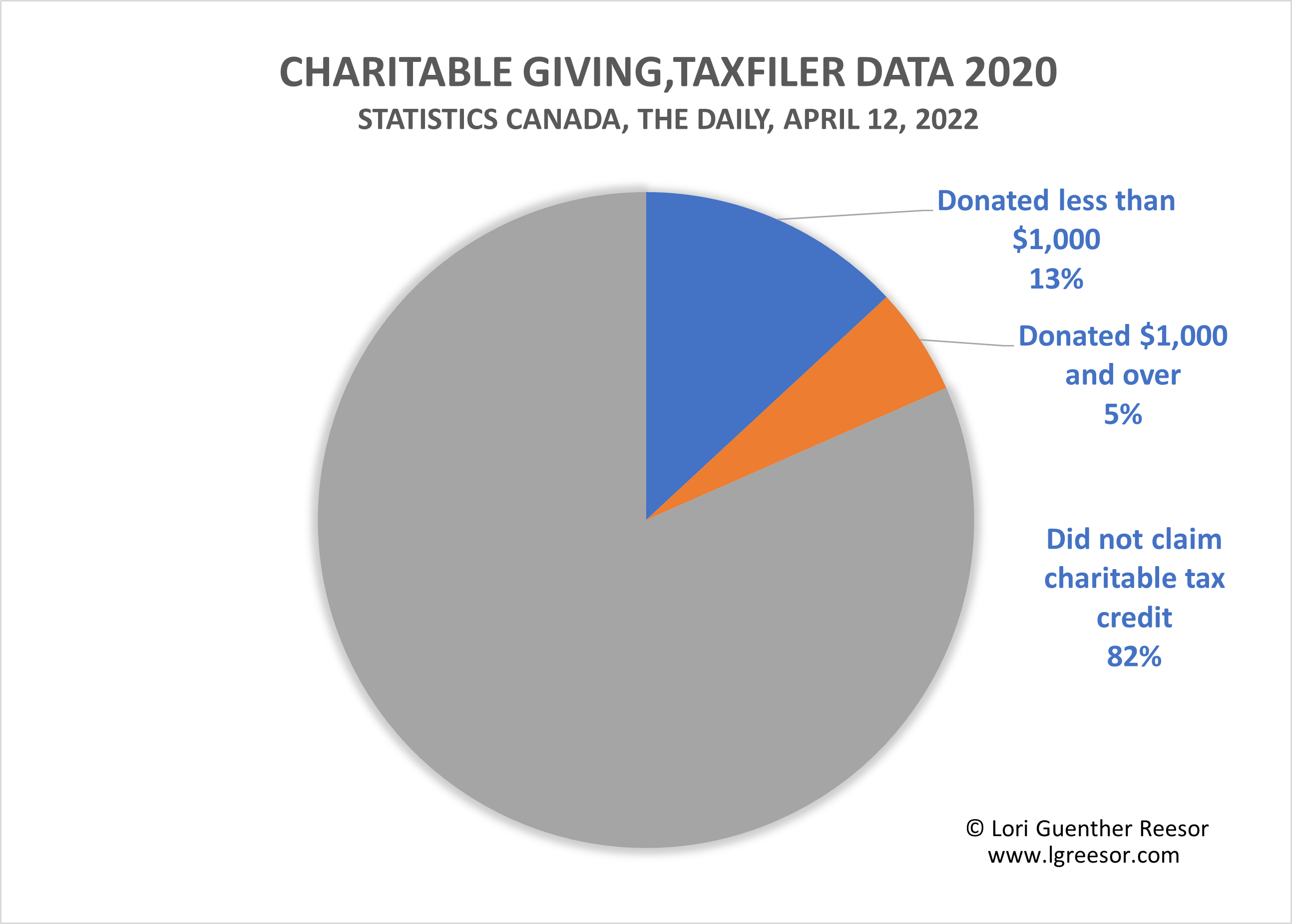 82% of Canadian taxfilers did not claim any charitable tax credits in 2020. That's the biggest, grey part of the pie.
The orange slice of the pie shows the 5% of taxfilers who donated $1,000 or more in 2020. The blue slice of the pie shows the 13% of taxfilers who claimed less than $1,000.
Charitable giving is extremely concentrated. The most generous donors tend to be older and are more likely to attend worship services regularly (church, mosque, synagogue, temple). What happens when these generous donors are no longer around?
Arithmetic note: it takes 50 donors giving $20 to replace one donor who gives $1,000.
The median for annual donations in 2020 was $340 - half of donors gave more, half gave less. Big caveat: this is the median of people who gave. If it was the median donation for all taxfilers, the median would be zero.
People who give $50 a month to charity are more generous than the typical Canadian. People who contribute that much to multiple causes are in that orange slice of donors who give $1,000+ each year.
Many charities rely on this small segment of the population for support. Please thank these donors profusely!
Count trees, not koalas
When my family lived in Australia, we traveled as much as we could. One stretch of road near Melbourne had eucalyptus trees crowded with koalas. Did this adorable sight mean that the koalas were thriving? No, the opposite. The koala habitat was shrinking. The remaining eucalyptus trees had to support more koalas. This wasn't sustainable.
At first glance, more money going to charity sounds like good news. It's like seeing a crowd of koala bears in a tree; it looks promising. It isn't.
Canada's dedicated donors are eucalyptus trees. They are increasing their giving, trying to support as many koalas as they can. But the number of donors is declining. We need a better habitat: more resources so that the charitable sector can continue to work for the common good.
Future hope
For charities to thrive in the future, cultivating generosity will be essential. Cultivating generosity means building trust, connecting people with causes and inspiring hope by demonstrating that change is possible. Seriously hard work? Yes. Joyfully creating a better future? Also, yes.
I'm grateful for all the social-profit sector people who persevere in challenging times. Canada needs you!
---
Dr. Lori Guenther Reesor is an author, speaker and generosity coach. A Stats major who went on to study theology and ministry, she wrote "Growing a Generous Church: A Year in the Life of Peach Blossom Church" to encourage churches to talk about money. She blogs at www.lgreesor.com.