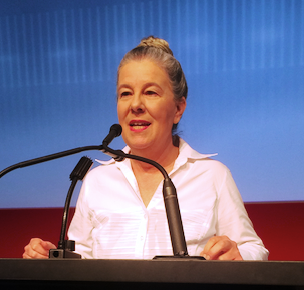 Whether it is sexual harassment in fundraising, bullying in charities, or other bad behaviour, nonprofits are finally beginning to talk openly about the needed change in the nonprofit sector. This change is long overdue.
Foundations have begun to think of their endowments as an opportunity to make investments or loans for promising charity initiatives. An innovative American Foundation has decided to use their purchasing power in setting standards for who they will work with in the business side of their operations.
Nonprofits employ a lot of people - approximately two million of us work in the sector according to Imagine Canada. Just like any other employer, charities have bank accounts, payroll services, investment advisers, lawyers, auditors, public relations firms - a host of service providers. While some of this work is donated, particularly for smaller organizations, much of it is paid.
A recent report about the American charity, Max M. & Marjorie S. Fisher Foundation, was a particularly welcome piece of news. The Fisher Foundation has decided to take its commitment to safe workplaces a step further. First they completed their own policy review, staff retraining, and developed strong procedures to ensure they were a safe and responsible employer.
After completing that process, they decided that the next step was to hold their business partners to the same standard sending out a questionnaire to all 75 of their investment managers addressing the core tenets of a safe and equitable work environment. These tenets included having a formal policy, providing staff training, special training for managers, and establishing a framework for reporting and prevention against retaliation. These areas were based on the standards developed by the Safety Respect and Equity Coalition.
This is an important development. According to Imagine Canada, the sector represents about $151 Billion (yes Billion with a "B") of Canada's GDP. The efforts of the Max M. & Marjorie S. Fisher Foundation are a welcome step in using their own economic clout to make important social change.
We would do well in the Canadian nonprofit sector to follow their lead.
Ann Rosenfield is the Editor of Hilborn Charity eNews and has worked in the sector for over 20 years.
Notes
To read an overview of this important initiative by the Max M. & Marjorie S. Fisher Foundation, go here.
To understand how CRA defines a gift, go here.
To learn more about how many work and volunteer in nonprofits according to Imagine Canada, go here.
To learn about the Max M. & Marjorie S. Fisher Foundation, go here.
To learn more about The Safety Respect Equity Coalition, go here.
To learn about the Canadian Code for Volunteer Involvement, go here.
To learn about Firing a Volunteer, go here.