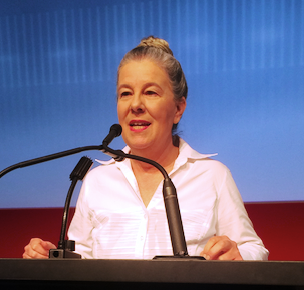 I was on a conference call Friday. While we waited to get started, 7 year old David showed me his transformer toy. To get the meeting under way, I promised to see his mask collection when we were done. Out of a 30 minute meeting, his mother got in 20 minutes of meeting with 5 minutes at the beginning and at the end of David sharing his cool toys.
Don't get me wrong, David is absolutely adorable. As someone who lives alone, I was delighted to get to spend a few minutes with him on Zoom. In a world where work reopens but school, day care, and camp do not re-open, I don't see how women like my colleague, David's mom, go back to work.
According to research by Charity Village cited by the Ontario Nonprofit Network, there is a wage gap in the sector. While the gap varies by job, women consistently make less money than men for the same work. Adding to this, ONN research also finds that nonprofit sector employees, on average, make less money than their for-profit counterparts.
As businesses start to re-open, couples are going to have to make hard decisions about who is going to watch the kids if all the usual infrastructure is not in place to allow both parents go to back into the office, or to work productively from home. Right now, most school is cancelled until the fall, most overnight camps are closed, daycares are closed, and most daycamps are unlikely to open. And grandparents, who are in the age category at greatest risk from coronavirus are unlikely to want to risk their health to care for grandkids.
Many families are going to choose to have one parent switch to full-time child care. When they look at their paycheques, they are going to decide that the person who makes the least should be the one who takes a leave of absence or quit their job. Clearly, couples are going to have the person who is making less money change their working situation. Since in most couples, the person who makes less is a woman, women are likely to be more impacted by this lack of school, camp, and child care.
To be fair, if women exit the nonprofit workforce, it may open up jobs which may benefit younger workers. In addition, the sector has long lagged on providing younger workers with the working conditions they seek, including the ability to work from home. So this change could have hidden benefits for some.
Like many situations, if the situation is tough for white women, this difficult employment issue will be even harder for single moms. And even harder for women of colour, women with disabilities, or people who are gender non-conforming.
Over my lifetime, working women have spent years making important strides in employment. It would be tragic if 50 years of gains were wiped out in a year or two of life under coronavirus.
Ann Rosenfield is a working fundraiser who was a divorced mom raising 2 kids for 17 years of her career. She is awed by this generation of parents.