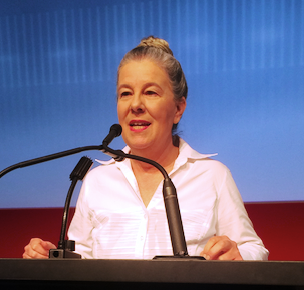 As we witnessed chaos in the US at the US Capital, it is important to think about what future we want to build today. As Canadians, we think this kind of terrible mob couldn't happen here. One of the leaders of a US far right-wing group, Proud Boys, is Canadian.
Every society has some bad people and some people who are fooled by the bad ones. I want Canada to avoid the mistakes that appear to have brought America to the brink of chaos.
We are at a fluxion point where we can choose to take the uncertainty of our times to make our world better and more fair. Or we can let a few idiots ruin society.
What world do you want to wake up to in 2025?
I want to wake up to a world where we fully engage all our potential workforce, that we include everyone. Research consistently shows that a diverse workforce makes better decisions. A sector that is 70% white is missing the opportunity to make the best possible decisions.
I want to wake up to a world where we include people who benefit from our services in decision-making roles including Board service and staff leadership. We need to move away from the top-down model of charity to an inclusive one.
I want to wake up to a world where charities continue to make a positive difference.
In tough times, we need to learn to hang together and to learn and grow together. Let today's frightening scenes from the US remind us that democracy is fragile. The charity sector is an important part of our society. Let's be sure we are a positive force for change, not a bystander who does nothing.