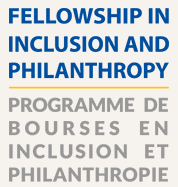 In this complex time where inclusion, diversity, and equity are front page news daily, it can feel hard to know where to begin. While Canada and the US share much in common, there are also enough significant differences, that American materials on this topic are not always relevant to Canada. It can feel particularly difficult to find Canadian resources.
Fortunately, there is a treasure trove of great Canadian resources on a wide range of topics including
"Philanthropic Sector & Truth and Reconciliation,"
"Ending Stigma around Invisible Disabilities," and
"Developing A Culture Of Diverse & Inclusive Supporter Communications" "Reviewing Recruitment, Retention & Advancement Opportunities for Racialized Women in the Philanthropic Sector"
to name just of a few of the research papers created specifically by Canadian charity professionals for use in the sector.
Available on the site are resources in the areas of
Accessibility
Benchmarking Tools For D & I
Board And Leadership
Comprehensive D And I Strategies
Diversity And Inclusion Policies
Education
Fellow Projects by the program fellows
Field Of Work: Arts
Field Of Work: Corporate
Field Of Work: Fundraising And Philanthropy
Field Of Work: Nonprofit
Gender
Human Resources
Inclusive Fundraising Practices
Overview Of Diversity And Inclusion
Programs And Services
Social Media In Diversity And Inclusion
Volunteers And Inclusion
This valuable resource was built by Fellows from the Association of Fundraising Professionals Fellowship in Inclusion and Philanthropy Program. Best of all this well curated set of research, articles, and expert advice is available free to all.
To access the AFP Fellowship in Inclusion and Philanthropy site, click here
The AFP Fellowship in Inclusion and Philanthropy was funded by The Ontario Ministry of Citizenship, the Government of Canada's Immigration and International Trade's Partnership Grant Program, Canadian Heritage, and The Association of Fundraising Professionals (AFP) Foundation for Philanthropy