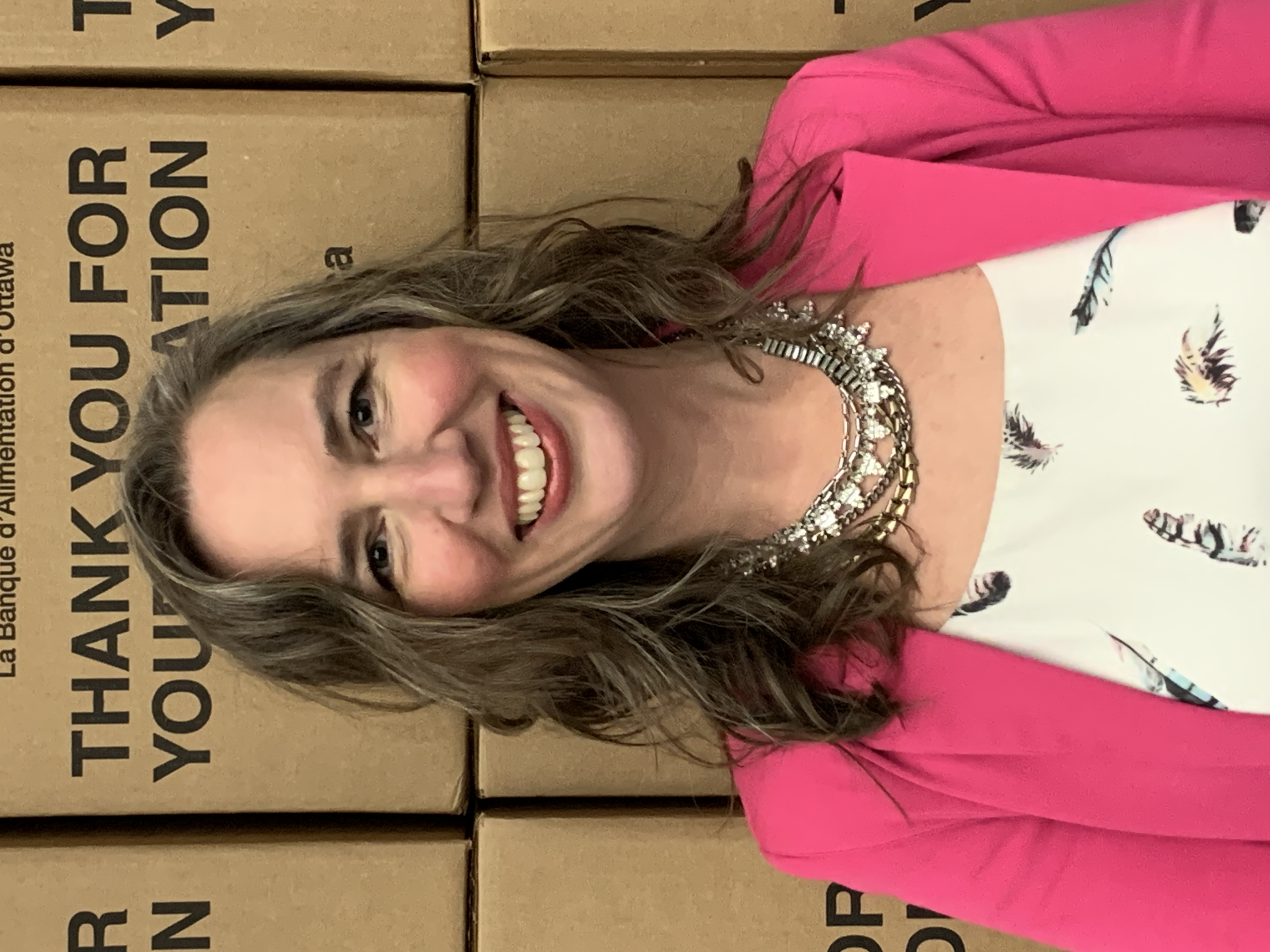 In November of 2021, I had the incredible privilege and honour to receive the AFP Ottawa Award for Outstanding Fundraising Executive in recognition of my career spanning 22 years. This award was made possible thanks to all of the amazing donors, the incredible volunteers, and challenging leaders I have worked with. It recognizes every hard day, every mistake made, every glorious moment and every life changed by the work that I do. It also represents the impact of many supportive mentors who shared their gifts with me over the years. Receiving this award gave me a chance to reflect on some key mentoring lessons that I have learned and now pass on to you.
I started this career not knowing anyone who was a fundraiser and understanding very little about what it meant to work in the sector. As an introverted fundraiser who doesn't like to give hugs, I didn't know where I would fit into a fundraising community full of big, social personalities. I am by no means a wallflower, but did quiet fundraisers who hated talking on the phone exist?
There is space for difference
I had one mentor who held a high-level role that I aspired to. But I didn't feel I had any of the personality traits that he did. He taught me that there is no cookie-cutter definition of a successful fundraiser. There is space for every person to share their passion and support amazing causes. It takes too much energy (and brain cells) to try and be somebody else. Not everyone will like you and that's ok. Instead, I learned to trust that I am enough. We don't want to create organizations where everyone acts and works the same. Diversity is critical to success and driving change in our communities. We need to work with staff that challenge the way we do things, the communities we work with, and the opportunities we create.
Failure breeds success
I have learned over the years that if you are brave enough, often enough, you will fail. I would never call myself a perfectionist. Tell me I have to build an IKEA bookcase and after an hour with an Allen key, I will swear "it's good enough." But as somebody who is driven to succeed and feels the immense responsibility of working with vulnerable communities, failure can seem like a moral disaster. One of my greatest mentors had a profound impact on my career by giving me the responsibility and space to fail. He empowered me and trusted me to make decisions, to innovate, and explore. He created a safe space where failure was embraced as a key step to success.
There is no possible way to be successful without failure. I have made many mistakes along the way. Some big, most small, but every mistake taught me something about fundraising, myself, or the world around me. Be kind to yourself and others when they make mistakes. Smooth seas never made a skilled sailor.
Leadership isn't perfection
As I enter a new phase of my career as a CEO, I am focused on showing up authentically as myself. Once again, I don't fit the mold of what a CEO is "supposed" to be (I say we burn that manual!). I have an amazing coach and mentor now who is helping me to understand that leadership isn't perfection or knowing everything. It is messy! Some days I am cracking jokes and keeping it light. Other days I am admitting what I don't know and when I need help. My mentor helps me to use my values as a way not only to make decisions but to set the focus for myself and the organization. Over the last two years, with the immense struggles of the pandemic, focusing on why I do this work has been a guiding star. It keeps me committed on hard days and helps me make tough decisions. Having clear values and knowing your why makes it near impossible to do wrong.
Pass it on
I have had the honour of mentoring fundraisers through the AFP mentorship program. I've also had the responsibility of mentoring and leading staff for many years. Every leader must prioritize supporting and helping the next generation of fundraisers.
Our sector is filled with changemakers, disruptors, and champions. We are demanding better for our community, whether that's at our hospitals, in the arts, at our schools, or in homes across the country. But we must also ask for better in our workplaces - better for each other and better for ourselves. We have the power to change lives every day.
There is no greater responsibility to our organizations, to our community, and to our causes than to ensure that there are people better and smarter than us are ready to take over and lead organizations. This is a responsibility and a gift that none of us should take lightly. I am incredibly grateful for the amazing mentors who did not shy away from pushing and challenging me. I think it worked out well in the end.
Since 2021, Rachael Wilson has led the Ottawa Food Bank as the first female CEO in the organization's 38-year history. Prior to that, Rachael was a member of the Ottawa Food Bank's executive team as the Director, Communications & Development. As a Certified Fund Raising Executive, Rachael is well-versed in what it means to be a leader in this landscape. Since joining the Ottawa Food Bank, Rachael has played an integral role in the strategic planning process and setting the direction for the organization, and doubling the revenues with her amazing team by implementing donor-centered fundraising. rachael.wilson@ottawafoodbank.ca