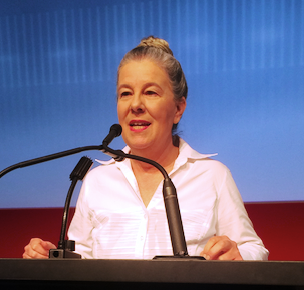 I once worked with the greatest colleague. She was smart and capable. Best of all, she always said "yes" to every task or project, particularly the ones that were a lot of work and that involved cleaning up a mess or dealing with a bad situation. The only thing was, while she was a great colleague, this generosity hurt her career. She was so busy being a nice person and saying "yes" to all these tasks, that it took time away from her core job. She did a great job at the clean-up tasks but wasn't able to devote her full attention to the areas where her job performance was evaluated.
We talk a lot in the sector about being a good team player. While it is important to cooperate and collaborate, you don't want to end up doing tasks that are truly thankless. Here is how to manage this situation.
Just say "no"
Thankless tasks seem to disproportionately fall to women or people with disabilities, or those who are part of a racialized group. While it can be hard to say "no" to your boss, it may turn out that saying "no" will not provoke the backlash you may be fearing.
Give context
I was once asked to have my team run a particular office-wide effort. This was a task that benefited the whole organization but would not directly benefit my team. I noted that my team was the smallest team in the organization and had been running this effort for three years. I suggested that it was time to let a larger team run this campaign for a few years before it was my team's turn again.
Note trade-offs
If you are asked to take on a task or project, be sure to note what you are currently doing. For example, if you are asked to do a campaign clean-up to determine who has or hasn't paid off their pledges, be sure to do a time estimate and bring that forward. You could say, "I estimate this project will take me about 35 hours. I am currently doing these other projects as part of my full-time core job (list those projects), which project do you want me to spend less time on?"
Get it into your performance review in writing
If you are asked to do a project that is substantial, as part of being assigned the work, be sure that it is in writing in an email. Ask what the definition of success will be for the project and ensure that is mutually agreed by you and your boss. When it is time to prepare for your performance review, be sure to include the successful completion of this task in your analysis of your own performance and to insist it be included in your boss'. If it is not, that is leverage for you in the future in refusing this kind of task.
The exception to the rule
If the task or project is something you truly enjoy or allows you to build a skill set that you are interested in pursuing, say "yes!" Better yet, if there is an area where you are interesting in doing more work, find or create a project in that area to help you build those skills.
Don't give more time
I was once sitting in my office at 6:30pm working on an extra project. I looked up and realized that literally everyone else had gone home (except the cleaning staff). At that moment, I thought "why am I spending overtime working on a project that these other people could also do?" From that time forward, I decided I would be more assertive about which projects I would take on and developed the steps above.
It is great to be a good employee. Just be careful you don't end up in the situation where you limit your career by being too much of a nice guy.
Ann Rosenfield is the Editor of Hilborn Charity eNews. She has had a lot of work tasks dumped on her in the past including finding sponsorship for an event that was happening in three weeks, working to collect $1M in upaid capital campaign pledges, and doing a database clean-up.
Cover photo by Vince Fleming on Unsplash