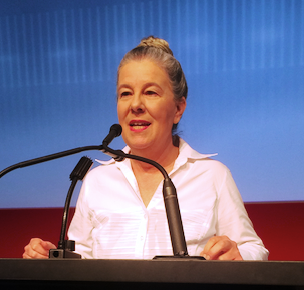 Recently, I hired a consultant for 3 hours of advice on major gifts. I also hired a direct response consultant for a couple of hours of her thoughts on annual fund. A digital expert for an hour. And, a special events expert for help on my now cancelled event.
With 31 years and multiple awards from my career, you would think I would not feel like I need extra support. In this topsy turvy world where things are in constant flux, I find I need external advice now more than ever. Particularly at a time when so many charities are struggling, it is important to be as effective as possible. And, let's remember they are consultants because they have deep expertise in their subject matter. They bring knowledge, creativity and the ability to provide multiple solutions to issues as well as solid thinking for uncommon problems.
A huge advantage to talking with a consultant is that they are in touch with sector leaders across the country. So they are right on the cutting edge of trends as well as able to share emerging practices. For example, the major gifts expert shared with me the experiment of "backyard visits." The next week, I booked a backyard ask (instead of Zoom) and was able to secure a six figure gift. Knowing others were using this approach made me feel more bold to convince my colleague to give it a try.
Similarly, I am conscious of how direct response has changed so dramatically right now. With so much moved onto the web and the donor public's response to the many changes, it is really hard to know what to do, or not do, at this time. With her help, I crafted our strategy for our fall appeal. And got some great advice on donor stewardship.
Each consultant has helped me identify which rules for fundraising are holding solid and which are evolving. They are also giving me good, immediate, actionable advice for working with colleagues and volunteers. And, as always, consultants are good for a pep talk when things feel difficult.
Many consultants are willing to provide a few hours of consulting for a surprisingly affordable price. In that way, you get the benefit of their wisdom and can do the execution yourself. It is worth noting that many consulting firms are offering some limited pro bono services for charities.
Times are tough and complex. Clearly none of us have all the answers. But in a tough time, it's good to have a trusted advisor to help you do your best for your charity.
Ann Rosenfield is the editor of Hilborn Charity eNews. She is also a working fundraiser who raised three six figure gifts last week.
Photo of expert man by Ketut Subiyanto via Pexels