publication date:
Sep 21, 2020
|
author/source:
CAGP with Environics Analytics
We know that people are writing and rewriting their wills at a record pace. This helpful summary of recent CAGP research helps you know where to get started for success.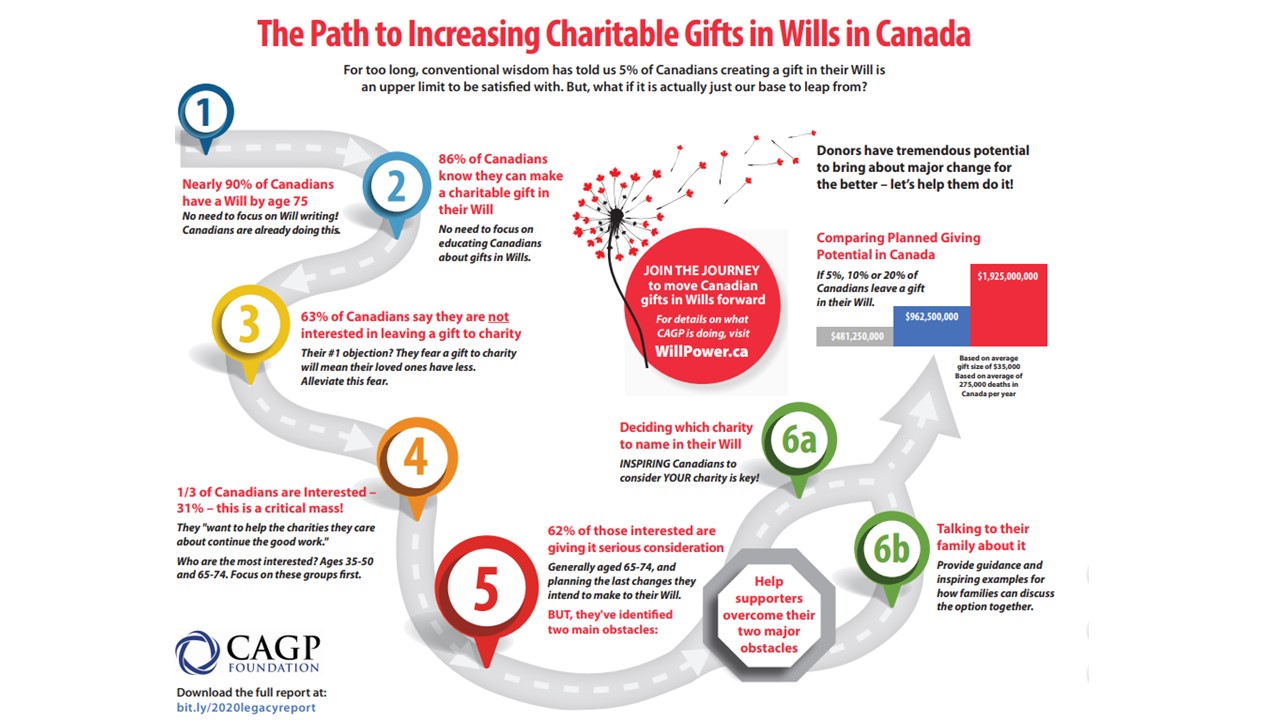 To download the full report click here.
The Canadian Association of Gift Planners is the only organization in Canada that brings together charitable representatives with donor advisors in one professional association. Among our fundraising, legal and financial peers, we are looked to as the experts in strategic charitable gift planning.
Environics Analytics inform decisions to help you achieve results through evidence-based solutions.
Cover image by Polina Zimmerman via Pexels