publication date:
Jan 13, 2021
|
author/source:
Tanya Rumble, CFRE and Mariya Yurukova, MBA, CFRE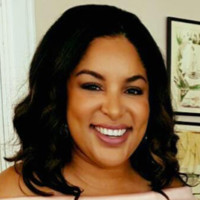 The New Year brings a spirit of renewal and hope for the future, along with a desire to leave challenges in the past. While the Black Lives Matter movement had momentum in 2020 it has been around for almost a decade and the issues around diversity, equity and inclusion (EDI) will continue to be top of mind in 2021. For nonprofit organizations the need to diversify their supporter base and engage with BIPOC, LGBTQ2S and differently-abled communities goes beyond public scrutiny and simply the right things to do. It is a matter of long-term sustainability.
All fundraisers should be thinking about the individuals and communities served by their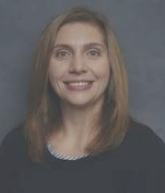 organization AND where they operate - this in particular has new meaning as we continue to operate in a more virtual environment and thus more and more people can both access our work and be prospective supporters. Failing to connect your mission and programs to the diverse communities served and connected to the work is a missed opportunity and organizationally limiting move.
The traditional way of doing the business of fundraising is becoming less and less effective. Gone are the days of direct mail appeals and galas raising millions. Increasingly nonprofit organizations rely on skewed fundraising results from mega donations and planned gifts. These practices will ensure short term growth, however they will also see a decline albeit in a couple of decades. Now is the time to start taking tangible actions to examine the way we engage with donors of diverse ethno-cultural identities and lived experiences. Here are some key considerations of the next generation of annual donors and major gift donors.
Within the next two decades millennials will hit peak earning potential and become the major donors of tomorrow. Among the values deeply held by this generation is diversity and inclusion.
Among children born in the USA/Canada in the last decade less than 50% are white. In the USA alone latinx university graduates outpaced white college graduates by 3 million in 2017. Are our alumni programs ready to engage with this new generation of alumni?
Female identifying individuals increasingly control a greater proportion of wealth than men. How have we changed our fundraising strategy to account for the differences in the way women view philanthropy?
In order to position the philanthropic sector for long-term success, it requires a complete overhaul and deep examination of its connection to perpetuating systemic inequities. If we do not undertake this work today, we will effectively disenfranchise future generations of donors. Fundraising is hard in the best of times and nonprofit leaders are often struggling to justify investments in long-term strategies. Let's not allow the scarcity mindset and current pressures from board members jeopardize the sustainability of our organizations. Some practical strategies to consider for 2021:
EDI assessments and benchmarking

For starters how does your employee and volunteer base reflect the demographics of Canadian society or more narrowly the community you serve. It will be an uphill battle to work towards diversifying your donor base if internally you haven't reckoned with creating a pipeline of talent leaders with diverse identities and lived experiences at ALL levels of the organization.

Establishing mechanisms for collecting and analyzing data on the diversity of donors and volunteers

And you may be asking why we should collect this information, and how we collect it sensitively. Both good questions, particularly the latter - it is important for nonprofits to mine the information they collect about donors and volunteers to better understand the demographics of who's already involved and figure out how to expand the pool. To gain insight into who is already supporting you you could launch an anonymous survey, or gather this data on event or other registration forms. If you don't have the expertise to take this on, there are many consultants with deep expertise in EDI and evaluation that can be engaged.

Continued education and training on anti-black and anti-indigenous racism

Hopefully this is self-explanatory. This journey can and should be never ending - the availability of resources to support your personal and professional growth are endless and of varying degrees of credibility and efficacy. Do your research and consider offerings such as the Indigineous Canada course at the University of Alberta, 4 Seasons of Reconciliation, there are a number of great videos from School of Becoming on inclusion and addressing bias, and Ryerson recently hosted the White Privilege Conference which can be streamed online.

Examination of the colonial roots of philanthropy and the role nonprofits play in it

The Circle on Philanthropy and Aboriginal Peoples in Canada and the extensive writing and thought leadership from Edgar Villanueva are two great starting points.
So it is a new year, and we urge you to consider how you can resolve to be actively anti-racist, to be inclusive in your fundraising practices and how you can share your power and privilege to create a more diverse and equitable nonprofit sector. If the aforementioned suggestions don't resonate, perhaps consider a situation that left you feeling uncomfortable or felt unresolved in 2020 and ideate ways to work towards.
Join us and Dipal Damani on January 28th at 12pm for a webinar on " Diversifying your donor base on 2021: Practical Strategies for Inclusive Fundraising. Register here.
Tanya Hannah Rumble, CFRE is a fundraising leader who has raised millions for some of Canada's largest charities including Heart and Stroke Foundation, the Canadian Cancer Society and now McMaster University. She graduated with an H.B.A., Political Science from McMaster University, earned a Graduate Certificate at NYU in Marketing Communications and has completed numerous professional certificates. Additionally, she is an active leadership volunteer in the philanthropy and non-profit sector with the Association of Fundraising Professionals Toronto Chapter, Canada Board and Canada Foundation and the Canadian Association of Gift Planners. As a racialized philanthropy professional Tanya is honoured to share her influence and insights with students, emerging professionals and peers in the sector. Tanya regularly writes articles on the topic of Inclusion, Diversity, Equity, and Access and fundraising for industry publications and speaks to professional audiences at learning events regularly. In addition to sharing her knowledge, she is committed to lifelong learning - she is a graduate of the 2017 Association of Fundraising Professionals Inclusion and Philanthropy Fellowship, and 2010 DiverseCity Fellowship. Tanya has been a Certified Fundraising Executive since 2017, completed her Master Financial Advisor - Philanthropy (MFA-P™) in April 2020. Tanya gratefully acknowledges the traditional territories of the Mississauga and Haudenosaunee nations, whose traditional territory she lives and works with her husband and infant son.
Mariya Yurukova, MBA, CFRE is an experienced fundraiser and thought leader in the nonprofit sector. She currently serves as the President & CEO of Charity Search Group- a talent recruitment firm exclusively dedicated to the nonprofit sector. With over fifteen years of experience in fundraising, Mariya has raised more than $20 million for various organizations, working on gifts ranging from millions to direct marketing campaigns for first time donors. Mariya excels at transforming dormant portfolios, building brand new ones and growing fundraising programs on all levels. Mariya is an active voice and advocate for diversity and inclusion in the nonprofit sector, with publications in Hilborn Charity E-News, Advancing Philanthropy, CASE Currents Magazine and many more. In her work with organizations such as York University, the Etobicoke Humane Society, and Women for Women International, Mariya has worked closely with a broad range of donors and fundraisers, particularly those representing immigrant communities. Mariya's educational background includes a B.A. in Psychology and an MBA with a concentration in Marketing, both from Brock University. Additionally, Mariya is a Certified Fundraising Executive (CFRE) and a member of AFP, CASE, CCAE. This combination of in-depth understanding of human behaviour along with understanding of organizations and marketing allows for a strategic approach to fundraising that takes organizations' strengths and weaknesses into consideration while focusing on human-level impact and return on effort. As a first generation immigrant woman and part of an interracial family, Mariya is keenly aware of systemic inequities in the nonprofit sector and works towards advancing social justice causes while acknowleding her own priviledge.