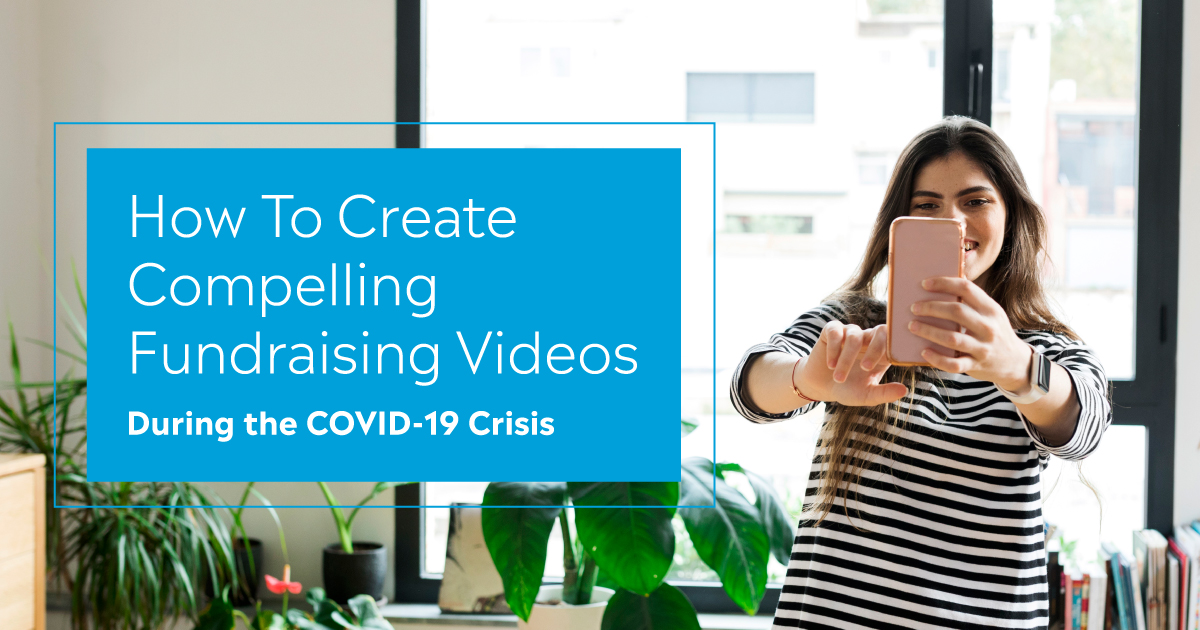 Consider this: A Google study has found that a whopping 57% of people who watch fundraising videos will go on to donate to that cause.
With stats like that, it's safe to say that using what little time you have to broadcast your organization's needs through this crisis is worth the community of support you'll gain. Perhaps the most relieving part about making a video is that you don't even have to leave your couch!

Try These 7 Tips to Create Your Successful DIY Fundraising Video
Fundraising Video Tip #1. Use the resources you have.
You don't need to be a producer to create quality video content that will resonate with your nonprofit's supporters and their social networks. Whether you're still able to work on-site or you're making it work from home, all you need to create your fundraising video is a smartphone. In fact, the not-so-highly-produced video you create may even come across as more authentic and relatable.