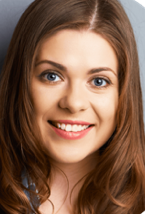 Canada, just like every country in the world, is facing a lot of challenges in securing their cyberspace. Over the past decade, the number of cyberattack reports has skyrocketed, leaving everyone – individuals and organizations inclusive, with at least an episode of a cyberattack. This should not come as a rude shock, though, as 30.73 billion devices are currently connected to the Internet. This affords cyber criminals with several avenues to perpetrate their acts.
Last year, organizations in Canada began making moves to give digital inclusion a higher priority to meet citizen and consumer expectations. With this in mind, matters concerning cybersecurity weren't just a trend spoken of but also became a top consideration as an investment in the organization's future.
Cyberattacks on Canadian Institutions
The COVID-19 pandemic forced nationwide lockdown in many countries, leaving many businesses in distress. The government of virtually all countries had to provide relief packages to support its citizens in these trying times. Unfortunately, the Canadian Revenue Agency's website, used by citizens to apply for these emergency benefits, was breached. This form of breach, called credential stuffing, had attackers make use of previously acquired login details to access the site.
It is also not news anymore that healthcare facilities were the worst hit during this period. Several hospitals, especially Listowel Wingham Hospital Alliance and Wingham Hospital – both based in Ontario – reported incidents of ransomware attacks, denying them access to patients' records. This report came after the Mayor of the City of Stratford admitted to paying $75,000 worth of Bitcoin after some hackers encrypted their database records.
Dedicated Denial of Service (DDoS) attacks did not leave businesses out of the mix as several companies faced this threat, especially now that their employees have to work remotely.
5 Safety Tips for Individuals and Organizations
Highlighting these threats is suitable but not sufficient enough to keep individuals and organizations safe from these attacks. Explained below are some safety tips:
1. Employee Education: This period where virtually everyone has to work from home, organizations should take it upon themselves to educate and equip their employees on best practices to imbibe while using the Internet. This will help safeguard their network and the office network of the organization.
2. Use VPN: Asides masking IP addresses, a VPN is useful for encrypting data during transit from a device to its communicating server. This encryption would also help keep confidential information safe from hackers.
3. Get an Antivirus Software: Antivirus, just like antimalware software, works to prevent viruses and malware from getting into a device or network. They can also scan, detect, quarantine or delete any malicious program that might be existing on the device. Getting this would help weed out these unwanted programs.
4. Use a Firewall: Firewalls are installed at the point of entry to a network. This is to prevent unauthorized access to the system and will be very beneficial to organizations since their employees would be trying to access this network from their home computers.
5. Enable Two-Factor Authentication: This adds an extra level of verification on accounts to authenticate the user when they are trying to login. In this case, an additional form of verification will be required from the phone number or email address attached to the account trying to login.
Amy Cavendish is a content strategist at TechFools, a tech blog aiming to inform readers about the potential dangers of technology and introduce them to the best ways to protect themselves online.
Cover image from pixabay.com