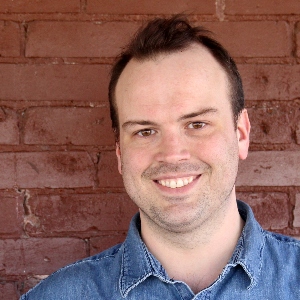 Despite over a decade in the spotlight, social media remains a side-of-the-desk task for the majority of charities and fundraising professionals. It's become a given that if you want any online presence then you need to at least create an account. But. chances are your social media and content strategy has been, at best, to maintain a bare minimum output.
I'm not advocating for more output, because I know how strapped for time we all are. But if what you're after is a measurable, positive financial ROI on your social media efforts, then you'll get this from running paid advertising campaigns. Before you spend a dollar though, it's critically important that you have an engaged and active audience to target and there's no better criteria for targeting than recent engagements with your content.
Here are advanced strategies for boosting engagement and building relationships with your supporters on social media:
Give Your Audience Something to Do.
Ditch the one-way, megaphone style of communication. Instead, ask your supporters to sign a petition, take a quick survey, name something, nominate someone, fill in the blank, write the caption, tag a friend, etc. The most forgettable social media channels are the ones that just push out one-way communications.
After you've put your "ask" out there, be ready to engage and cheer on the first people who respond. These are your champions. Your core social supporters. Say thanks, ask follow-up questions, and make sure nobody feels ignored. This will keep them coming back and if you stay consistent, they'll bring friends.
You might be thinking "this isn't an advanced strategy, Brock" and while there's truth in that, it's also true that so few charities engage authentically and in the open on social media. It's a fundamental that is pushed to the side far too often.
Optimize and Strive for "Dark Social" sharing.
It's not as ominous as it sounds. Chances are, you dark share on a daily basis. Dark sharing simply means that a social media post is shared off-platform through a private channel. An example would be when you grab the link to a great tweet, then paste it into a Slack DM to a co-worker. When doing this, you haven't engaged in a way that is visible to others, which would have been a 'retweet' or 'like' on the original post for the world to see.
Why strive for dark social shares? Because I believe that this is peak recognition of a post's quality, and of providing value to your audience. A dark share takes far more effort than a 'like', which means you're gaining authority on your topic and building trust with your audience.
How will you know if it's working? You'll never 100% know with certainty because it doesn't lend well to a standard report. But, you can be certain that the platforms know exactly how often this happens, and that they increase reach and exposure of your content as a result. TikTok, for example, shows the 'share' count of every post which includes actions like saving the video, copying the link, or emailing it to yourself.
Focus Groups With Your Target Audience.
The best social media accounts are the ones that know exactly who they are trying to engage with, why, and how to move them to action. While there are many ways to analyse audience data through a platform's native analytics reporting as well as through third-party tools like Google Analytics, there's no replacement for talking face-to-face (or screen-to-screen) with humans.
You'll need to pull together a group of 8-12 people for a meeting or Zoom call. They don't have to be your most loyal supporters, but they should be representative of the audience you want to reach on social media. For example, if you believe social media is your ticket to building up a base of Gen Z donors, then assemble Gen Z'ers.
Your goal for these sessions is to develop a deep understanding of how they use social media, the value they seek out, and incorporate it. Have they moved on from Instagram? How many accounts do they have? Do they use their real names? Do they use real email addresses? And so on. Capture these insights and incorporate them into your content strategy ASAP while they are still relevant.
What all three of these strategies ladder up to is quality over quantity, because social media content that doesn't elicit an engagement of some kind is serving no purpose in your overall fundraising program.
Upholding the status quo and executing the bare minimum is a chore and a bore. So slow down on the pre-written tweets and copy/pasted Facebook posts, and direct that time and effort toward conversation, actions, and engagement.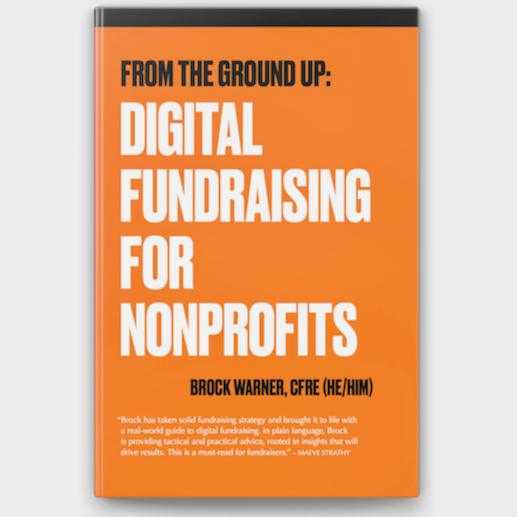 Brock Warner has a wealth of experience spanning nearly every major nonprofit sector in North America. As a direct marketer, he managed digital and print campaigns in healthcare, education, multiple Olympic Games, humanitarian and domestic aid, and the environment. As a senior leader on the frontlines, Brock's efforts have largely been in international development, and mental health. ​ His book "From the Ground Up: Digital Fundraising for Nonprofits" released in September 2020 is a bestseller, with copies sold in over eight countries. You can reach him at brockwarner.ca
Cover photo by Szabo Viktor on Unsplash