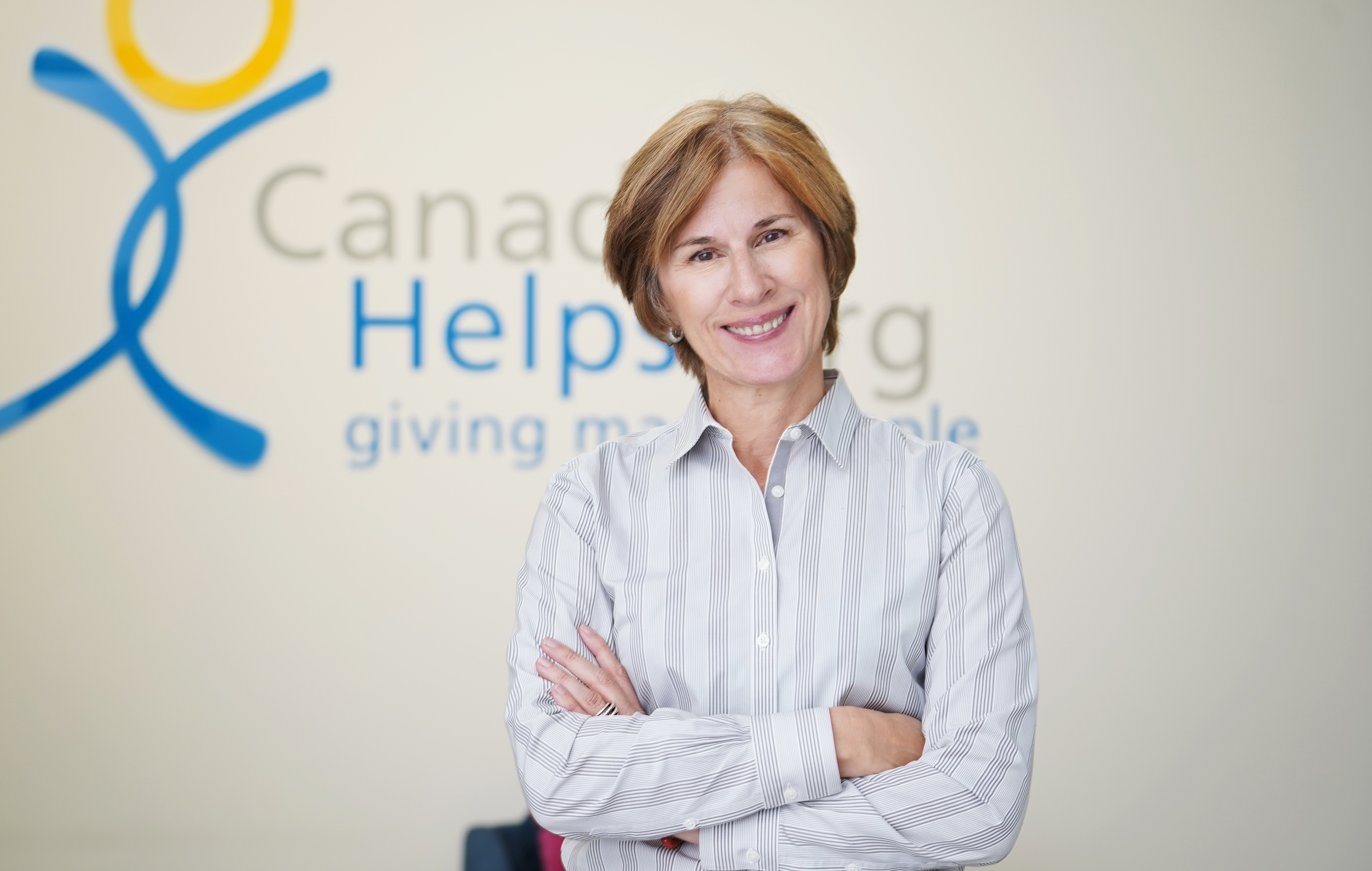 March 11th was a notable anniversary globally as we all marked one year since the World Health Organization declared COVID-19 a global pandemic. It marked one year of loss, change, and constant flux. At my organization, CanadaHelps, this significant date coincided with the celebration of our 20th anniversary: 20 years of supporting Canadian donors and charities, and building capacity for digital adoption and innovation. As we reflected on this past year of instability and devastation, celebrating the resilience in our sector and marking this milestone of decades of transformation felt relevant and timely.
Charities are looking for new ways to operate and scale impact, and through our virtual 20th anniversary event of more than 850 sector colleagues, we learned from each other and discussed the challenges and innovation that has been taking place.
Our keynote speaker, Paul Taylor, Executive Director of FoodShare Toronto, passionately highlighted the growing food insecurity crisis in Canada and how it's fueled by anti-Indigeneity, anti-Black racism, and land use policies rooted in colonialism and exploitative capitalism. He urged us to consider ways we can all participate in the dismantling of structural inequalities that cause and perpetuate food insecurity and poverty across our communities.
Taylor suggested we dig a lot deeper and rethink the ways in which our systems work and act as barriers to equal distribution of the very things that our lives depend on: land, food, water, and housing. He called upon us to reimagine, redesign and rebuild in a way that creates equity and allows us all to thrive. Better is possible! His hope is that we can focus our collective energies on changing the systems and the organizing principles by reallocating actual land resources and power to local communities and Indigenous nations and by honouring treaties and international covenants like our right to food and our right to housing.
Bruce MacDonald, President and CEO at Imagine Canada, moderated a fireside chat covering The Profound Disruption of COVID-19: The Challenges and Opportunities for charities in a Post-COVID-19 World. MacDonald spoke with Paresa Jensen from Camp Oochigeas/Camp Trillium and Josh Hourie from Saskatchewan SPCA. They discussed how the two charities have adapted the way they are doing business to sustain operations and program delivery while being challenged with COVID-19.
Jenson spoke about how they've navigated the loss of 35% of their fundraising revenue and moved their camps entirely to virtual. This move lifted geographic barriers for some campers, allowing access to children from more remote areas. It also allowed for more frequent programming which acted as a kind of silver lining as it will continue in the future as a new programming arm. Hourie spoke about having to cancel events and move meetings to virtual. The Saskatchewan SPCA also created a new, province-wide emergency pet food bank in partnership with local food banks to assist families with financial burdens to feed their pets throughout the pandemic. This initiative made him think about the potential of keeping this pet food bank in place post-COVID, or starting other similar programs in the future for veterinary services. Both charities demonstrated that through these challenges, innovation can take place and impact expansion.
The second panel, Future-proofing the Charitable Sector by Cultivating an Innovation Mindset, was moderated by Teresa Marques, President and CEO at the Rideau Hall Foundation. Marques spoke with Karen Aglukark and Rebecca Bisson from Northern Compass (Northern Youth Abroad), Gideon Arthurs of the National Theatre School, Sara Austin of Children First Canada and Ikem Opara from Rideau Hall Foundation. This panel focused on how the four charities have responded to COVID-19 in very different, but equally innovative, ways that are helping to position them for the future, connect with their communities, and ensure their lasting relevance.
Aglukark and Bisson suggested that if you find a solution that works and apply it elsewhere and in other ways, you might be surprised. Arthurs argued that all innovation is not necessarily digital, some is driven by values and a return to the authenticity and deep care for a charity's mission. Austin shared that innovation for her came from openness to being uncomfortable, and Opara suggested that innovation should become the lens of everything that you do—the underpinning of all relationships.
Regardless of the approach to coping, transforming, and innovating, this past year has solidified the importance of breaking the status quo, embracing challenges, and using technology to redefine and reconfigure relationships and services. Regardless of the ultimate outcome and duration of the pandemic, these trends are here to stay and pressure us to keep changing and, in the words of Teresa Marques, to "build back better."
For more information, here are some good resources:
-Watch the Recording of CanadaHelps' 20th Anniversary Event
-Watch the 20th Anniversary Video Series Celebrating Canadian Charities
-KEYNOTE: Paul Taylor, Executive Director of FoodShare Toronto
-PANEL: The Profound Disruption of COVID-19: The Challenges and Opportunities for charities in a Post-COVID-19 World
-PANEL: Future-proofing the Charitable Sector by Cultivating an Innovation Mindset
Marina Glogovac is President & CEO of CanadaHelps, a leader in providing fundraising and donation technology to charities and donors since 2000. Marina has been a technology and media executive for more than 25 years, including roles at Kobo, Lavalife Corp. and St. Joseph's Media. www.canadahelps.org