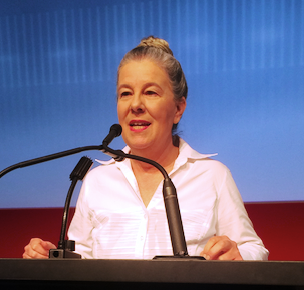 At last count, the Kielburger brothers of WE Charity fame had at least 3 incorporations - WE Charity, ME to WE Social Enterprise, and WE Charity Foundation. There has been a lot of attention on the complicated relationships among these incorporations. As a charity leader, you may be asking yourself - does a charity ever need more than one incorporation?
Charities may have more than one incorporation for several reasons. Most commonly, it can make sense to have additional incorporations if a charity requires different skills for different functions. For example, many hospitals have a separately incorporated foundation. Hospitals need to have a Board of Directors with deep medical expertise. While hospitals benefit from having great fundraising volunteers, it won't be appropriate to have a hospital board filled with fundraising experts. By having a separately incorporated foundation, it allows the hospital to have a board dedicated to that important task.
It may also be the case that a charity has a part of its operations that is subject to extensive and complex regulation. For example, I worked for a charity that had over 1000 units of affordable housing in 15 buildings. There were substantial regulatory requirements associated with running an affordable housing program as well as some very specific accounting requirements. It made sense in that case to have a separate incorporation and separate board that included individuals with that particular expertise.
Other areas where I have seen charities with separate incorporations have included organizations providing nonprofit childcare as one of a set of services and a religious organization that owned a cemetery. In each case, there were important government regulations that governed the organization. In both cases it made sense to have a separate incorporation and bring on Board members with appropriate experience in this area.
Another example of multiple incorporations is with national charities. Some national charities have a single incorporation for the entire country. Others have a separate incorporation with separate boards for each Province. While all national charities can be a bit cumbersome (Canada is a big country), there can be advantages in having Provincial or local Boards which have local Board members and focus on the local situation.
Similarly, a charity that operates in more countries than Canada may want, or need, to have a separate incorporation for each country where it operates. This may facilitate the charity being able to ensure it is in line with the regulatory requirements of each jurisdiction.
Finally, it is common to have a social enterprise that is separately incorporated. While charities can, and do, run successful social businesses, it may be easier for accounting and management to have a completely different incorporation.
Not sure what's right for you? There are a number of excellent Canadian lawyers with expertise who can advise you what it is the best solution for your organization. There is no "one size fits all" decision about how many, or few, incorporations are right for your charity.
Despite the Kielburgers and the confusing series of incorporations that is WE, it is important to remember that there are many legitimate and appropriate reasons to have more than one charity incorporation.
Ann Rosenfield is the editor of Hilborn Charity eNews and has worked for several charities with multiple incorporations. None of them were complex and all had good reason to exist.