In 2012, Fraser Green, Holly Wagg and I had a coffee and talked about how critical websites have become to fundraising.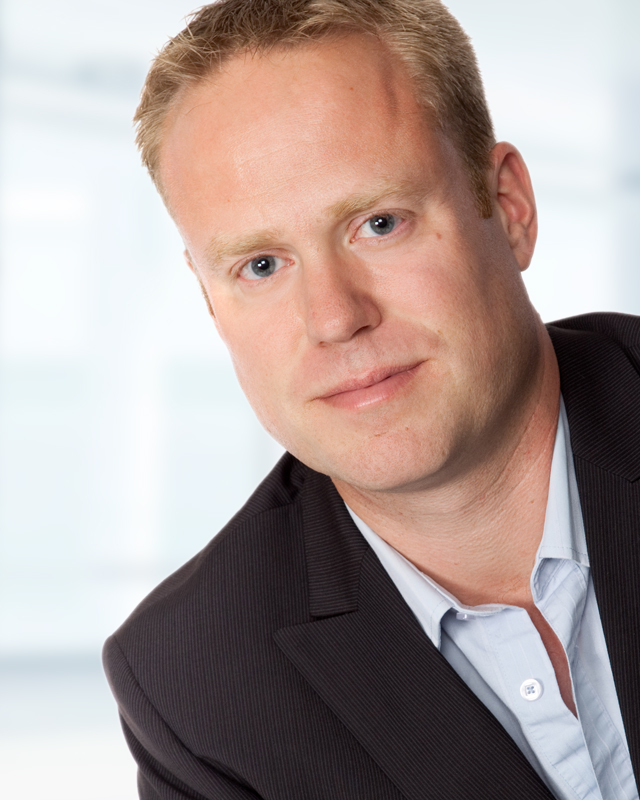 We discussed how we could help charitable organizations get more out of their online fundraising efforts. Over the next few months, we came up with a combined list of best practices that our companies (Good Works Co. and Envision Online) had been sharing with our clients.
On November 19 we presented these best practices at the 2013 AFP Congress in Toronto. Here is an overview of our presentation and the best practices that we recommend. As you read through this list, think about which ones your organization needs to start leveraging.
You are your website. Every organization has its own style and brand, just like a person. When people go to your website, do they see the real you? Being up front about who you are as a charity helps users make an emotional connection with you. 60% of donors report visiting a charity's website before making a gift.
Think from the outside in. Get some distance from your site and try to see it from a donor's perspective. Is the information speaking to them effectively? Put on your donor hat and open up your website – you might be surprised what you find out.
Where was that again? Sadly, many websites are a series of random pages stuck together without any strategic vision. Your website architecture is critical to accomplishing your site's goals. If key stories or events are buried many pages deep in your site or aren't named clearly, you'll lose interest – and support.
Design for your users. Understanding your users and what they're looking for is essential. It's not uncommon for usability experts to develop personas to learn to see from their users' perspectives. Once you understand them, ensure the design meets their needs. Ask yourself, "Is this what Barbara or Jacques would want?" If you can, assemble a focus group to review the design and make sure it works for them.
Be mission-minded. At the end of the day, you need your website to be all about the cause. When someone comes to your site, is it clear why your work is important? Be creative: use imagery and text that highlights what you are trying to achieve.
Your website will never be static again. There is no such thing as "set it and forget it" when it comes to your website anymore. Find the creative talent somehow, and commit to adding new content and making your website better continually. (On average we are subjected the equivalent of 180 newspapers full of information each day!)
Keep your CMS flexible. You need your website to be flexible, expandable and easy for anyone to update. New technologies and social media platforms are emerging all the time. You need a website and back-end interface that can adapt when the next Twitter or Facebook comes. Beware of proprietary content management systems that can only be upgraded by one company and don't allow you the flexibility to update your file names, page titles and body content.
Your homepage does matter. For most sites, the homepage is still the most popular landing page. As the hub of your site, it must make a great first impression visually. Even more important, it must quickly direct people to the content they are looking for.
Your website is a storytelling platform. People love stories. Your website is the ideal place to tell those stories. Use video, pictures and engaging copy. Stories connect people to your cause.
Keep your website readable. With great power comes great responsibility. Now that everyone can (or should be) able to update their own website, they need to make sure to follow a set of typography standards that provide a highly readable experience.
Optimize your website for Google. Many people overlook this when planning their website or adding content. Google is continually changing its search engine algorithm. Content creators must understand what works to help you rank higher, and what gets penalized. Make sure your CMS can support your optimization goals as well!
Build your email list. Email is still an excellent way to connect with donors. We know of fellow fundraising professionals who have run million dollar campaigns solely through email. Keeping and maintaining your list current is critical. Ask for emails everywhere and anywhere you can (at conferences, on your website, etc.). But make sure to follow the opt-in rules, or all your hard work could go to waste.
Measure it. In 2013 we have access to an abundance of information about our websites and social media conversations, but very few people take advantage of it. Use free tools like Google Analytics to keep track of where your website traffic is coming from and what your users are doing once they arrive. We suggest reviewing this information on at least a monthly basis for potential problems.
Write solid fundraising copy. Copy is king. Write engaging fundraising copy, and spend the extra time to make sure it really connects with your audience. Remember, they are always one click away from an alternative option.
Your donation page matters (a lot). The copy, the placement of the buttons, even the colours on your donation page can make a difference in your funding. Many larger organizations spend a tremendous amount of time getting the form fields just right.
Mobile, tablets and more. Over 30% of the internet audience is on a mobile device. This is increasing every day. Your website must be responsive (or at least work well on a mobile device). If not, you could lose that person who clicked on a link in your tweet and found a mess when they arrived at your site.
Make social simple. Your online presence is made up of a hub and spokes. Your website is the hub where donations are made and the real connection happens. The spokes are your social media accounts like Twitter, Pinterest, Facebook and LinkedIn. With a large percentage of donors spending most of their internet time on Facebook or Twitter, you need to make sure your content and presence is everywhere your potential supporters are. Share content that will reel them into your website.
Be (recycled) content-driven. It's OK to recycle on the web too! That great article you wrote or picture you added can be shared on Twitter, Facebook and even LinkedIn. That killer quote can be tweeted. You don't need to worry about being original. Content on social networks has a very short shelf life.
Maximize your revenue. Sometimes just optimizing your site to work better with your existing supporters is all that you need. Even a 1% improvement on a donation form seen by 2,000 visitors a month would net 20 more donations each month! Try using A/B testing techniques on your website to discover what works.
Own your site! You need to have control of your site. Professional fundraisers in 2013 may have to change their website every other day. If you are not able to make content changes yourself and call the shots on technical upgrades, you have a problem. Your website is by far your most valuable marketing tool.
To view the PowerPoint presentation, please click here.
A tireless explorer of new developments on the web, Todd Jamieson has been keeping pace with its constant changes since 1996. Through EnvisionUP.com, Todd and his firm have worked with over 100 non-profits and charities. He lives in Ottawa with his wife and two young boys. Follow him via twitter.