At a conference held in June 2013, Industry Canada representatives said that they expected Canada's Anti-Spam Legislation (CASL) and the final Industry Canada Regulation would be proclaimed in the fall of 2013 and that there would be eight to 12 months lead time before the provisions went into effect.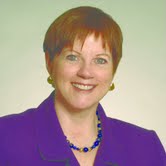 Since June there has been a new Minister of Industry, James Moore, as well as several personnel changes within the ministry. That has delayed the release of the finalized Industry Canada Regulation.
In September, affected industry groups met with the Industry Canada senior staff at a round table to give input into the draft Industry Canada Regulation. The next day, the Minister met with industry groups about the unintended consequences they foresee in CASL. At that session, the Minister told the group he did not intend any new changes to the Act except possible minor technical fixes that would be done in a budget bill, and there would be no more consultation on the revised regulation.
How it might work
Given the foregoing, the best guess on enactment of the CASL regime is:
a) If any tweaks are made to the Act, they would happen first. Then the Industry Canada Regulation would be completed in the spring of 2014 and go into effect eight to 12 months later; or
b) If no tweaks are made, then Industry Canada Regulation may be proclaimed in late Fall 2013 and go into effect eight to 12 months later.
Consequently while we don't know what final exemptions (if any) will exist for charities or not-for-profit entities, we can anticipate that some version of CASL is going to be proclaimed, and it may possibly take effect as soon as the fall of 2014.
Amid this continuing uncertainty, let's review what we do and do not have and what charities and not-for-profits might do to anticipate CASL's possible possibly as soon as a year from now:
What we know and have so far
There

is

a statute passed ("An Act to promote the efficiency and adaptability of the Canadian economy by regulating certain activities that discourage reliance on electronic means of carrying out commercial activities, and to amend the Canadian Radio-television and Telecommunications Commission Act, the Competition Act, the Personal Information Protection and Electronic Documents Act and the Telecommunications Act (S.C. 2010, c. 23"), but it is not yet proclaimed. There is no official short title for this Act. It is unofficially referred to as "Canada's Anti-Spam Legislation" or "CASL."
We have the CRTC Regulation. Canadian Radio and Television Commission ("CRTC") has the power to make as well as to enforce regulations. The CRTC's Electronic Commerce Protection Regulation was published in March 2012. It provides the rules on the form and content of a commercial electronic message (a "CEM").
We have two Guidelines under the CRTC regulations, 2012-548 - Guidelines on the interpretation of the CRTC Regulation and 2012-549 - Guidelines on the use of toggling as a means of obtaining express consent under CASL.
What don't we know?
We are missing a regulation. In January 2013 Industry Canada sent out an updated draft of the Governor in Council regulation to CASL for comment until February 4, 2013. Over 50 submissions were received. This regulation defines and clarifies various exemptions under CASL, and prescribes requirements where consent is to be obtained on behalf of a third party. Industry Canada is still working on completing text of the Industry Canada Regulation and has feedback from the two sets of round table discussions to consider in their drafting.
We don't know exactly when CASL will come into effect,

but as noted above, proclamation may be later this fall with an in-force date some eight to 12 months later.
How should we prepare?
Much of the compliance regime is going to require technological assistance to properly code receipt of actual or implied consent, enable and record unsubscribe instructions, and provide a separate mechanism for privacy law marketing consent (opt-out allowed everywhere, except Quebec) and CASL's express consent requirement for marketing by CEMs.
Finding software to create and enable the necessary data fields, loading that software with current information from your existing databases, and training service centre and all staff on compliance, is going to take much time and expense.
Now is not too soon to consider how your organization is going to comply by talking with your departments and including your IT team.
For example the following chart outlines some of the basic data organizations may need to store and be able to retrieve to prove compliance with privacy law, the do not call list, and CASL consents.
IT Records and Data Fields Needed – an example for an organization offering child care and doing fund raising
Privacy Consent Obtained:

Yes

No

Privacy Marketing Consent Obtained:

Yes

No

Capacity to Change this Choice

Implied

Express

Privacy Records Destruction

Date to be destroyed:

Extend Date

Because:

Person On the Do Not Call List?

Yes

No

CASL Consent Obtained:

Yes

No

Date obtained:

How Consent Obtained

a) Express in writing

When

Document Obtained:

– Membership Application

- Child Care Enrolment

- Donations

b) Implied / oral

When

Voice Recording Saved

- Meeting

- Service Centre

c) Electronic

When

"Opt In" Mechanism Used

- Web Link

- Check Box

Purpose of consent:

Donations

Market Materials

Promotional Event

Consent Given To:

Mailing House

Event Planner

Event Marketing Firm

All 3

CASL Marketing Consent Obtained:

Yes

No

Capacity to Change this Choice

CASL Contact Deletion

Date

Extended Date:

Because:
In order to create such data fields, organizations need to consider the following:
Updating your donor, member, volunteer, service user, marketing and other applicable records to add data fields to record how consent was obtained, either expressed or implied; by what means such as in writing, electronic or oral; when it was given; and for what purpose(s).
Updating the consent fields to record consent for different purposes, such as donors, volunteers, members and marketing of new goods and services to them;
Consider the language to add to your CEMs to note when and how to unsubscribe, and possibly a reminder of why the person is getting this CEM, such as: "We are sending you this newsletter because you previously subscribed to our distribution list. If you no longer wish to receive these newsletters you may change you choice by [unsubscribe details];
Ensuring that your system can within 10 days of receipt record and enable the desired unsubscribe choice to stop sending him or her CEMs, for the purpose noted. For example, enabling an unsubscribe to marketing materials, but the person is still a service user and consents to CEMs for the desired service he or she uses, such as child care;
Privacy consent to marketing materials may not be CASL consent to receipt of CEMs. When might you have to use snail mail to send marketing materials?
Track changes to add or remove consents;
Link your privacy policy to your CEMs; and
Enable "opt in" mechanisms in electronic commerce documents.
From everything we see, including the Minister's statements, CASL is coming. The work to prepare for CASL is costly and time consuming. Now is the time to start planning and implementation, as we await the final exemptions under the Industry Canada Regulation and the set-in-force date.
Jennifer E. Babe is a partner at Miller Thomson LLP practising corporate-commercial law with special expertise in consumer protection laws and privacy as it affects charitable and retail operations. Jennifer is past chair of the CBA's national business section, past chair of the Commercial Law Strategy of the Uniform Law Conference of Canada, and is listed in the 2013 and 6 prior editions of the Lexpert Directory for the Leading 500 Lawyers in Canada. Contact her by email.