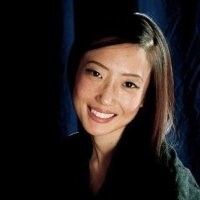 Oh you better watch out, better not cry. Better not pout. I'm telling you why, Santa Claus is coming to town! Listening to Christmas songs in July gets me excited for the holiday generosity - the largest fundraising time of the year.
Most people don't think of Christmas now. Let me tell you why you want to to stay alert and vigilant early to plan and execute successfully for end of the year.
Why it's smart to be thinking of Christmas now According to Statistics Canada, the median individual donation is about $300 per year, in total adding up to 9.1 billion dollars. Of this, you can bet over 50% will come as donations leading up to and just after the Christmas season. According to Imagine Canada, there are 85,000 registered charities in Canada. Since 2006 charitable giving in Canada, as recorded by charity tax deductions, has dropped to a 10-year low, according to tax data from the Canada Revenue Agency. One can surmise that this may be attributed to the fact that there is an explosion of unreceipted fundraising efforts through crowdfunding and social purpose ventures. Fundraisers must stay vigilant for new ways to grow and keep donors happy.
New business opportunities This is an opportune time to nurture your individual giving strategy as it is by far the largest giving mechanism, larger than foundation, grant, and corporate giving. For example, you can prep for the next Giving Tuesday in November to cultivate new monthly donors to grow the long-term value of donors. Interestingly, the past 2016 Giving Tuesday broke records with the highest donations made so far. You can take a multichannel approach by integrating your direct mail with Giving Tuesday, website, social media, e-blast appeals and include stewardship communication with compelling stories and images of the impact of donor and volunteer support. People are wired to give generously, especially for Christmas. Look into your individual giving plan and stretch goal and have a mix of approaches for your annual giving strategy until the last day of December for tax receipt deadline.
Maximizing use of time and money Do you know what your average gift from your individual donors is? While summertime may be slow in raising funds and, for some, worry when seeing deflated revenue streams, you can use this time to polish up your database and leverage prospect research to analyze your individual gift, monthly gift, and major gift size. Analyze and look for the patterns. From now until the next five months, how can you create compelling content that touches, moves and inspires generosity? By gathering data, you may uncover a goldmine of relationships from current and prospect donors.
This is also a time to look into your website and to ensure that it is mobile compatible. Are you currently adapting to best practices in expanding ways to steward your donors in opening new channels for donors to give easily and quickly? If you're a United Way member agency, it's wise to plan now for the black-out period which persists from early September to mid-November. A simple fundraising and communications plan, while reviewing the terms of agreement with United Way, can help mitigate unnecessary stress and anxiety.
I always say that a happy fundraiser is a happy donor. As fundraisers we all know year-end frenzy and burn-out can get to the best of us. However, this can be prevented with wise planning and careful execution strategy by sharing our plans with appropriate committees, staff, and volunteers so that everyone can happily contribute in a successful and meaningful way to engage donors effectively. It becomes a team effort; a team effort contributes to the well-being of a healthy, happy philanthropic culture.
Long term value and loyalty through year end stewardship communications Finally, as a vigilant fundraiser – soak in creativity, fun, try out test appeals in the summer to see what works and resonates with your donors in your reports, thank you letters, thank you phone calls. Why not sing a song to your favourite major gift prospect? Better yet, just pick up the phone, say "thank you for all of your wonderful support to our cause! We appreciate and value you."
While it's important to consider Christmas – it's equally mindful to think of various religious holidays such as Yom Kippur, Ramadan, and other cultural occasions.
Success brings success If you do it right and do it well, you can leverage from the support of your existing donor base to expand to include new supporters. Can you think of volunteer opportunities to engage corporate groups as part of a cultivation and stewardship strategy to increase your ask? Christmas is a good time to engage children and families. You set yourself up for success if you can win hearts and educate early on about the value of philanthropy.
Keep on spreading the joy through the summer for the festivities and generosity.
Helen Choi is a consultant to nonprofits. Clients include: Homes First, YWCA Toronto, Hospice Toronto, Toronto Children's Concert and Performing Company. She is the Association of Fundraising Professionals Inclusion and Philanthropy Fellow and recipient of the Communicator's Forum Award, Hansa and Ramesh Mehta Fundraising Management Award and the Korean Canadian Women's Association Arirang Award. She can be reached at contact@iamhelenchoi.com.
Statistics Canada – Charitable Donations 2015 (released February 2017) http://www.statcan.gc.ca/daily-quotidien/170222/dq170222d-eng.htm Imagine Canada – Sector impact http://sectorsource.ca/research-and-impact/sector-impact Giving Tuesday http://givingtuesday.ca/about/faq