Have you been looking for a new source of revenue for your organization? Have a look at Gift-it.com , which bills itself as "A New Way to Give." Gift-it.com is a new buy/sell website that turns people's "stuff" into a donation to their favourite charity.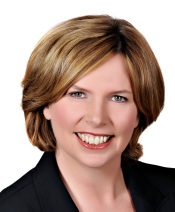 How it works
When a posted item sells, 100% of the proceeds from the sale are directed to the seller's charity. In return, the seller gets a tax receipt for the full amount of the sale. It's economical for charities too. Once a month, Giftit sends each charity a list of the donors that have identified that charity as the recipient of their sale proceeds, with the amounts that have been donated. Giftit credits the charity's bank account with the "net donation amount" (minus Giftit's exchange fees, credit card fees and any associated wiring fees) each month, as long as the net amount exceeds the wiring minimum of $100.
Good fit with environmental messages, missions
"We signed up for Gift-it right away and plan to promote it through our alumni and volunteers," says Mary Ann Kerr, advancement and alumni relations director at Hillfield Strathallan College. "We love the concept because it's easy to explain. It's also good for our students because there is such a strong environmental message."
"Many of our grandparents want to donate artwork, furniture or jewelry but we could not accept them before," she continues. "Now they can post it on our Gift-it.com site, negating the need for a fair market value assessment."
Gift-it is free for charities to join and free for people to post their items.
It is important to promote Gift-it to your donors through your regular communications channels. One organization is even promoting it through their tele-fundraising campaign, offering it as an option to donors who can't give a cash donation at the time.
"It's a very attractive alternative for us as an environmental organization and to our donors who want to support our 'No Tankers' campaign but don't have the funds available at this time," says Don Gordon of the Dogwood Initiative.
Many organizations, large and small have already signed up for Gift-it. According to founder and owner John Stewart, the traffic is increasing every day, making this an extremely viable new source of revenue. Canadian charities that have signed up include WWF, two Habitat for Humanity chapters, and Sick Kids Foundation.
"In our first month we raised almost $4000," enthuses Rhonda Cunningham, who heads the Northumberland Hills Hospital Foundation. "Gift-it works!"
Alison Keys, president of Keys Direct Marketing and Communications, is recognized as a direct marketing strategist and communications expert. For nearly two decades, Keys Direct has provided high quality tele-fundraising, direct mail, e-marketing and consulting services to nonprofits. Alison serves as a mentor to Keys Direct staff as well as a hands-on partner with the agency's clients.
She's the mother of two "amazing" teen-agers who have been encouraged from an early age to be actively involved in the causes that are close to their hearts.
For more information,
email Alison
.