Tele-fundraising can be the channel that board members and staff love to hate, often because of one of those bad carpet-cleaning calls. But not integrating the phone into their annual fundraising strategy means they are leaving literally tens of thousands of dollars on the table in long- and short-term revenue.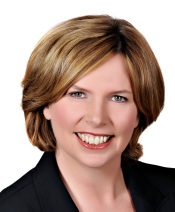 Many of the most successful charities (large, medium and small) use the phone strategically to enhance their programs. These are the organizations with the highest percentage of monthly donors, donors who give more and more often.
If you or your board members cringe at the thought of calling your precious donors please continue reading.
Look at results, not hypotheses
Many organizations spend months or even years wasting time debating how their donors (as opposed to other groups' donors), will react to being called. They're so afraid of offending someone that they waste valuable time and miss opportunities to generate more revenue and establish better, stronger relationships with their donors. This is such a shame!
Calling for engagement
Why is using the phone so effective? The answer is very simple: it allows one-to-one communication that informs, engages, and educates your donors. It reinforces the idea of giving more, more often, and becoming more involved in the causes they believe in. Giving just once is nice, but a genuinely committed donor will support you time after time.
In our busy lives, it's easy to for our donors and prospects to ignore letters and emails. You can always avoid street canvassers too. But it's hard to hang up on someone.
Once you have a donor's attention on the phone, you have their ear to get your engaging message out. Then it's up to them to decide if your worthy cause is something they want to support. The phone is the most effective tool to convert donors to giving monthly.
Don't let the opinions of one or two people in your organization stop you from attaining or even beating your fundraising goals. For those who are shy about phoning donors, there are ways to ease into it even without asking for money, for example, year-end thank-you calls.
Complaints few, easily handled
In my 20-plus years of experience in fundraising, the number of donors that actually complain about telephone canvassing is less than one percent! Even their complaint offers an opportunity for a fantastic conversation. Tell them why you chose to raise money through phone solicitation and what you're hoping to accomplish, and bring them along with you. Usually, after your chat, you'll have an even more engaged supporter who understands the process of fundraising better. Most tele-fundraising agencies record all of the calls, so you can listen to the call yourself and determine whether the donor had a valid concern before you call them back. It's a wonderful tool to use to your advantage.
Using the phone has a host of benefits, including keeping your data up to date, creating a more engaged donor base, and bringing more revenue in your door. If you use tele-fundraising, you'll see an increase in the number of gifts per donor, your average gift will increase, and your response rates to your direct mail and digital campaigns should see an increase. You'll also be building a long-term support base who will be prime candidates to move into your major and bequest giving streams. And that is really what it's all about.
Alison Keys
, president of Keys Direct Marketing and Communications, is recognized as a direct marketing strategist and communications expert. For nearly two decades, Keys Direct has provided high quality tele-fundraising, direct mail, e-marketing and consulting services to nonprofits. Alison serves as a mentor to Keys Direct staff as well as a hands-on partner with the agency's clients.
She's the mother of two "amazing" teen-agers who have been encouraged from an early age to be actively involved in the causes that are close to their hearts.