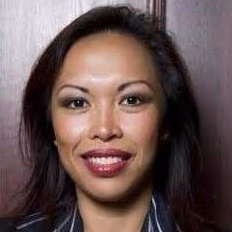 The diversity of the charitable sector is truly amazing. I've had the privilege of serving as a major gift officer in health care, arts & culture, higher education, and environmental conservation, enjoying the journey alongside my colleagues and donors. After almost 20 years, 4 campaigns, and 5 organizations, I offer a few observations.
What's different in each organization?
• Donor Lists
With donors supporting an average number of 4.5 charities, it seems reasonable that there is little overlap among the major donor lists I managed from job to job. It may be worth reminding us of AFP's Code of Ethical Conduct that states: "all donor and prospect information created by, or on behalf of, an organization or a client is the property of that organization or client."
• Engagement Opportunities
Each organization affords different engagement opportunities. At the symphony, you know when your major donors are attending a performance (even where they will be seated!) In higher education, you can ask them to share their expertise with students. At the hospital, donors often come forward to support a caregiver.
• Size of a Major Gift
Depending on your organization's needs, the threshold for major gifts will be different. Don't get hung up on numbers. Assess your threshold based on impact and transformative power.
What matters everywhere?
• Importance of Leadership
Whether it is a dean, a hospital CEO, or an executive director, major gift success results from having an authentic, passionate and articulate advocate for the organization's vision for a better world. These leaders embrace their role as chief fundraiser, making room for donors in their busy calendars. If a project faced any challenges, they insisted on being part of that conversation.
• Program Staff Partnerships
The people delivering your organization's mission are remarkable partners in engaging major donors. I've learned so much from the professors, nurses, counselors, researchers, and curators who joined me in donor meetings. Some of them even thanked me for making "the ask". In my view, their brilliance, passion and ability to tell compelling stories give rise to a donor's belief and trust.
• Case Matters
A case is proof that we have a plan to make the world a better place with donor support. It is a forward looking and optimistic document that speaks to our organization's aspirations and acts as a centralizing force for all fundraising efforts.
• Systems Matter Too
I've had too many experiences when I begin the management of a donor relationship and there is little information about the things they care about, the conversations they've had or the people they interacted with at the organization. My one request of major gift officers, please write call reports, have gift agreements and record pertinent information.
Final Thoughts
Nothing is better than personal interaction with donors. Our first lesson as fundraisers is that "people give to people." This is as true today as it was when I was first hired as a major gift officer. After hundreds of donor meetings, this still remains one of my favourite parts of the job.
There are a lot of things that will keep you at your desk and much of it can be frustrating. The best advice I ever received is: "If you're having a tough day, get out and meet with a donor. It will change your outlook."
Over her 20+ year career in fund development, Vanessa has built a solid track record of leading impactful teams, developing successful programs, securing major and principal gifts, and fostering collaborative relationships with fundraising partners, donors and senior volunteers.
Vanessa is grateful to have been part of several remarkable campaigns, including University of Toronto's $2 billion Boundless campaign, Mount Sinai's $400 million Best Medicine Campaign, the ROM Foundation's Renaissance ROM Campaign – one of the most successful cultural campaigns in Canadian history – and most recently, the BC Children's Hospital Foundation's $200 million Campaign for BC Children.
As a fundraising professional, Vanessa seeks to make a positive difference in the world. She is proud to be part of such a remarkable profession and takes time to speak on the topics of volunteer management, campaign planning, and major gift fundraising.