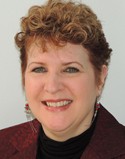 Advocating and ensuring the rights of the world's children is UNICEF Canada's primary mandate.
To achieve this life-saving goal, UNICEF Canada goes above and beyond to take care of its most important asset: their employees.
"UNICEF cannot do what we do without our staff," says Emily Tiberghien, Director of People and Organizational Development for UNICEF Canada.
"Often facing demanding workloads, especially when UNICEF Canada responds to an emergency appeal, our staff have big goals to achieve. Knowing this, we developed people policies and processes that support work-life balance."
To put their people practices to the test, UNICEF Canada has participated in the Nonprofit Employer of Choice™ (NEOC) evaluation program for the last two years. This included an anonymous online employee survey done by NEOC, which UNICEF Canada realized gathered more and higher quality responses than the in-house surveys they did in the past.
Overall, the charity scored highly in all areas winning the honour of Nonprofit Employer of Choice. In particular, they are a leader in the areas of employee benefits and compensation.
By carefully reviewing their benefit plan and what their employees were actually using, they cut some benefits that were underutilized, and put an appropriate cap on one benefit which previously had unneeded unlimited coverage. These changes brought UNICEF Canada's costs down. They turned those savings into a $500/year Healthcare Spending Account for each employee, allowing them to customize their own benefit usage.
UNICEF Canada staff also enjoy other types of benefits. "We take vacation seriously," says Emily. "Our staff need to rest, recuperate and recharge." In addition to staff accruing one vacation day on their anniversary and management ensuring people take time off, their office closes early on Fridays before a long weekend. During the summer, employees can compress their work hours into fewer days and get three additional summer days off. At bi-weekly Town Hall staff meetings, in a fun activity they call Fishbowl Fridays, staff can win another half-day off if their name is pulled from a fishbowl.
Staff that face a long commute are allowed to work from home at least once a week.
Staff can also take advantage of compassionate leave, sick days used by the employee or if the employee is caring for someone who is ill, parental leave for natural and adoptive parents, counselling through an Employee Assistance Program, and group and individual financial advice from professional advisors.
Staff are also recognized and thanks for their hard work and dedication. This happens at Town Halls, in personal emails from the President and CEO, and in weekly team meetings.
UNICEF Canada also goes out of their way to ensure staff compensation is fair, competitive and transparent. Staff salaries increase every year, based on performance or cost of living. They also participate in a compensation survey offered by an organization that specializes in surveying international organizations based in Canada. Studying national survey results, they review their salary scales annually. And in 2018, based on NEOC feedback, they published all salary ranges in their Employee Handbook, and now include a salary scale in all external job postings.
"The NEOC process helped us to better understand how we compare to other organizations in the sector. We also gained valuable insights from staff about what we were doing well, and which areas we need to improve, which we've set as goals in our 4-year strategic plan," says Emily.
"We constantly strive to be a workplace where all staff feel valued, recognized and look forward to coming to work in order to make our motto of 'No Child Too Far' a reality."
Since 2014, nonprofits have strived to strengthen their corporate culture using the Nonprofit Employer of Choice™ (NEOC) Award as a tool to help make them better places to work. By carefully analyzing an organization's human resources and leadership practices and by anonymously surveying employees, the NEOC program comprehensively evaluates markers including compensation and benefits, worker morale, employee engagement and more. The follow-up report and continuous improvement action plan template help organizations build on good practices and address challenges, lowering turnover and helping them better fulfill their mission. Visit NEOC or for more info: Mary Singleton (416) 267-1287 mary@hilborn.com
Marlena McCarthy celebrates 20 years of working with charities as a fundraising consultant and writer in her company Done Write Communications. She loves marrying the science of fundraising with the art of storytelling to inspire generosity. If you need tips on how to keep your non-profit's staff happy and productive, look for Marlena's articles on NEOC winners in the coming months.