Ah, the dog days of summer. For most people, it's a time to kick back, relax and enjoy time with family and friends. But for fundraisers, it's also a great time to inspect your organization for leaks and cracks. One of the best ways to do this is by becoming a secret donor.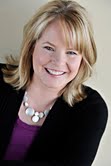 I give to quite a few charities and I'm amazed at how often I experience one or more of the following:
I make a gift online and the thank-you email I receive has a major typo in it;
I make a gift through the mail and the tax receipt I receive doesn't adhere to Canada Revenue Agency guidelines;
I make a gift in memory of a loved one, and the thank-you references my gift in memory of someone I've never heard of (yep, that's happened);
I send a donor-related question to an organizations info@... address and never get a reply.
Unfortunately, the list goes on and on.

My tip of the month is to take it upon yourself to look under your organization's hood, from a donor perspective, to find the typos, mistakes and miscommunications that may be causing you to lose donors.

Direct mail

Find a friend or relative (but someone with a different last name and home address than you) willing to act as your accomplice. Ask them to send a $35 cheque to your organization by mail.

How long does it take them to be thanked? How long does it take for their tax receipt to arrive? Are there any typos in the thank-you or on the receipt? Does the receipt meet CRA guidelines (http://www.cra-arc.gc.caf)? How long does it take before they get their first solicitation? Are they properly welcomed to the organization?

Email

Add the accomplice to your email list. Ask them to make a donation the next time they receive an e-appeal from your organization. Even better, sit with them while they make the donation.

How easy was the process? Was the donate button easy to find? Did the link take them right to the donation page? Did the donation landing page connect visually to the email that went out? Was the form easy to fill out? How quickly did they receive their tax receipt? Was it an electronic tax receipt? At some point, were they asked their solicitation preferences (email only, or email and regular mail)? Any typos?

Have your accomplice send a donor-related question to your organization's info@ email address. How long did it take to get a response?

Website

Yep, you guessed it, you need your accomplice for this one too. Sit with them. Maybe offer them a cool glass of lemonade and some cookies this time. They're working hard for you.

Go to the homepage of your organization's website. Is the donate button easy to find (it should be fairly large and "above the fold" - you shouldn't have to scroll down to find it). How many pages do you have to click through to get to the actual donation form? (The fewer, the better.) On the donation form, is it easy to choose a monthly giving option? Are they asked for their email address (and are you telling them how their email address will be used)?

Have them make a gift. Does the thank-you page that pops up have any typos? Does it thank them authentically? Does it invite them to take further action? Does it give them contact information in case they have any questions?

Perhaps your accomplice is interested in leaving a bequest and is looking for the name of the person they need to contact. How easy is it for them to find that information?

Telephone

Have your accomplice call your organization with a question ("When will my tax receipt arrive?" "I'd like to become a monthly donor"). Are they transferred directly to someone who can answer their question? Are they treated with respect?

Social media

Have your accomplice like you on Facebook and follow you on Twitter. Have them comment on a post or ask a question. How quickly do they get a response? Is the response polite and appropriate?

I bet you've found a few things you'd like to fix. Aren't you glad you took the time to be a secret donor? And, now that you've done this once, why not make it an annual task?

Leah Eustace is principal and managing partner with Good Works. A "fundraiser's fundraiser" with a wide background in charitable fund development, she's worked with clients including the Canadian Red Cross, the Canadian Breast Cancer Foundation, CARE Canada and the UN Refugee Agency Canada on social media, direct marketing, donor research and legacy marketing.

She's president of the Ottawa Chapter of AFP and a member of AHP, NTEN, the CMA and CAGP.

Contact her by email.