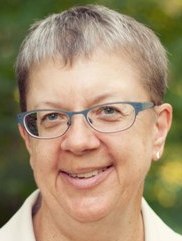 There's been much written lately about the culture of philanthropy and what it looks like in an organization. Everyone is engaged – donors, staff, board, volunteers – and everyone is an ambassador who knows the importance of philanthropy to the organization's mission.
Policies contribute to that culture by helping create a respectful, transparent relationship between people in your organization and donors. It's a misconception that policies constrain; in fact, when they are well-written and widely communicated, they can actually make it easier for you to raise funds.
When your board of directors has had the chance to think about fundraising policies, they have a greater understanding of what philanthropy is and how it fits your charity. By adopting policies on fundraising, they proclaim their commitment to a respectful and ethical approach to donors.
And by making the policies easy to find on your website, you signal your philosophy to donors, helping them in their decision-making.
Essential policies
Overall fundraising policy that says no fundraising will take place without the approval of the executive director (or other senior staff or board member as appropriate).
Nothing turns a donor off faster than being approached by different people who know nothing about others asking from the same organization.
Gift acceptance policy that clarifies for donors, staff, board and volunteers what is acceptable and what is not.
Canada Revenue Agency guidelines should form the basis of this policy, but you must state what your organization will accept. Always include the caveat that the board (or whatever person or committee you delegate) will have the final say over accepting a gift. This is especially important when a donor wants to give you something that has costs associated with it, such as a house. The policy forces you to make a conscious decision based on all the facts.
Prospect research and clearance policy that ensures respectful and confidential research.
Your donors have the right to expect that they have been included in a solicitation only after careful consideration of their relationship with you and of the criteria for the ask. They should have confidence that you conduct your research with the highest regard for their privacy.
Naming and recognition policy that states the conditions for naming places, spaces or programs.
Usually the policy includes a statement to the effect that the naming honours both the organization and the donor. It should also outline a process for what happens if the space or program changes.
Third-party fundraising policies and guidelines that clarify your organization's responsibilities and those of third parties before they undertake any fundraising.
Include the kinds of activities that are acceptable to uphold your image and brand, so that those doing the fundraising know before they start. They also know what support you will give and what their responsibilities are.
Julie Mikuska is principal of Mikuska Group Inc. Mikuska Group works with organizations on how to engage donors, create a culture of engagement, and identify what they need to support engagement and fundraising including staff, donor relationship management systems, professional development, coaching and mentoring, and communications. Follow them on Twitter @mikuskagrp or check out their blog
.