In 2012, the Internet Corporation for Assigned Names and Numbers (ICANN) announced its plans to increase the number of generic top-level domains (internet address endings, or "gTLDs") from the current 22, which includes such gTLDs as .com, .org and .net. Over the course of the next year and beyond, it is anticipated that hundreds of new gTLDs will launch.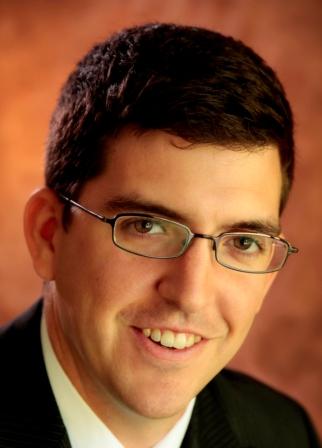 In order to assist brand owners in protecting their trade-marks during this time, ICANN has announced the creation of the new Trademark Clearinghouse service, which charities and not-for-profits should consider as a way of protecting their online presence.
Register to get advance notice of all new domains
Generally, it is recommended that organizations register as many variations of their key domain names as possible, in order to protect their presence on the internet (for example, the .com, .ca, .net, .org versions should all be registered).
With the launch of so many possible new gTLDs, (including .charity, .academy, .bible, .cancerresearch, .church, .education, .foundation, .healthcare, .health, .hiv, .islam. .kids, .quebec and .trust, among others) it will be impractical or impossible for most organizations to monitor and register each desirable new domain that becomes available.
Recognizing this, ICANN has set out mandatory launch processes for all new gTLDs (described below), during which certain rights and advantages will be provided to anyone who has registered their trade-mark with the Trademark Clearinghouse. During the initial launch period for a new gTLD, each new gTLD registry must provide:
Sunrise period: a minimum 30-day opportunity during the pre-launch phase during which trade-mark owners who have registered with the Trademark Clearinghouse may seek registration of their trade-mark as a domain name under the new gTLD before registration is open to the general public; and,
Trade-mark claims period: for at least the first 60 days that general registration for the domain is open, the registry must provide notice to any registrant attempting to register a domain name which matches a trade-mark registered with the Trademark Clearinghouse. If the registrant proceeds to register the domain name, then the registry will promptly notify the trade-mark owner.
These launch period advantages provide a unique form of protection for an organization's trade-marks on a worldwide basis, and specifically address the concerns of many brand owners in relation to the pending tidal wave of new gTLDs expected to launch beginning this year.
Fend off extortion attempts
Organizations which have registered their trade-marks should take advantage of this unique opportunity so that in the coming years, they might avoid situations in which domain names relevant to their organization are registered by other third parties. This can include targeted misappropriation by domain "squatters" or others who engage in online extortion techniques, who will undoubtedly look to profit from unprepared organizations during new gTLD launches. Advice should be sought from legal counsel in this regard.
Further information regarding the Trademark Clearinghouse can be found online at http://trademark-clearinghouse.com/.
Colin J. Thurston is an associate in the Orangeville office of Carters Professional Corporation practicing intellectual property, information technology and privacy law, and can be reached by email.