No question, writing proposals can be time consuming and challenging. By following a few basic principles, however, you can make your chances of success significantly greater.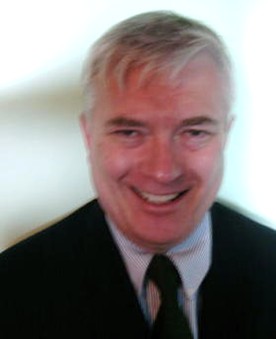 Proposals are formal, written requests seeking money from individuals and agencies. The proposal is your sales or marketing document. It provides background information on you and your project, and outlines reasons why granting you money would be mutually beneficial.
Grants may come from individuals, corporations, foundations, government agencies and from groups such as service clubs and trade unions. The application process is both a science and an art. A systematic, analytic approach (the science) as you build relationships and craft your request (the art) will help your organization enjoy what has become a lucrative revenue stream for many other charities.
Funders have different needs and so require different approaches, but all proposals have elements in common. The key is to know your audience, just as you know your other donors, and to carefully tailor each proposal to your donor prospect.
Do your homework
First, you must do your homework to determine your best prospects. There are both fee-based and free sources of information on granting agencies. Fee-based databases are updated regularly and provide information on the agencies, the organizations they have supported in the past, and the size of their grants. The Canada Revenue Agency is a good source of free information. Also, if it's feasible, you can explore the funding sources of organizations with projects similar to yours.
Know agency objectives
Carefully match your criteria with those of the granting agency. For example, what are their philanthropic interests; geographic limitations and other restrictions; size of gifts granted; timing for issuing grants; and the timing of their application process? Granting agencies assume that all requests to them are worthwhile, but the request must be congruent with the agency's objectives. And always respect the prospect's requests for being contacted – or not – as the case may be.
What you'll need
Although applications to granting agencies differ, most include some or all of the following parts: covering letter; executive summary; introduction of your organization; outline of opportunity/need; project description (an outline of how you will meet the opportunity/need); your goals and objectives; anticipated outcomes of your project; your strategies, methods and timelines; budget; recognition and ongoing donor stewardship you can offer; and other information as requested.
All components of the proposal are important, but the most significant is the executive summary. Written last, it can be the synopsis that hooks the reader and determines whether your proposal is reviewed in greater detail.
Tips for success
First, believe that someone wants to give you money. Your confidence will come through in your writing. Keep things simple and professional. Remember, your proposal represents you. Frame your request in positive terms and clearly show how the grantor's money will make a difference.
Address your proposal to a person if at all possible, and remember that a boilerplate approach to applications will not work. Make what you've written interesting! Is it easy to read? Does it read like a story? Is it engaging? Use the active voice. Be concise, but not at the expense of essential content.
In the outline of who you are, do not assume knowledge on the grantors' part. No matter how well known your organization is, experiences and perceptions differ greatly. It is best to describe your charity in clear, concise detail.
Include pictures, diagrams and charts to bring what you've written alive. Always use the spelling and grammar checking devices on your computer software programs. Number all pages, and place your organization's name and the date in the footer of your document.
Lastly, proof your proposal carefully and then check your detail. Then check it again. Do your figures tally? Are all names spelled correctly? Get someone unfamiliar with your organization to read what you have prepared. Is what you've written clear, logical, and coherent? Again, is what you've written moving, engaging and interesting?
Gretzky on grants
Nothing can be more satisfying than receiving a cheque in response to your first successful grant application. The answer will sometimes be no, but what you have prepared can be the basis for a renewed application later or a new proposal to a different donor prospect. Just keep on trying.
The words of Wayne Gretzky and his approach to hockey apply equally well to proposal writing. Remember, "You miss 100% of the shots you never take."
Douglas Flanders is director of major and planned gifts for The United Church of Canada. He has served as director of leadership giving for The Arthritis Society and director of development with Plan Canada.
For more information, 416-231-7680, ext. 2027, 1-800-268-3781, or email.