This is the first of a series of excerpts from David Oyler's feature article "How Does Social Enterprise Translate to the Charitable Sector." The entire article will be posted on his website,oylerconsulting.ca, after the final instalment on Hilborn Charity eNews.

I write this article with some trepidation, as it questions the practical application of social enterprise (SE) for registered charities. Among the varied interpretations of SE – fee-for-service programs, co-operatives or business sponsorships – is one where it ostensibly is a cause unto itself. As a consultant, I feel a professional responsibility to ask how SE translates to meeting a public benefit mission, and to caution engagement by both charities and groups that represent the interests of the charitable sector.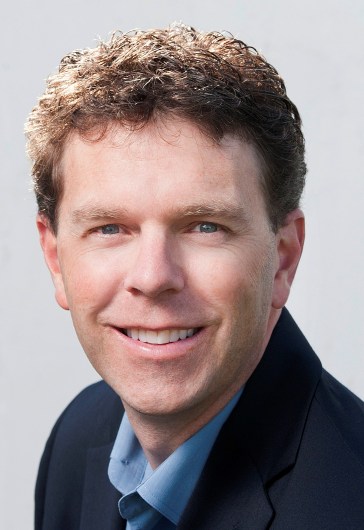 Contrary to the common misconception that Canada Revenue Agency (CRA) policies simply protect tax revenues or the interests of private business; I view them as reflecting the nature of achieving charitable purposes, and quite enabling for organizations with public benefit missions. I also believe greater community impact is a corollary of independent regulatory oversight which ensures appropriate stewardship of charitable resources and an even playing field.
In this context I want to raise awareness of the apparent conflict between the achievement of charitable purposes and the common characterization of SE - the marketplace sale of goods and services by a nonprofit. I am all for new and innovative ways to accomplish social good, but I haven't seen any case put forth by promoters of SE that concretely, to use a popular SE axiom, blurs the line between business and charity; that SE furthers charitable goals without any qualification as to its public benefit; that social outcomes would be guarded against for-profit motives.
When speaking with various interests about SE, it is usually at this point - the mention of CRA policy - when a sense of obstruction to social good sometimes surfaces and the conversation takes an irreversible turn. The reaction is akin to one you would expect if advocating not feeding hungry children or saving abused animals, hence my apprehension in broaching this topic.
As a consultant for charities and a long-time community volunteer, I am acutely aware that passion for a cause is the foundation of charitable organizations; without it they simply would not exist. There must be some objectivity to direct this passion effectively at an organizational level, and, just as important, a regulatory one. This is particularly apropos when business activity, and the unbridled optimism and sense of empowerment that go along with it, are seemingly thrown into the mix.
I see a number of issues potentially emerge from the aforementioned conflict of SE and charity that should be of concern to all sector stakeholders:
inequitable distribution of government and foundation funding
an increase in competition for fundraising dollars through activities operated outside the scope of CRA's Fundraising Guidance
the use of social capital to fund business ventures and cover business expenses
all of the above exacerbated by the inclusion of non-charitable entities in the realm of social good delivery
There are a number of questions that arise in a discussion about SE and the charitable sector:
Is there any difference between registered charities and non-profit organizations? Who regulates these entities?
What is social enterprise, or more specific, the foundational concept behind it?
What types of activities are charities allowed to do? Is charity simply a handout to those in need funded by grants and donations?
In this series of articles, I will attempt to clarify these key questions and other related topics. My goal is to impress upon the charitable sector the need to explore SE on a practical and strategic level, rather than an emotive one; as a concept rather than a cause.
Oyler Consulting works with registered charities and non-profit organizations to increase their effectiveness and capacity to deliver their programs and services. Services include practical guidance on Canada Revenue Agency policy for registered charities, helping organizations build successful fundraising programs, program and service development, and social enterprise. Visit www.oylerconsulting.ca; contact David Oyler by email.