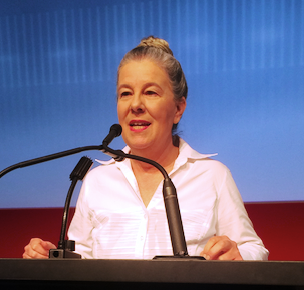 Whether it's an unexpected bequest, a crowd funding campaign that goes viral, or some other piece of great good luck, sometimes, as a charity you actually can temporarily have too much money.
The problem with this can come when donors back away because your balance sheet looks too fat. If your situation really is a one-off, here are some options to consider. Key is using the money wisely so that your charity can do even more once this influx of money is gone.
Spend like a fiend on a key area and see if you can actually attain your mission in a remarkable way.
About a year after the ice bucket challenge, the ALS Association announced a major advance in ALS research and tied it to the infusion of new money.
Invest in infrastructure.
Most charities have computers that belong in a museum. Investing strategically in some tech upgrades can yield better productivity if done right.
Invest in your people.
Professional development is a great way to both improve the caliber of the work of your team and also boost employee morale.
Invest in a reserve fund.
If you don't currently have an appropriate reserve, this is a great time to establish that and provide the folks who count on your work, and those who count on you as an employee, some assurance of better continuity.
Establish an internally restricted fund.
If you have done all that is responsible of the 3 items above and still have money, consider an internally restricted fund as a way to ensure strong financials without giving donors the impression you are more stable than you actually are.
I am a big fan of ensuring that you spend money on your mission but I'm also a fan of being prudent. If you are lucky enough to be the beneficiary of a major gift, you need to be smart about how to use it.
Ann Rosenfield is the Principal of Charitably Speaking and has actually been in this situation. It's a good problem!