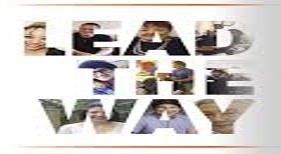 There are millions of people living in Toronto and neighbouring South Simcoe and York region. And yet, there are thousands who often feel completely alone – those struggling with complex challenges like homelessness, addiction, or mental, cognitive and physical health issues.
Since 1953, these vulnerable people have been non-judgmentally supported by a compassionate group of people who believe that everyone has the right to live a dignified life. Offering transformative problematic substance use programs, supportive housing and many more diverse services to people of all ages, LOFT Community Services offers hope and asks people to take a "Leap Of Faith Together" to improve their quality of life. Countless success stories of empowerment prove that LOFT is making local communities more inclusive.
Their mission is not easy. Their success lies in evolving to meet urgent needs of the time, and in the outstanding support they offer to their own staff.
In 2018, LOFT was recognized as a Nonprofit Employer of Choice – a designation they find very meaningful. "We want to be the best employer possible to attract values-driven, skilled people to work for us, and once they are with us, we want them to stay," says Heather McDonald, LOFT's CEO. "By participating in the NEOC process last year, we got valuable feedback that has allowed us to focus on many ways we can be an even better employer."
They already have many great leadership and employee relations practices to build upon. For example, each year their CEO visits and talks to every staff group and service user group across their vast organization. The Senior Directors and Program Directors regularly visit and talk to staff, often working at their side to solve problems. Staff count on LOFT's experienced IT, HR and Finance staff, and take advantage of their Employee Assistance Plan and counselling services when the stresses of their job mount. Training allowances ensure staff understand evolving societal needs, and have the needed skills to meet these needs. As well, LOFT ensures employee pay ranges are fair.
The quarterly LOFT Out Loud (LOL) staff newsletter proudly shares staff and client success stories, so staff know they are valued and understand the powerful impact there are having on their clients' lives. LOFT is rolling out software that allows staff to give anonymous feedback and offer "cheers to their peers" to support one another. All LOFT-wide projects have staff members engaged in their design and implementation, and information about them is shared with all staff.
To preserve LOFT's organizational values, culture and history, opportunities for staff growth and promotion are abundant. Internal candidates for any job are given preference over external applicants. More than 75% of program leaders are internally promoted. Says Heather, "We know we're on the right track because our leaders – who have extensive backgrounds in mental health and addiction – are recognized as experts and innovators in their field. As well, overall staff retention is extremely high, and LOFT has many long-term employees. We celebrate their service at an annual staff recognition event."
All of these things have allowed them to keep up with the significant growth in the special needs population in their catchment area over the past few years.
Heather notes, "Participating in the NEOC process was a strategic choice for LOFT. We take the feedback we got from NEOC's anonymous staff survey very seriously. As a result, I'm holding engagement sessions with staff, reviewing identified areas of improvement as well as areas in which we scored highly. This gives me share with staff how LOFT is working to improve and spread best practices across our organization. To ensure complete transparency, I've also widely shared a document that outlines NEOC's findings.
"The NEOC process has generated many great ideas from our staff. For example, staff pointed out that tuition costs for training programs have increased but our subsidy for tuition reimbursement has remained the same for several years. By increasing this quickly, staff knew we were listening to them."
Heather adds, "We will use our overall 2018 NEOC score to act as a baseline so we can track future improvement when we participate in NEOC in the future. By acting on what we've learned, becoming a Nonprofit Employer of Choice has been a very positive experience."
Marlena McCarthy celebrates 20 years of working with charities as a fundraising consultant and writer in her company Done Write Communications. She loves marrying the science of fundraising with the art of storytelling to inspire generosity.
NEOC – helping non-profits to better attract and retain staff
Since 2014, non-profits have strived to strengthen their corporate culture using the Non-Profit Employer of Choice™ (NEOC) Award as a tool to help make them better places to work. By carefully analyzing an organization's human resources and leadership practices and by anonymously surveying employees, the NEOC program comprehensively evaluates markers including compensation and benefits, worker morale, employee engagement and more. The follow-up report and continuous improvement action plan template help organizations build on good practices and address challenges, lowering turnover and helping them better fulfill their mission. https://neoc.ca For more info: Mary Singleton (416) 267-1287 mary@hilborn.com