"Vision is seldom linear" (Kay Sprinkel Grace, quoted in (Me)volution, 2012). That is something many organizations may forget. (Me)volution author Jon Duschinsky believes that sometimes organizations' visions naturally shift towards their own survival rather than their original vision to create change.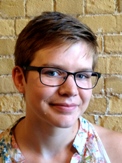 Put yourself out of business
But no-one starts a charitable organization hoping always to be in business. They want to drastically change something so that one day their services are no longer needed. It's a scary thought to put yourself out of business, but also amazing to see the change that you create in the world. The survival of your vision is more important that the survival of the organization.
We all have visions. The vision I have for my life changes almost daily. Yet we've been told an organization's vision should never waver. Is that realistic? Society, technology, economy, trends are ever-changing. How can a vision that is five, ten or 50 years old compete? Only by continually adapting to current and future trends.
What do we do?
Organizations should review their vision every few years. Your movement's mission needs to be strong. It needs to be clear and simple. It should answer the question, "What do we do?" Think about the purpose of your (me)volution. There is a problem and you want to fix it; that is your vision. This process can be used as a reevaluation tool for your organization. Your supporters must adopt your vision as their own.
Grace says of Brother Kelly, a Franciscan whose vision for his San Francisco community was so vast and strong, "The more I learned about their sense of possibility, the greater mine became." ((Me)volution).
Community carries vision
Creating great change is easier with others than alone, so make sure others can understand your vision. "One person has a vision. Another person joins him. And by the actions of both, the vision travels further. It travels out. It begins to journey to places that perhaps neither could have anticipated".
A vision will harness how you communicate with the public about your (me)volution. Is your vision guiding your organization's communications? What change does your vision create? Do you have the support of everyone? Grace tells us that Brother Kelly's vision for San Francisco was so powerful that a homeless man donated twelve cents to help their cause.
Remember that hand-written "thank you" you resolved to all of your donors, no matter the amount? Every donor makes the difference between believing in a goal and reaching that goal. The twelve cents helped continue Brother Kelly's mission, especially when times were most difficult. Everyone, every possible target population believed in Brother Kelly's vision. Can you say the same about your organization, your movements, your vision?
Your movement will attract a community when people believe in your vision and make it their own. Take a moment to write out what you wish to achieve. Now put it into the simplest of terms. This is your movement's vision. Share it with others.
Connect with the (Me)volution community on Facebook, Twitter or their blog.
Christina Hemens was drawn to philanthropy while growing up in Muskoka, Ontario. At Concordia University in Montreal, she honed her philanthropic spirit and passion for fundraising. After completing her post-graduate certification in Fundraising and Volunteer Management from Humber College she is now Marketing and Communications Coordinator at (me)volution, where she is able to create a positive difference in her lifetime.
Contact her through @ChristinaHemens or by email.