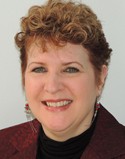 Not so many decades ago, when a child with an intellectual disability was born in Canada, doctors typically told parents that their baby was better raised by experts, and then immediately sent the infant to an institution to sometimes be sterilized and live for the rest of his or her life. If parents defiantly raised their own child, often society was not warm nor welcoming to these children.
In the 1980s, the Canadian Association for Community Living – and its affiliate members including the Chilliwack Society for Community Living (CSCL) – resolved to turn these practices of exclusion around. Successfully lobbying for closing of institutions, the Community Living organization is working towards creating communities of equality and diversity where all people are welcomed and belong. CSCL and other committed organizations are building inclusive communities where people with intellectual disabilities attend regular schools, work in non-segregated workplaces, and live life in relationship with their neighbours.
A key to CSCL's success in its southwestern British Columbia community is ensuring its staff are treated in the same way as people with intellectual disabilities are – with equality, respect and dignity. Says Executive Director Julie Unger, "To test if our employee practices were on track, in 2016 our Board of Directors set a Strategic Plan goal for CSCL to become a nationally recognized employer of choice. The Non-Profit Employer of Choice (NEOC) Award fit the bill, and we were thrilled to receive the award in 2017 and 2018."
As a result of CSCL striving to be an excellent employer, more than 45% of CSCL's employees have worked there for 5 or more years, and 25% have happily worked there between 10 and 30+ years. Transparency in decision-making and interactive communication plays a big role in their success in retaining staff. Their well-used intranet invites employee questions and suggestions for any area of operations.
Employee wellness is a particular focus. In the past two years, CSCL added to their employee benefits a robust Employee Assistance Program. Their leadership team recently hosted a mental wellness workshop, and is getting trained on how to deliver the workshop to all staff. To encourage physical wellness, CSCL sponsors a Dragon Boat team, volleyball team, fun runs, Zumba classes, yoga, and in 2019 supported eight employees to run a marathon.
"Our STAR and EXCEL peer-nominated awards recognize employees for exemplary effort," says Julie. "We also host a Service Awards breakfast at a local hotel and celebrate length of service milestones. For the last two years, we had a comedian as entertainment. Last year, the leadership team started a quarterly process called Rocking-It Recognition where we honour an employee who has done something noteworthy – either a one-time event, or for ongoing above-and-beyond service. We want our employees to know that what they do every day matters."
In pondering CSCL's NEOC experience, Julie says, "We entered this process with curiosity and a desire to learn how we might improve as an employer, and continue to attract great talent to our team. "The NEOC people were great to work with. We found it especially valuable that they conducted an external and confidential employee engagement survey, which our employees felt added credibility to the survey process. Their responses help us continually improve as an employer, allowing us to better fulfill our mission."
Marlena McCarthy celebrates 20 years of working with charities as a fundraising consultant and writer in her company Done Write Communications. She loves marrying the science of fundraising with the art of storytelling to inspire generosity. If you need tips on how to keep your non-profit's staff happy and productive, look for Marlena's articles on NEOC winners in the coming months.
NEOC – helping non-profits to better attract and retain staff. Since 2014, non-profits have strived to strengthen their corporate culture using the Non-Profit Employer of Choice™ (NEOC) Award as a tool to help make them better places to work. By carefully analyzing an organization's human resources and leadership practices and by anonymously surveying employees, the NEOC program comprehensively evaluates markers including compensation and benefits, worker morale, employee engagement and more. The follow-up report and continuous improvement action plan template help organizations build on good practices and address challenges, lowering turnover and helping them better fulfill their mission. For more info: visit the NEOC website or contact Mary Singleton (416) 267-1287 mary@hilborn.com