The current, protracted economic downturn means that more than ever before, your charity must keep costs low and pursue all appropriate sources of additional funding. Acquiring, managing and reporting on grants can be time-consuming and inefficient, yet vital as you face increased competition and strive to provide additional financial accountability and success measures.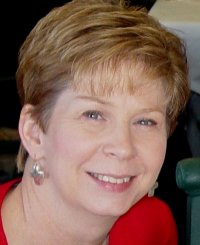 Organizations that apply for new grants in fits and spurts (often after losing a grant renewal) can quickly find themselves in a serious cash flow crunch. To smooth out funding, you need to continuously apply for new grants and carefully manage the relationships with existing grantors.
Inefficient process hampers charities
Where are the biggest gaps in the grant management process? According to an
online survey
conducted in June 2011 among Sage customers in the U.S. and Canada, only 17% of respondents were "very satisfied" with their organizations' grant management processes.
The biggest reason for not being very satisfied was a lack of integration, centralization, or organization. Other common reasons for a lack of satisfaction in the grant management process include a "lack of communication/collaboration," "tracking issues" and "reporting issues."
Figure 1: Sage Nonprofit Insights Survey, June 2011 Reasons for not being "very satisfied" with the grant management process
Spreadsheets, home-grown systems don't measure up
In most organizations, leaders and talented staff members spend too much time poring over spreadsheets in order to track grant applications and deadlines, create budgets, allocate funds and report on performance. Using spreadsheets to manage grants can be inefficient, error-prone and labour-intensive. A lot of administration time is spent on each grant, and it's troubling for three reasons:
A grant application process that takes nearly a full work week means many organizations will lack sufficient time and staff to win enough grants.
If organizations are unable to focus on measuring success, reporting performance and developing a good relationship with grantors, it diminishes the chance that existing grants will be renewed.
Time wasted in an inefficient grant management processes actually reduces the net worth of the grant if it's received.
Some charities attempt to solve the spreadsheet dilemma by turning to a volunteer or consultant to build a solution for "free," or they purchase a solution not readily used in the marketplace but built for a similar organization.
These actions lead to two main problems: the functionality of the custom application, and the technical support (including upgrades) thereafter. Typically a custom solution is built around a specific set of requirements, so it hasn't benefited from thousands of users' input. Much of the development time is spent on the same basic functionality that other grant management packages have mastered.
With increasing pressures to meet stringent reporting requirements of grantors, donors, and auditors, will spreadsheets or home-grown solutions be able to measure up?
Improved productivity: technology's ultimate goal
What makes grant-seeking so time consuming? Most grant-funded nonprofits need more than one grant to operate. They must interact with multiple grantors, each grantor with its own application guidelines, questions, requirements and grant award dates. Nearly all grantors require financial and demographic reporting from organizations to demonstrate mission performance, but the way grantors wish to view that data may be different for each grant.
Grant management technology can help organizations apply for grants, track and receive funds, budget, and report success measures. It can automate your grant application process, reminding you of critical due dates and managing key documents so you have easy access to important information. You can check your budget to ensure that existing grant funds are fully used and forecast expenditures for remaining periods within a grant.
With grant management software, your entire team can share a view of all activity related to a given grant to foster better collaboration. Everyone can understand the budget, expenditures and performance results related to a grant. Having the right software means you won't have to wait when you need answers, so you can act quickly and decisively on the issues important to your organization.
The goal of grant management technology is for you to efficiently and effectively apply for - and win - more grants, demonstrating performance and managing every stage of the grant life-cycle, from application to budgeting, reporting, and final close-out.
The new normal: high grantor expectations
Accountability, transparency and responsibility are no longer buzzwords, but a rallying cry from the public. The charities that will be most successful in communicating their mission, telling their story and raising the funds needed are the ones that will have strong policies and procedures in place, including audit trails and outcomes.
If you're going to invest in anything in the next six months I strongly urge you to first make sure your financial system is in order, and second, consider investing in your grant management processes. With the increasingly flexible and sophisticated grant management systems available, more charities are making this a top priority for 2012.
In my next article, we'll take an in-depth look at the characteristics and benefits you should expect from a grant management solution.
Joan Benson is a product marketing manager for Sage North America's Austin, Texas-based Nonprofit Solutions business unit. She can be reached by email or through her Twitter handle, @Joani_B_. Benson has worked in nonprofits for eight years and in product marketing/management for 15 years. She began her career in the accounting and manufacturing sector, where she developed expertise in cost accounting, operations, and product development.