From working with over 1200 nonprofits across Canada, I have seen trends that breed success during year-end giving. Successful year-end campaigns leverage the right message, to the right individuals, in the communication manner they prefer. Let's break this down into some overall observations.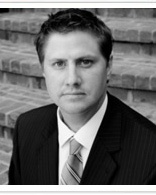 Try something new
Canadian nonprofits often believe they will not be rewarded for being creative or taking risks. Yet, that aversion to potentially new or untested methods can create even greater risk. When charities depend on two or three main revenue streams, they are hit hard when one stream dries up. Organizations that are focused on growth have begun asking where and how to invest in alternatives.
The answer is, start now. Choose a new channel, consider your resources and start small. I'm certainly not saying to drop your direct mail campaign for a text-to-give program, but diversifying and trying something new could be the next frontier for your organization. That brings me to the next observation: successful organizations measure twice and cut once.
Prepare
If you are reading this and thinking of starting a year-end giving campaign, know that the time for preparation is past due. Most organizations with year-end campaigns have their target, messages and channels on their yearly marketing plan. Year-end giving doesn't happen within a vacuum – it's important to tie year-end campaigns into the previous nine to ten months of messaging and engagement. Think less about timing of the message, even though that is important, and more about coordination and integration with your overall campaign. Untimely messages, if they don't build upon each other, can muddle your call to action.
If you're integrating e-mail appeals, remember to test first and be mobile-ready. Go through each communication and ensure your landing page, subject line and calls to action all coordinate with your goal. Look at a test example on your smart phone to see if the message renders properly for an increasingly mobile market. Have an outsider look at those communications before you send them and ask whether they understand the call to action. At year-end, you want to be clear that your call-to-action is to "Donate Now." Furthermore, when was the last time you tested multiple messages for a campaign to see which one resonated most with your audience?
The right message
Every organization uses a variety of calls to action, so there's not going to be one right message. Yours will, and should, be unique to your organization. Here are my year-end messaging best practices:
Provide a clear description of the impact of a gift – Studies have indicated that Canadians' primary interest centers around the impact of their gift.
Ensure that there is a recurring gift option – Donors may be looking for a way to support your work all year.
Polish your customer-facing appearance – On your website, immediately address impact and provide opportunity to stay involved. Any email or direct mail communication will drive interested supporters to your website.
(Website visitors are likely to size up your website within the first 10 seconds. Here are 10 design elements for nonprofit web design from Allison Flannery, a creative principle with Guide Creative. Canadian nonprofits should pay close attention to page seven, where she discusses showcasing your good stewardship.)
The audience and channel
Let's talk about your audience and donor base – do you know who they are? In Michael Johnston's recent blog, How do Canadians Give? , he states that, "direct mail is far from dead, but it also won't last forever." This strikes me as an incredibly insightful and apt remark. As more nonprofits see results of multichannel marketing efforts, it becomes more important to understand your donors' engagement preferences and giving trends.
If you are looking for more information on Canadians trends to help you personalize your efforts, I recommend The Next Generation of Canadian Giving 2013, which studied the giving habits and communication preferences of four generations of Canadian donors.
My take on some of the findings:
Know how to reach your audience – Use direct mail for most, email for some, but know that they are not mutually exclusive.
Email is cheaper, easier and faster – Email campaigns are a phenomenal way to direct traffic to your website and keep your constituents informed of your impact.
Gen X and Y are demographics that will give and can't be ignored – But they are going to research your organization online first and will likely give online. Do you have the vehicle to allow them to do that? Does your web presence look engaging, trustworthy, and polished?
Did you know that while Baby Boomers and Civics are giving the majority of their gifts offline, they're signing up for your emails at the highest rate in Canada? These groups give the largest amounts to organizations, so that data suggests they're looking for you to illustrate the impact of their dollars.
Now let's acknowledge old faithful, direct mail. Spending on direct mail can be extensive, but it is also where the majority of gifts come from, so make sure you are focusing on it! If you are looking for some direct mail fine tuning, you can find some great information from the Fundraising Detective.
Finally, two very important things that can increase lifetime giving from your year-end campaign:
Call and thank first time givers personally. You'll see a greater proportion of life time giving.
Return to the well. Many of you are thinking of converting those LYBUNTs at year-end, but don't forget your TYBUNTs (This Year But Unfortunately Not Twice…made that up).
Nonprofit expert Steve MacLaughlin reminded me that inviting first-time donors to give a second gift within 12 months greatly increases donor retention and lifetime value. Many supporters are invested in your cause and will consider a second gift. It all goes back to knowing your donors. Do you know their specific engagement points and can you leverage that message with them for two gifts in a year?
I hope 2013 becomes the best year ever for your year-end giving campaign.
Craig White is manager of outside sales, Canadian Market, Blackbaud.