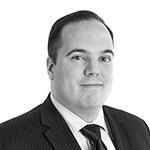 BC Financial Services Authority - previously the Financial institutions Commission ("BCFSA") is a government regulator with authority over the provincial financial services sector, including insurance companies and insurance business.
Recently BCFSA has taken an interest in gifts of ownership in life insurance policies donated to registered charities in British Columbia or donated by residents of British Columbia. Section 152 of the BC Insurance Act reads as follows:
Trafficking
152 Any person, other than an insurer or its authorized agent, who advertises, or holds himself or herself out, as a purchaser of life insurance policies or of benefits under them, or who traffics or trades in life insurance policies for the purpose of procuring the sale, surrender, transfer, assignment, pledge or hypothecation of them to himself or herself or any person, commits an offence against this Act.
Having recently reviewed redacted correspondence from BCFSA to a registered charity in BC, we confirm it appears that BCFSA interprets this section In particular, BCFSA advises in the redacted correspondence that any of the following is a breach of section 152 and an offense under the Insurance Act:
• A registered charity in British Columbia accepting or soliciting gifts of a life insurance policy,
• A registered charity anywhere accepting or soliciting such gifts from residents of BC, and
• A registered charity promoting or advertising such gifts of life insurance policies.
BCFSA directed the charity in question to remove any references to accepting insurance gifts from its website and to post information on the website regarding the inability of BC residents to donate life insurance policies to registered charities. The redacted correspondence does not suggest that the purported offense will be prosecuted, but aims to educate the charity in question.
It appears likely that a number of registered charities in BC have or may receive similar letters from BCFSA. It is not yet clear whether financial services regulators from other Provinces will interpret their own legislation is a similar fashion. In any case, this is a serious concern for charities and advisors. Gifts of life insurance policies are a frequently used tool in planned giving and estate giving. A number of sector organizations are reviewing the matter and considering making submissions to BCFSA on the issue.
At this time, registered charities in BC, or those who receive gifts of life insurance from residents of BC, should consider removing information and invitations for such gifts from websites and other public-facing materials. These charities may also consider suspending discussions with potential donors of life insurance policies until more information is made available. We strongly recommend that a charity which is contacted by BCFSA seek appropriate legal advice.
Michael Blatchford is a Partner with Norton Rose Fulbright Canada. You can reach him at 604.641.4854 or michael.blatchford@nortonrosefulbright.com