publication date:
Oct 5, 2020
|
author/source:
Tanya Rumble, CFRE and Mariya Yurukova, MBA, CFRE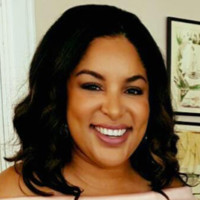 The non-profit sector has always had a tense relationship with compensation. Many donors and board members share the belief that those working in the sector shouldn't be in it for the money. The reality is that we all share a deep commitment to improving the human condition and this is why we work in the nonprofit sector. However, isn't it a bit counterintuitive to be asked to sacrifice our own improvement and living conditions in order to improve society? To be fair, compensation in the nonprofit sector has improved dramatically in the last 25 years and up until the global pandemic it sustained continued growth. However, there are still tremendous inequities in compensation within the sector. In AFP's 2019 annual salary compensation survey, we observe several statistics: women are paid less than men, those with CFREs make about 17% more than their non-credentialed colleagues and most surprisingly BIPOC professionals are compensated only slightly less than their white counterparts and overall. The latest statement is also accompanied by a disclaimer that this was the first year data was collected and more data on the subject is needed.
Here are a few ways compensation structures in the non-profit sector can be improved to create a more equitable employment environment.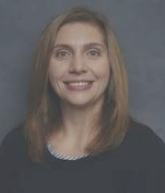 Salary ranges should be made public on all job postings
As a talent recruiter in the nonprofit sector, I frequently talk to clients about this issue. Some hiring managers have the concern that the salary may deter some candidates from applying because it is not competitive enough. Others are not sure what the market trends are and use the candidate's indication to determine the salary range. However, posting salary ranges directly on the posting brings about a level of transparency and equity particularly when it comes to those less likely to negotiate their salary such as women and BIPOC professionals. Stating that "salary commensurate with experience" on job postings or asking candidates to disclose salary expectations in cover letters can contribute to maintaining and widening the wage gap as the reference point for compensation is based on previous experience and compensation known to be inequitable. Adding a range and also stating other perks and benefits can make a role more attractive. Additionally, including performance-based incentives as part of compensation can attract high performing staff and improve retention. Current trends for most desired perks include vacation allowance and flexibility to adjust work schedules or working from home, for example.
Consider the inherent inequity in some job requirements
It is important to differentiate between assets or preferences and actual minimum requirements on job postings. It is well documented that women are less likely to apply for a role unless they have accomplished 80% of the prerequisites, while men do so even if they have 50% of the required qualifications. When we consider intersectionality within systems known to favour those more privileged, requirements such as University Degree, CFRE designation or professional memberships could deter a number of potential candidates from applying.
Consider stipends for BIPOC members when leveraging their expertise.
In recent years many organizations have taken steps towards creating a more diverse and inclusive environment. This has often taken the form of creating task forces or working groups and specifically inviting BIPOC members to participate. Moreover, BIPOC members are frequently asked to issue an opinion about culturally appropriate practices, for example. It is absolutely vital that BIPOC members not only participate but also lead these discussions. However, we need to create mechanisms to reward them for their participation. It is unreasonable to ask them to engage in work outside the scope of their role without compensating them for their time or effort. Compensation doesn't always have to be salary driven, and it can take a number of other forms such as additional vacation, stipends, secondments or additional professional development opportunities. We should also recognize that this work can be challenging and uncomfortable and can impact the well-being of BIPOC members and they should be given the opportunity to refuse it or be provided with additional help and resources.
The issue of compensation can be uncomfortable for many nonprofit leaders and it may feel like we are taking funds away from the communities we are looking to impact to compensate ourselves. However, these communities deserve the best of our talent and efforts, and creating an equitable compensation structure is one way to ensure that everyone has an equal chance of success. We cannot, on the one hand, look to address inequality in our society through the work we do, while on the other hand continuing to perpetuate it within our own organizations.
Tanya Hannah Rumble is a leader in the philanthropic sector who has raised millions of dollars for some of Canada's largest charities including the Heart and Stroke Foundation, Canadian Breast Cancer Foundation, the Canadian Cancer Society and now McMaster University. Tanya's approach to her work in the fundraising sector is greatly influenced by her lived experience as a mixed-race womxn in an interracial partnership who is a third culture kid - first-generation Canadian daughter of Jamaican and English-Irish immigrants who spent her formative years in the United Arab Emirates.
Mariya Yurukova is a fundraising professional with over 15 years of experience fundraising for some of Canada's best universities. As a Talent Manager, Mariya works with organizations looking to recruit fundraising professionals for a variety of roles. She is a member of AFP, CASE, CCAE and a Certified Fundraising Executive (CFRE). You can reach her at mariya@gerardsearch.com.
Cover image photo by Emmy E from Pexels