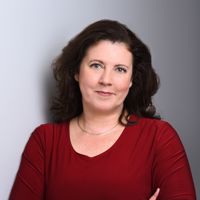 Summertime and beers on the dock are enviable. Wine nights with the girls feel like a much needed and well-deserved escape. Receptions at conferences with free wine, a case of beer to reward your team, cocktails at business lunches and expensive bottles of brandy as gifts: All these, activities are common and by no means exclusive to the charitable sector. On the surface they seem benign. And for most people they are.
The problem is that our society normalizes overdrinking, drinking alone, and using alcohol to cope with stress. Wine mom memes for example are rampant, overshared and used as validation that it's okay to sink yourself into a massive glass of wine, or several, at the end of every day. The reality is that it is unhealthy and the outcome for many is depression, anxiety, household discord and feelings of shame and regret. It doesn't have to be this way.
As a society we are drinking more than ever. It makes sense, we are emerging from a traumatic year. In fact, during the Covid Pandemic (which is by no means over) Nielsen reported a 54% increase in national sales of alcohol for the week ending March 21, 2020. Furthermore, according to the Harvard Medical School women are once again taking the hit with a 16% increase in the proportion of women who drink alcohol, a 58% increase in women's heavy drinking (versus 16% in men), and an 84% increase in women's one-year prevalence of an alcohol use disorder (versus 35% in men). When close to 80% of the charitable workforce made up of women and there is a 58% increase in women's heavy drinking during Covid it is time to shine a light on this issue and ask ourselves what to do about it?
Getting Personal
Two years ago, my mother died of liver failure caused by a lifetime of excessive drinking. It was sad, preventable and I am still angry about it. I have three other members of my family who died of alcohol related illness or accident. This is something I need to constantly be mindful of. It is literally in my genes.
Those of you who know me, know that my relationship with alcohol is complicated. It's an on again, off again thing. I know for sure that it is time for me to cut back when I wake up having this conversation with myself: Do I get to drink today? Yes? Yay!!! Do I have enough in the house?" "No? Better get to the store before cocktail hour.When I shared these stories with my husband, it was totally foreign to him. Alcohol is not his kryptonite. He doesn't really drink. This may be totally foreign to you as well.
Still, a lot of us consume alcohol on a regular basis and more than ever during covid. When it comes to socializing, showing up to work and relaxing there is an emotional and intellectual tug of war going on. If you can identify with this, you are not alone.
Friends of Bill are certainly nodding and waiting to welcome me with open arms at the bottom of the cliff. I get that. It may sound naïve but I'm not intending to get to the bottom of the cliff. This is not a black and white issue. There are a lot of people like me who are functioning well, have a successful happy life, and are often the life of the party. Many of those people also go through phases and at times live with a cloud over them. While they aren't "hitting bottom" they aren't completely happy with their relationship with alcohol. Waking up full or regret and shame and working to it shake off the fuzziness of the night before is the norm rather than the exception. There are alternatives.
A couple of years ago I read a book by Ruby Warrington called Sober Curious. The concept that I could choose to not drink today and that didn't mean that needed to stop forever was a gamechanger. I didn't have to hit "rock bottom" and blow up my life? Say goodbye to a cold glass of rose forever? WOW!
For me a sober curious lifestyle means that I go through bouts of what I call "clean living". These phases can last anywhere from a week to three months to almost eleven months. If you are feeling like you are not living your best life. If you feel sad and mentally unfit and especially if you are taking medication for depression and anxiety – giving up alcohol, while for some not easy, is the fastest and most transformative thing you can do to get better.
The Workplace and Booze
Given that we know that there has been a significant increase in heavy drinking amoung women, that alcohol consumption comes with serious mental, physical and emotional baggage and that the 80% of the charitable workforce is made up of women, we may want to take a moment to ask ourselves as a sector what if anything we should do about it?
Have you ever tried to refuse alcohol in a work environment when you are the new kid on the block? Doing so can expose you in a way you do not want to be exposed. Refusing to drink with the crew can centre you as the "other" and open you up to all sorts of speculation and questioning. It can also be a bit of a buzz kill for folks who may need to look in the mirror themselves and really don't want to.
Many years ago after eleven months of clean living, I was brand new to a job and invited into the boardroom at 10:30 am. We were there to celebrate a wedding reception. At first I indicated that my coffee was enough -thank you. It became very clear that I was not leaning into the celebratory vibe they were trying to strike. Drinking a mimosa seemed the easiest path for me at that time and in that situation. I wanted to fit in and to be accepted. It was a lot of pressure.
I'm sharing my personal experience not to shame you or your employer, rather simply to point out that this is another form of embracing diversity in the workplace. Let's stop shaming people for choosing to not drink alcohol and just normalize fun and comradery. Offer choices and ignore which choice people are making. It isn't any of your business.
One great example of this was few years ago, at a conference well reputed for decades of late nights and drunken soirees, morning yoga and meditation was introduced into the program. "Meetings with BILL" were also scheduled. Most people wouldn't even have noticed. But for someone who understands the obsession of the mind and knows who "Bill" is, these activities can be a lifeline in a culture that feels unsafe to them. We need more of this. Quiet support for those who need it and non-alcoholic activities that facilitate bonding and promote healthier lifestyles.
Time to Reset
The Covid Pandemic started during one of my bouts of clean living. A few weeks in, with my adult children in the house and grief omnipresent we cheered ourselves up with small parties together. It was fine – fun even. One memorable afternoon was spent making signature cocktails and watching drone footage of the Niagara Waterway. All the way up to Niagara Falls! Fascinating stuff. We also worked out together, played games, got fresh air and laughed a lot.
By the time the third lockdown came around I gave up. I spent the last lockdown languishing with my wine and Netflix on the couch. Overconsumption creeps up on you. Being aware of it happening is a good way to stop it.
Fall is a great time for renewed discipline. It is time to treat my body better. Time to dig into work. Time to clear my mind. Time to feel healthy again. So that's what I'm doing now. Perhaps you would like to join me?
In life there are grey areas, and everyone needs to make choices that are right for them. I will likely have a Cosmo at Christmas, enjoy a patio gin and tonic on a hot summer night and even sip rose with a dear friend and watch the sunset on the mountain. Or I may not. There are no absolutes for me and there doesn't have to be for you. We need to let go of judgement and name the shame.
Now more so than ever, the data is clear that many of us are drinking more than is healthy for us. As a result we aren't living our best life. We aren't having the impact we would like to make. If this is the case for you. I see you. Stopping today doesn't mean you are committed to stopping forever. You can literally take it one day at a time. You may never drink again. Or you might try and stop just for a while, as an experiment to see how things feel.
It is time to call on compassion, for ourselves and each other. We are doing the best we can in our individual circumstances. We are all human and complicated and don't need to be "perfect" all the time.
With so much talk about the importance of mental fitness, let's destigmatize and acknowledge the role alcohol plays in our mental and physical health. Let's normalize NOT drinking. Let's make celebrating each other's company, healthy living and clear minds the norm. Let's stop glamourizing alcohol consumption in the workplace.
*This article is one person's experience and perspective and is not intended to be medical advice. If you feel you have a serious problem with alcohol or any other substance, please access the resources below or seek treatment.
Kimberley is the Founder and CEO of The Intersection, a social enterprise focused on candid conversations, community and meaningful connections. Kimberley is the producer and co-host of The Intersection Hub podcast, an award-winning fundraiser, Certified Fundraising Executive, AFP International Master Trainer and helps people create transformative results for themselves and thrive in their jobs.
Kimberley has been in the charitable trenches since 2001. She was a driving force in the early days of SOFII.org has served as Editor for Hilborn Canada's eNEWS, was a member of the Advisory Panel for the Rogare Think Tank at Plymouth University and an executive member of the Planned Giving Council of Simcoe County and currently serves on the board of directors for the Ontario Land Trust Alliance. She is a mother of two, stepmother to six and always happy to hear from people like you. You can reach her at k@kimberleymackenzie.ca or @kimberleycanada on social media.
Resources
JAMA Netw Open. 2020;3(9):e2022942. doi:10.1001/jamanetworkopen.2020.22942
Sober Curious: Ruby Warrington
Cover photo by engin akyurt on Unsplash