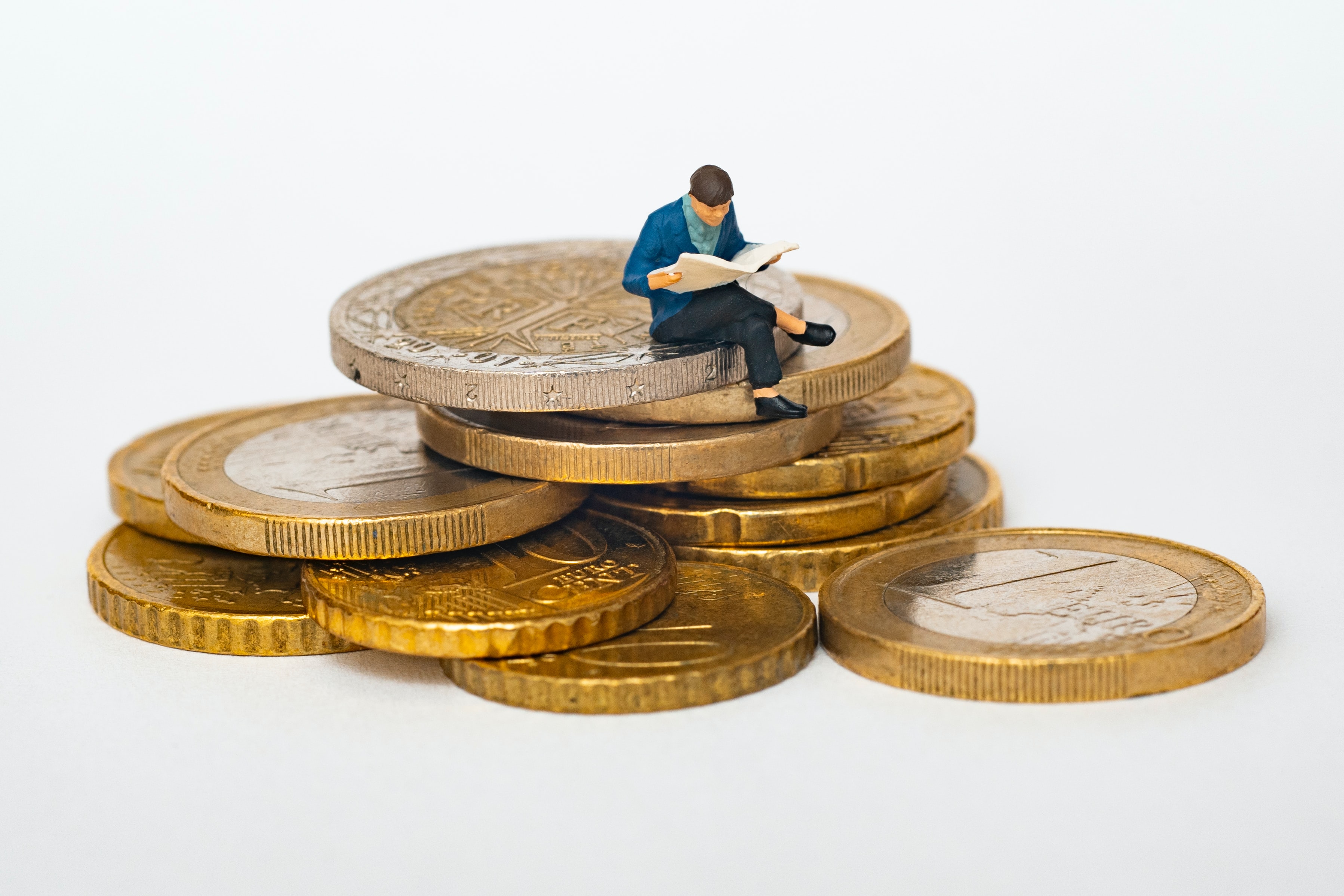 Recently there has been much talk on social media about pay equity in the charity sector. In a previous article, I outlined how you, as an employee, can easily get information to determine pay ranges to help you better negotiate your next salary. This piece is for those of you who are employers looking to gauge how to start to think about appropriate pay ranges. A major difference is that this article includes more Canadian sector-wide surveys that are available for a fee.
As you look at the data, bear in mind that the wage gaps that exist in the broader world of employment also exist in the charity sector. Be aware that, generally, men are paid more than women for doing the same work. That people from racialized backgrounds generally get less money for the same work when compared to their white colleagues. In addition, you should bear in mind that employees with visible, or invisible, disabilities are also likely to be paid less. In looking at these surveys, it is useful to note the wage gaps so that you have a fuller understanding of salary equity.
Salary reports
Looking for external sources of salary information? There are several great, cross-sector reports including the Boland Survey. According to their website "The annual Boland Survey is the only comprehensive source of nonprofit sector compensation data in Canada. Survey data will help your nonprofit make informed comparisons and predictions on salary and human resource practices – including flex time, on-boarding, paid time off, professional development practices, employee recognition, and recruitment practices. Any registered charity or nonprofit organization that has employees in Canada is eligible to participate in the Boland Survey."
Other strong resources include The 2021 Canadian Nonprofit Sector Salary & Benefits Report from Charity Village. They state "We know that accurate salary information specific to the nonprofit sector is vital to workforce planning in your organization. In this report, you'll find comprehensive data, including a wide variety of tables, charts, and graphs, as well as written practical analysis that allows you to quickly translate the data into important takeaways."
For a quick look with free data, check out the 2021 Nonprofit Salaries Guide from Keela. They note that "Every year, we track nonprofit salaries to present you with ongoing findings and trends. You can use this study to learn your market value and see what are acceptable salary ranges in the sector. Keep in mind that these are national averages and salaries can greatly vary across states and cities. For the information, we looked at publicly sourced data from Payscale."
Professional Associations
Fundraisers are often some of your highest paid staff and they are often skilled negotiators. To help understand ranges for this role, several of the professional associations have free access to a wage and benefit study for their members. Non-members can often buy the study. In healthcare, AHP publishes a Canadian study. In education, CASE has a North American Compensation Database while AFP has a Canadian survey that covers the sector broadly. Each report is quite detailed and have information on a wide range of organization types as well as wide range of jobs.
Provincial sources of information
If a charity similar to you receives government money, you are in luck in some Provinces where the salaries of high level employees are published. This is true in BC, Alberta, Manitoba (you have to google a lot to find it for each organization), Ontario, New Brunswick, Nova Scotia, and Newfoundland and Labrador. Based on these links, you can use this information to make some informed guesses about what the salary range should be for similar roles in your organizaion.
Canada Revenue Agency website
A great way to find out more about salaries is to check out financial information for comparative charities which you can find on the Canada Revenue Agency website. Below are a set of screen shots to help you find salary information. Step one is to get to the Government of Canada website for charity listings. Search on the charity name.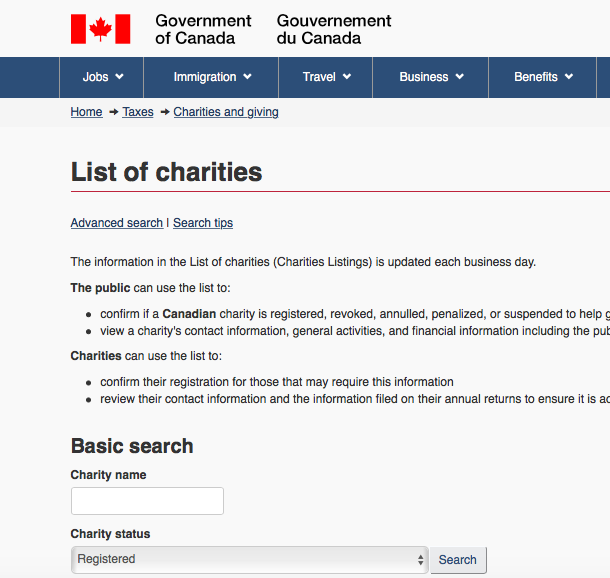 After you find the charity's listing, you have a sense of the salary ranges. For example, in this charity below, the charity only has one employee who makes $80,000 a year. So, if you are a charity of a similar size, you know what might be a relevant range for your senior staff. This is handy in helping you understand the pay range at a comparable charity.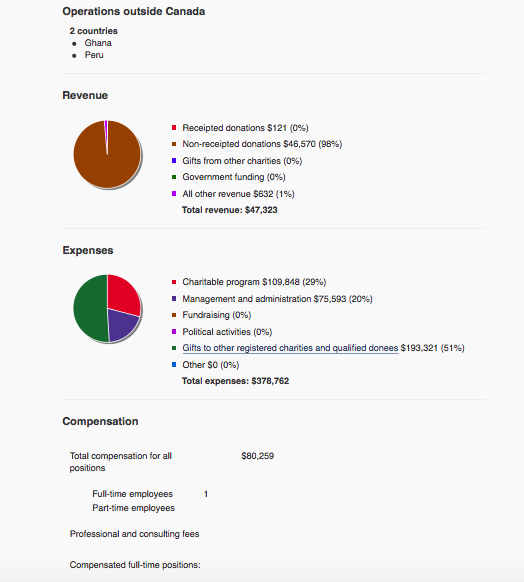 It can be challenging to know how to figure out where to begin to incorporate salary equity into your organization. These resources will help you get your own process started.
Editor's note - The charity highlighted as the CRA example is a charity that had its charitable status revoked in 2017 so there is low risk of any information about any salaries being clear.
Ann Rosenfield is the Editor of Hilborn Charity eNews.
Cover photo by Mathieu Stern on Unsplash