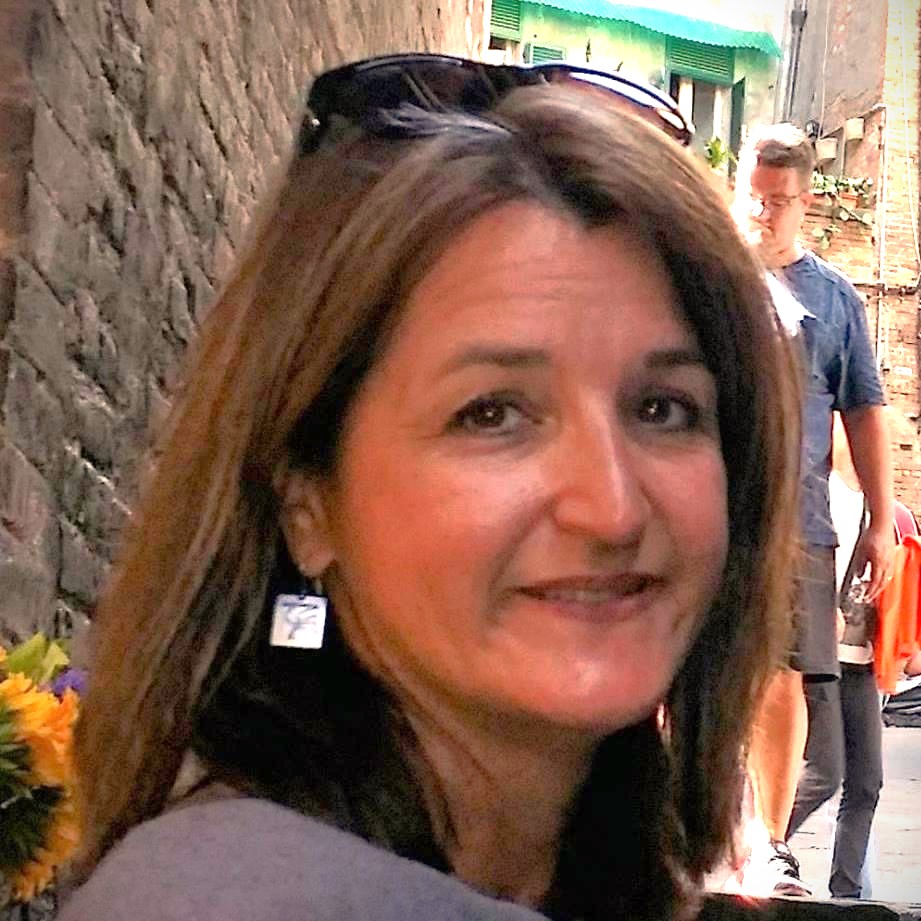 After nearly 28 years in the fundraising and development sector, I took the plunge and made a career change. The path to a new career isn't always clear and change is NOT easy.
I lost my job the week before the Christmas holiday. I had some healing and reflection to do.
I listened to podcasts, kept a journal, reached out to friends and former colleagues, enjoyed nature, puttered around in the garden, and pondered. I needed a change. What was I good at? What could I do? What did I want to do? So many questions going through my head.
At first, I applied for jobs back in the sector – seemed like the logical thing to do, right? Yet, there was so much dread with the click of every cover letter. I had a dozen or so interviews and was only truly excited about one of those jobs. I laugh now, but I had burnout from job-seeking roles that I really didn't want.
The logical part of my brain kept telling me to jump through the hoops. The roles offered financial stability, benefits, and a certain comfort factor. I had experience on my side, or so I thought. Soon I began to realize it was reciprocal, I didn't want those jobs, and those jobs didn't want me.
Was it ageism? Some interviews certainly felt that way. Maybe the world changed and I wasn't a willing partner anymore. Maybe I was just tired and needed a change. The more I applied and interviewed, the more I realized a nonprofit career simply wasn't for me anymore. I mourned the loss. I was saddened to "give up" on a career that held fond and positive memories, having met remarkable people and enjoyed many incredible experiences. The charitable sector had provided a sense of purpose and community, and a big part of me did not want to let it slip away.
The applications and cover letter tasks began to fade and I learned to be okay with turning the page.
Looking back, I understand that I needed to rest and be quiet with myself. I began working out again, started eating and sleeping better, and gave more attention to the personal relationships in my life.
I focused on the things I liked to do. I began writing. Having quiet time stirred so many stories in my head. At first, the stories were for me, and only me. Then, one day, news from a colleague who just lost her job triggered me. I was so pissed off that I opened the laptop and angry typed an article to my former board members. It took all of 30 minutes to write that article.
And in that moment, it truly re-ignited my aspirations to write again. What else?
I still couldn't put my finger on what else I wanted to do, but I knew that I loved working with people and craved that connection. I once volunteered for Junior Achievement and absolutely adored working with kids. My organization and administrative skills are second nature and led me to a role with the school board providing occasional office support to schools across the region. The job itself is not overly taxing. I love that it keeps me on my toes—tending to schoolyard wounds, listening to stressed parents deal with the daily juggle of life, supporting a teacher or an EA down the hall, and having the opportunity to formulate real-life adult working relationships again. I thoroughly enjoy it all.
The idea of working in real estate crossed my mind and I began talking to my husband, family members, and a few friends about it. All (much to my surprise) were supportive and enthusiastic about this prospect for me. But I put the idea on the shelf.
Perhaps it was serendipity but more opportunity presented itself. I received a call from a business colleague offering me a role as the director of sponsorship for her organization that was organizing a very large national-scale event. Although it was a volunteer role and (much like the writing) did not pay, I knew it was for me. I immediately said yes.
Pieces of the puzzle slowly shifted. I was opening myself up to the things that I loved and didn't even realize it.
Working with children and families further developed and expanded my creative muscle. I was working with business colleagues and developing community partnerships once again. My new-found, home-grown career was wonderful–it didn't pay well, but I was happy.
I realized all those years of interacting and building relationships with donors, board members, and work colleagues offered skills that would further help my transition. I had gained experience and a strong financial acumen dealing in estates that involved real estate and land transactions. I knew that I could add "realtor" to my career and that I would be successful.
Like any good fundraiser, I am a strategist so I met with a former colleague who only worked in the advancement world for a short time, moving on to become a successful Realtor. I also met with my own real estate agent who became a mentor. I had the confidence and the skills, and I had the support of my family and a growing network once again.
Here I am, nearly half a year later.
I've been working in the real estate business, showing homes, learning the tools of the trade, developing relationships, marketing myself, and have had my first listing. I also picked up a sponsorship contract with a remarkable nonprofit that respects and appreciates my skills and experience. I'm keeping involved in the community, still writing, picking up shifts at school, and I continue to take time out for myself and my family.
I have learned that life is too short to spend it working in a silo and that I am so much more than one thing. I learned that I didn't have to give up the career that I loved. Embracing all of my pieces has only made me a stronger, more complete version of myself.
With over 25 years of professional fundraising development experience, Cindy Carson has a proven track record of driving growth and exceeding revenue targets in various sectors, including the arts, healthcare, and conservation. Cindy is a multi-faceted professional and enjoys developing authentic client relationships, marketing, and creating successful community partnership programs.