This is the second of a three-part series. To read part one, click here.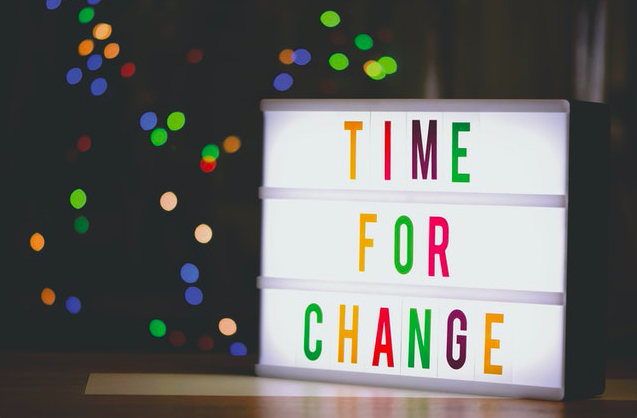 So much depends on where you sit. As we look back, to create a new future, we hear from individuals who work in large healthcare and small social justice non-profits. How you see where you were and where you might go, has much to do with your perspective, your seat at the social profit sector table.
Three over-arching themes emerged in almost every interview: inequity in the sector, the need for greater collaboration and the role of leadership and culture in navigating through this time. While several touched on the need for investments in digital transformation and the importance of diversified revenue sources, the focus is on greater collaboration; better leadership, and partnerships aimed at elimination of the vast inequity in the sector.
While there are some great recent collaborations shared here by Sharon Avery and Aaron Sanderson (in a podcast collaboration between AFP Toronto and Jason Lewis) there are also some critical failures.
Elizabeth Dalgleish, Executive Director at Gilda's Club Greater Toronto, an organization whose operating budget is just under $1 million shared this:
"The quick fixes employed by the government during this crisis highlight the inequity in the social profit sector; the disconnection between organizations, resources; and a lack of collaboration. I would like to see a sector that increases capacity and sustainability through collaboration at the highest level. Fundraisers have long been engaged in this process, leading up and modeling the way. But many organizational leaders and Board members are unwilling to evolve strategy and mission to increase collaboration, partnerships and serve more constituents and meet greater needs."
Much has been written about the need for sector collaboration, the ways in which we might facilitate it, and its potential collective impact. Art Taylor, CEO of the Wise Giving Alliance identifies that collaboration requires trust and vision and suggests we start small.
One example that many found compelling in the early weeks of the pandemic came from Caroline Riseboro, President & CEO of Trillium Health Partners Foundation. Sharing about the Frontline Fund, a collaboration of hospital foundations from across the country Riseboro said,
"One thing I'm proud of is that three weeks into my role, I along with a colleague, pulled together a group of hospital foundation leaders and said, listen, there's really an opportunity for a national platform here and we created the Frontline Fund as a result. It is a historic initiative. For the first-time hospital foundations came together across the country to do a common fundraising effort in a time of crisis. And I have to admit, I'm pretty proud of that because I'm newly back into the healthcare sector so, to be able to work with colleagues and pull this off has been fantastic and we've raised close to $10 million to date."
When asked why she thought this collaboration was able to happen where others have failed, Riseboro pointed out two things. First, she just "did it" by picking up the phone and calling her colleagues at other hospitals. Second, great collaborators, said yes right away."
One of those collaborators is Ted Garrard, CEO, Sick Kids Hospital Foundation. Garrard points out that his 35+ years of experience in the United Way movement, University Advancement field, and work in creating Canada's Children's Hospital Foundations has taught him the value of collaboration which is why saying "yes" to the Frontline Fund was so easy. And because SickKids Foundation has such significant scale they were able to bring resources and expertise to the table to develop the marketing campaign for the Frontline Fund, manage all of the administration of the fund, and help bring corporate partners on board as well.
Riseboro went on to say,
"I think this is where innovation and collaboration come in. We could see there were opportunities for, let's say, national corporations to support Front Line Health Care right now, but there was no mechanism for them to give nationally. They always have to pick and choose, and I think this is a bit of learning from a lot of the crisis fundraising that I've done in the past.
We used to have a model in the NGO sector called The Humanitarian Coalition where, during a global emergency, like an earthquake, we would come together and do some joint fundraising. This is exactly what we've done. I think that's where the partnership comes into play. It is actually key to bridging current gaps."
On a collaboration micro-level, and in celebration of our ability to quickly evolve into a team of work from home afficionados Rea Ganesh, Vice-President Philanthropy & Strategy at North York General Hospital Foundation points out that she was pleasantly surprised "by the ability to pivot to a work from home" environment for most organizations.
"After the initial transition, the level of communication and collaboration has increased and hastened which has led to greater connectivity between teams and team members. Making the time to focus on donor relations and stewardship - updating our database, thank you calls and now with the flood of donations, people are doing whatever is needed. It probably helps us feel like a sense of camaraderie and support to our hospital colleagues who are still working on the frontlines."
Cathy Taylor, Executive Director of the Ontario Nonprofit Network (ONN) agreed and identified ways in which organizations were not only keeping in touch with those who fund the mission but also service delivery:
"There's been a number of organizations that have literally, in less than a month, moved from in-person services to online services. Everything from a boys and girls club, the after-school program to immigrant services, counselling new immigrants to mental health services. I heard a great story this week, when I was on a town hall, with a local sport organization that had set up a WhatsApp channel for all of their soccer players to connect, and they were sending them videos every week for workouts. Checking in on their physical and mental health. Some of the stories are amazing of how organizations had a crystal clear focus on their mission and their community and said, okay, what will it take to make sure that whoever we serve is not left out." Taylor pondered why some organizations are more successful than others in embracing work from home protocols and shifts to on-line service delivery.
"I've been thinking about this and I don't think it's a size thing, and I don't think it's a funding thing. I think it's leadership and culture. The organizations that had a culture of trying to do things differently, of making sure that the mission is at the forefront of what they do and the people they serve, they have been more successful in being able to pivot.
The ones that have been successful have said essentially, I don't care what my funders tell me to do, this is what I need to do right now. And they can penalize me six months from now when I write them a report, or not. I think the ones that have the confidence and that clarity, that in this moment we can change the rules. We don't have to live within the rules, and we need to do whatever it takes, have been the ones that have been more creative I think."
Considering how these shifts in how we work and deliver services. We asked Cathy if she thought leadership and culture might be different when we emerge from this period?
"I've seen so many great examples of collaboration and partnerships at this time. When organizations have asked for anything, sample policies, or do you have this, or do you have that?
There's so much sharing, there's so much joint advocacy because we have a common goal right now, which is to survive and to serve our community. And so that is a bit of a moment in time that will shift of course. But I think if we continue to help our leaders and focus our leadership on our mission, and the people we serve versus how I can make my organization stronger; it will help us.
And I certainly think it's been eye-opening for organizations to recognize that being nimble and flexible, whether it's allowing staff to work from home or a new definition of flex time. So it's actually okay for the mum that's got two school-aged kids to put her seven hours in, but three hours before 10 in the morning and then another four hours from 4:00 to 8:00 because that's how her schedule works, and she's still as productive. I am hopeful that this will help shine a light that there are other ways of doing work and that we can ask our employees and our volunteers what works for you? How can you contribute?"
Often, it is smaller/younger organizations that are able to be nimble and flexible and not only weather a storm but find the opportunity in it. Jake Stika, Executive Director of the five-year-old not for profit Next Gen Men suggested, "
"Whatever sector you're in, chances are you exist within unhealthy work cultures. Thanks to (or no thanks to) smartphones we exist in 'always on, always available' and in the times of this pandemic, without the commute, workdays have grown on average 2-3 hrs. That does not mean more productivity. It could even be a manifestation of anxiety with folks working to keep their jobs when they see others being let go. We need to put the human back in human resources - encourage folks to take care of themselves and their families and be as transparent as possible about the state of the union and what they can expect. It may suck, but it will mean the world to them and they will always speak well of your organization and leadership." Stika went on to speak about diversity, equity, and inclusion in the workplace and why it is more important now than ever before.
"Equitable workplaces are resilient workplaces. They are flexible and agile because they are accommodating, inclusive, and thoughtful. If you had flexible work practices, including work from home, prior to this, chances are the transition wasn't as painful. If you practiced transparency in terms of diversity, you likely had more transparency across the board limiting silos so that people could access the info they needed when/how they needed. It is the rigid organizations, that rely on how 'things have always been done', that break."
When we consider the parts of our internal organizations most affected by the shutdown, we recognize the strain for those in event fundraising. Others who have traditionally worked in direct marketing or donor stewardship can pivot more easily. We wondered how those whose livelihoods are related to the event industry were thinking about the future. If you don't know Hala Bissada, from Hala Events, we encourage you to reach out. Hala's strength is in the production of deeply mission oriented events that connect in a meaningful way with donors:
"The event industry specializes in bringing people together in meaningful ways and face to face interactions are a powerful means to share your mission, vision and the work you do with donors.
During this crisis, we have learned to examine alternatives to maintain that human connection and to continue a dialogue with our key stakeholders. Virtual events give you the power to connect with your audience in a unique way and can be tailored to meet your philanthropic objectives.
It just means you think differently and more creatively on how you can use this innovative and somewhat daunting technology to meet your needs. A virtual or hybrid event provides you with a contingency strategy and peace of mind in case you need to pivot your live event due to these extraordinary circumstances. Moving forward, virtual events will become more commonplace. A survey by the Interactive Advertising Bureau, 44% of the respondents stated that they watch more live streamed events on their devices than live TV. According to Cisco, 82% of all internet traffic by 2022 will be consuming videos. Our new reality is very fluid and as events evolve, so should our approach. We encourage you to embrace our new reality!"
Embrace our new reality indeed. We are so grateful to those who took the time to consider and respond to our call for thoughts on where we were and where we are headed. Many work on the frontline. All were generous with their time and thought beyond themselves, to enrich the sector. As a collaborative effort, and as strangers to each other before this work, the authors hope we model what it can look like when we reach across the generations to grow, learn, explore, and think. If not today, when?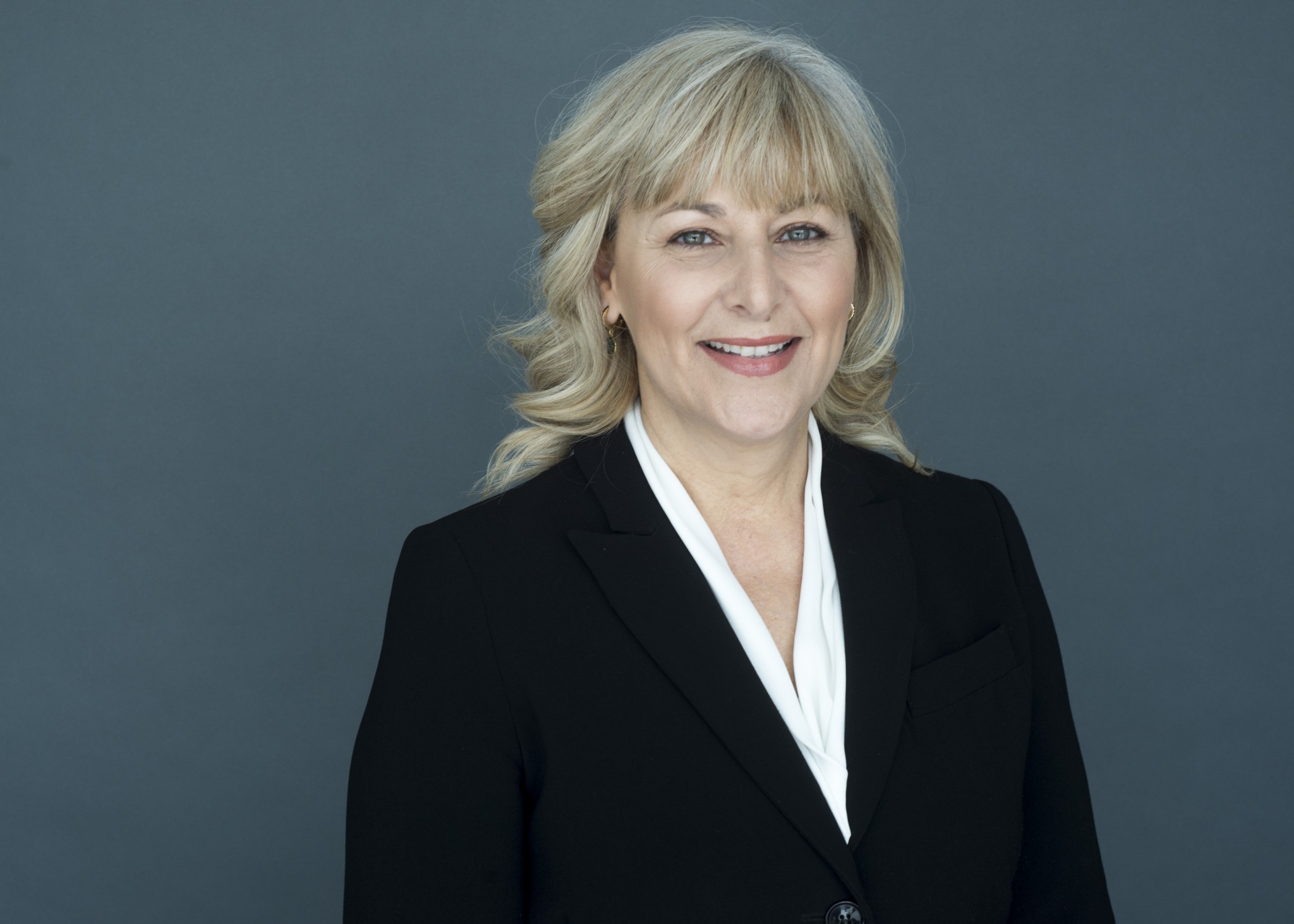 Maryann Kerr is Chief Happiness Officer/CEO and principal consultant with the Medalist Group. Maryann has worked in the social profit sector for 34 years and helped raise over $110M. Maryann knows that successful organizations create and nurture a climate where everyone understands their role; politics are minimal; engagement is high and turnover low. Environments where employees co-create the road-map to mission delivery. Compassion, kindness, a commitment to the profession and deep respect for the professional fundraiser are at the core of her work. Maryann brings a loving and critical lens to the sector in an effort to facilitate difficult discussions to affect change.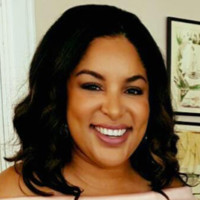 Tanya Hannah Rumble is a leader in the philanthropic sector who has raised millions of dollars for some of Canada's largest charities including the Heart and Stroke Foundation, Canadian Breast Cancer Foundation, the Canadian Cancer Society and now McMaster University. Tanya's approach to her work in the fundraising sector is greatly influenced by her lived experience as a mixed-race woman in an interracial partnership who is a third culture kid - first-generation Canadian daughter of Jamaican and English-Irish immigrants who spent her formative years in the United Arab Emirates.