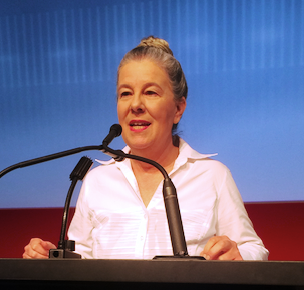 As a divorced mom who raised two kids while working full-time, people used to say to me "I don't know how you do it!" To which my reply was always "I didn't have an alternative." But what I went through, difficult as it was, was nothing compared to parents today. Today,
parks - closed,
schools - closed,
daycare - closed,
day camps - closed,
overnight camps - closed
grandparents and extended family - unavailable.
I experienced a fraction of what parents are juggling today.
So you would think that the news that physical workplaces are re-opening, is good news. In fact, as a working mom, I used to joke that the office was the easiest part of my day. For those parents trying to work, I don't see how they make it back to the office. And even if they take turns going in, I still don't see how this realistically works without the infrastructure of school, child care, family, and camp which gives parents uninterrupted time to focus on work.
To be fair, having physical offices open is good news for some. Open offices are great for those of us who live alone. Research shows that office friendships are an important part of a good workplace. And while it is true that the main purpose of an office is not personal socialization, that may have become a more valued part of our lives than we realized a few months ago.
What I don't see is how the exhausted parent generation navigates this time successfully without substantial rethinking from the rest of us. This includes not just employers who are more flexible but also donors and clients who are more flexible. It needs to include opportunities for good wages and career advancement with jobs that are part-time.
It wasn't easy being a parent before. This situation makes it impossible. It's up to us as sector leaders to build a workplace where all employees can succeed without paying an invisible "parent tax."
Ann Rosenfield is a working fundraiser and the Editor of Hilborn Charity eNews. She was a divorced working parent for 18 years.