T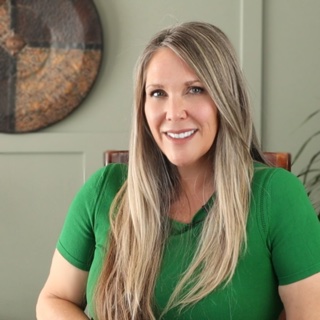 here has been a growing trend among charities and nonprofit organizations embracing social media video content like Instagram Reels and TikTok to promote their work and raise funds. Despite this trend, not all charities have taken advantage of YouTube Shorts in their marketing and fundraising efforts.
With over 2 billion active users, YouTube is a powerful tool that charities can use to reach new donors, spread awareness, and engage with the community. With some recent changes to YouTube Shorts, nonprofits have even more opportunities to take advantage of the platform by creating engaging, bite-sized videos that will capture attention and inspire action.
New rules create opportunity
Creating long-form videos can be time-consuming and requires more equipment than simply creating shorts with your phone. If you are already creating Reels and TikTok videos, YouTube Shorts can be easily repurposed from these other platforms.
YouTube Shorts are the perfect way to get your message across, and more opportunities are coming in 2023 to use Shorts for added revenue and fundraising!
If your nonprofit is looking to expand its social media presence to YouTube or looking to up its current YouTube game, Shorts can be an excellent opportunity. Shorts channels have begun to dominate the platform thanks to big name creators. Many creators have incorporated Shorts-only channels in addition to their long-form content channels.
YouTube has recognized this and is adding new monetization rules for Shorts channels in 2023. Currently, you need 1,000 subscribers with 4,000 valid public watch hours in the last 12 months to qualify for YouTube's Nonprofit Program. Starting in 2023, you will only need 1,000 subscribers and 10 million Shorts views in 90 days to be eligible for monetization. By the way, 10 million views is a lot but doable if you get viral. If you put out a short a day and each gets around 111,111.00 views, you can achieve monetization. As of 2021, YouTube shorts, in general, get 15 billion daily views!
Aside from video monetization, Shorts also offer fundraising tools and a "Super Thanks" option for channels that qualify for the YouTube Nonprofit Program for added revenue.
Even if you do not qualify for the YouTube Nonprofit Program, there are still hundreds of creative ways to fundraise on the platform with Shorts.
Here are just a few:
Add a call-to-action at the end of your videos directing viewers to your donation page.

Use the description to include links to donation pages.

Use YouTube's "end screens" and "cards" features to add calls-to-action, such as links to your donation page.

Collaborate with other nonprofits or influencers to create joint fundraising campaigns.

Create a challenge-based campaign, such as a 24-hour giving day or a matching campaign.
While not all nonprofits have jumped on board with YouTube Shorts, we believe there is a lot of potential for this platform in the nonprofit sector. If you are looking for a way to engage potential donors, promote your work and fundraise, YouTube Shorts might be the perfect solution!
What do you think? Have you used YouTube Shorts in your marketing or fundraising efforts? Let us know in the comments below!
Joanne Toller, CFRE (Ret.) has been a professional fundraiser for over 25 years. She is the Founder of The Cause Specialists, specializing in digital marketing and fundraising. Click here for more information on YouTube's Nonprofit program.